Boogieman Import is the independent bottling brand of Passion for Whisky (which is the whisky store name of van der Boog). In case this doesn't ring a bell, check their recent pair of grain whiskies for instance.
Recently they presented two single cask Bunnahabhain whiskies, one is a 2009 vintage nicknamed Dr Jekyll and the other one a 2010 vintage called Mr Hyde. While both come from a sherry butt, their colour and profile couldn't possibly be further apart…
Bunnahabhain 12 yo 2009 'Dr Jekyll' (50,7%, Boogieman Import 2021, sherry butt, 69 btl.)
Nose: a slightly sour start on copper polish, caramelized nuts and pipe tobacco. Raisins and dates against a background of sweaty, damp wood. Worn leather. Light whiffs of Play-Doh, chestnuts and peppercorns. The lightest hint of iodine too.
Mouth: quite woody, with lots of walnuts, dark caramel, more black pepper and hints of eucalyptus throughout. Then hazelnuts and a hint of charred oak. It's quite tight, as if it's reluctant to open up entirely, staying on leathery notes and heavy tea.
Finish: long and drying, returning to the sour tobacco leaves, walnuts and herbal tea. Always a woody heat as well.
This Bunna has a firm woody footprint. This leads to a leafy, rather intense style that benefits from a drop of water. Obviously available from the good guys at Passion for Whisky.
Bunnahabhain 11 yo 2010 'Mr Hyde' (52,3%, Boogieman Import 2021, sherry butt, 69 btl.)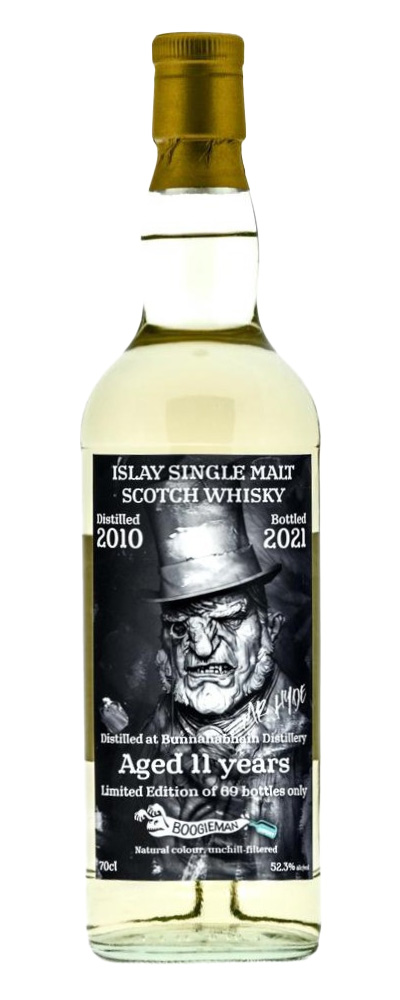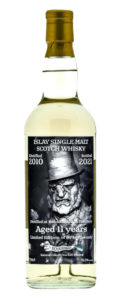 Nose: immediately different as it's heavily peated. Earthy barbecue ashes, smoked fish and tequila on the beach. It's a leafy, porridgy style but the new-make pear drops are still present as well. Overall rather spirity and very clean with a lightly medicinal hint of menthol underneath.
Mouth: crude in a way, having engine oil, smoked lemons and plenty of cold ashes. A vague sweetness in the background. Then some black pepper and subtle vegetal notes. Slightly alcoholic, but rounded at the same time. Like a sugared smoke eau-de-vie.
Finish: medium, very ashy, with more of this chiselled eau-de-vie character.
Sherry, you say? Not the slightest hint (except for the vague sweetness perhaps). In fact any cask influence is hard to find. As a concept whisky next to Dr Jekyll, this is perfect. However on its own this is a little limited. Available from Passion for Whisky. Score: 81/100