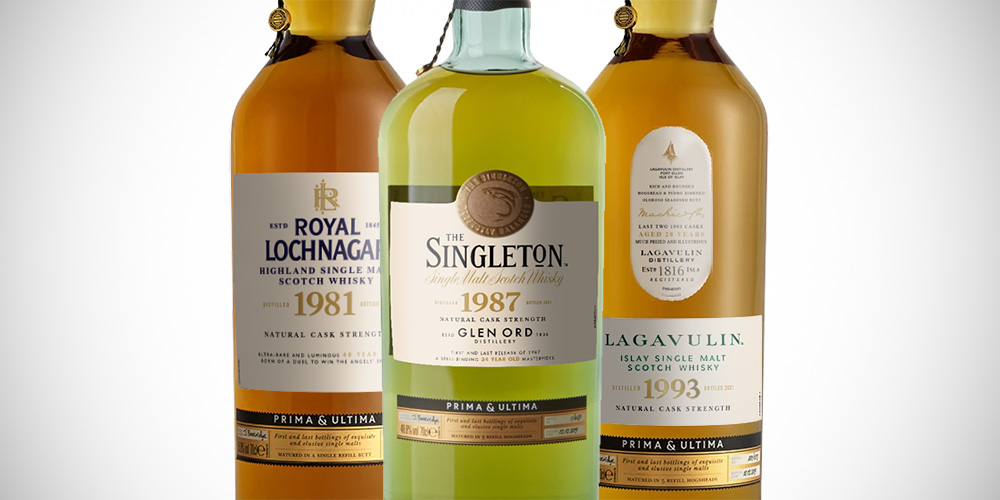 Prima & Ultima Lagavulin 1993 / Royal Lochnagar 1981 / Singleton of Glen Ord 1987
Three new Prima & Ultima expressions have been announced (as part of a bigger line-up probably). This ultra-premium series brings together the first and last casks of a certain type / vintage in the portfolio of the Diageo distilleries.
Lagavulin 28 yo 1993 (50.1% ABV, 642 btl.), matured in one PX / Oloroso seasoned butt and one refill hogshead – the last two casks from this vintage
Royal Lochnagar 40 yo 1981 (52.5% ABV), matured in refill casks and then transferred to refill American oak hogsheads for another 17 years
The Singleton of Glen Ord 34 yo 1987 (49.4% ABV), matured in five refill American oak hogsheads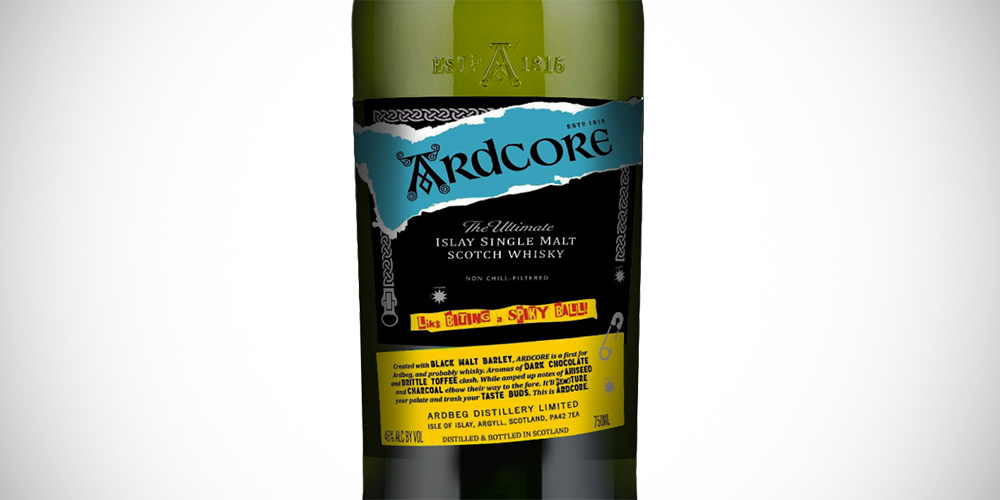 Ardbeg Ardcore
Ardbeg Ardcore feels like biting a spiky ball, according to the label. It is distilled from black malt barley, a first for this distillery.
Black malt is one of the darkest grains available and brings a certain ashy character to beer styles like Stout. In this Ardbeg it should highlight aromas of chocolate and charcoal. It is bottled at 46% ABV and could be the Ardbeg Day 2022 release.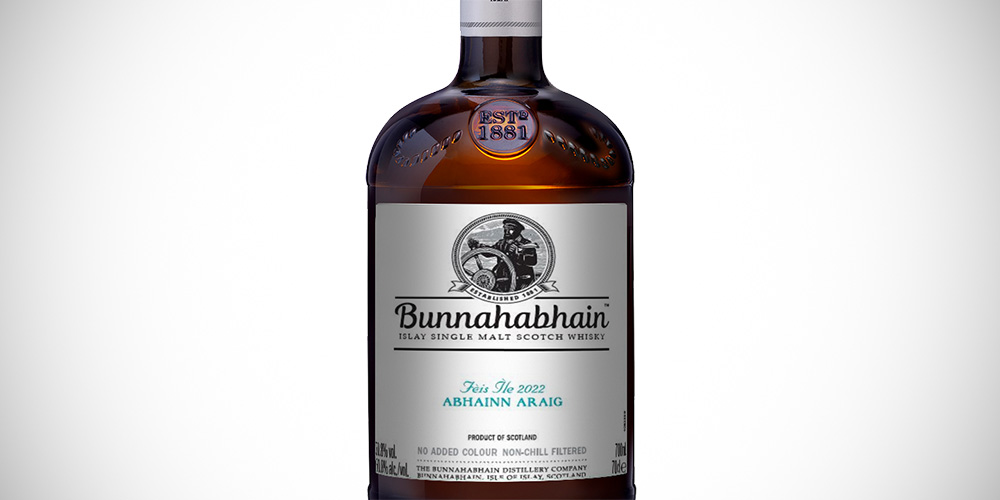 Bunnahabhain Abhainn Araig (Feis Ile 2022)
The first Feis Ile 2022 festival bottling is known: Bunnahabhain Abhainn Araig, matured in Pedro Ximénez sherry octaves. These small, active casks have been married with Oloroso and bourbon matured Bunnahabhain. The resulting whisky is bottled at cask strength 50.8% ABV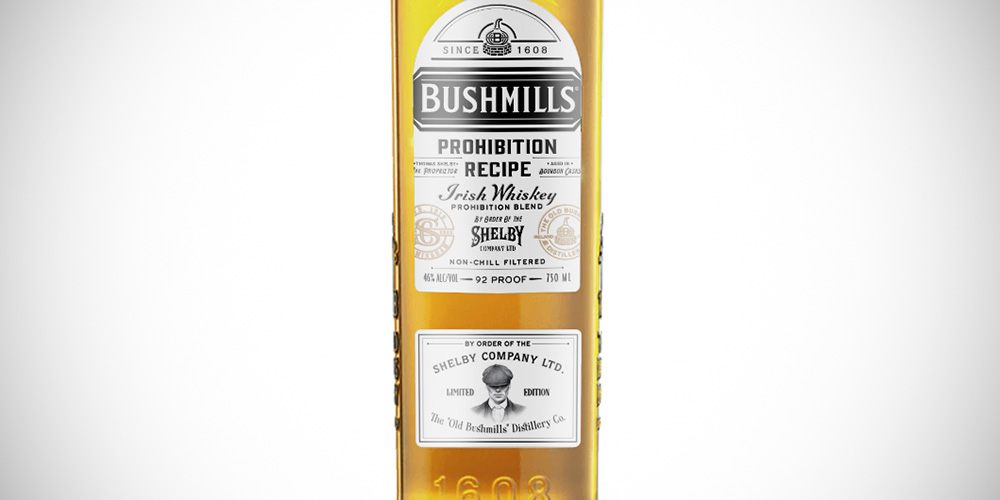 Bushmills Prohibition Recipe
Bushmills will soon announce the Bushmills Prohibition Recipe, a limited edition blended whiskey inspired by the prohibition era and aged exclusively in ex-bourbon casks. It comes at a decent 46% ABV (92 proof) and refers to the Shelby Company and the Old Bushmills distillery on the label.
Also interesting
Things that may not have been widely announced but that grabbed my attention in shops recently…