Too much time went by since our last Thompson Bros session, so here's a review of  three samples that were still waiting on my desk. There's a wide variety of profiles, ranging from very old Auchroisk over a middle-aged Glenlivet to Port Charlotte.
Auchroisk 37 yo 1982 (48,3%, Thompson Bros 2022, refill sherry, 212 btl.)
Nose: superbly waxy, with tangerines, lime and polished furniture. Then fragrant apricots and floral honey come forward, with mint leaves and golden kiwi. Some juicy tropical fruits in the background. This comes close to 1972 Caperdonich or Glen Grant, a profile that is now gone.
Mouth: perhaps slightly thinner now. There's still a bright fruity side (pineapple, pear) with hints of floral honey, but also more mineral notes and a light bitter edge. Grapefruit, marmalade, with cumin and earthy pepper. Becomes more herbal towards the end.
Finish: medium, still a little green / grassy with bittersweet oak spice.
A superb nose that exceeds the feeling on the palate. A few minor disappointments, but overall a really enjoyable old whisky. One to nose for hours. I planned this for my Rapid fire whisky notes but I quickly realized it deserved a more elaborate tasting note. Pretty excellent.
Secret Speyside 24 yo 1997 (50,3%, Thompson Bros 2022, two refill barrels, 540 btl.)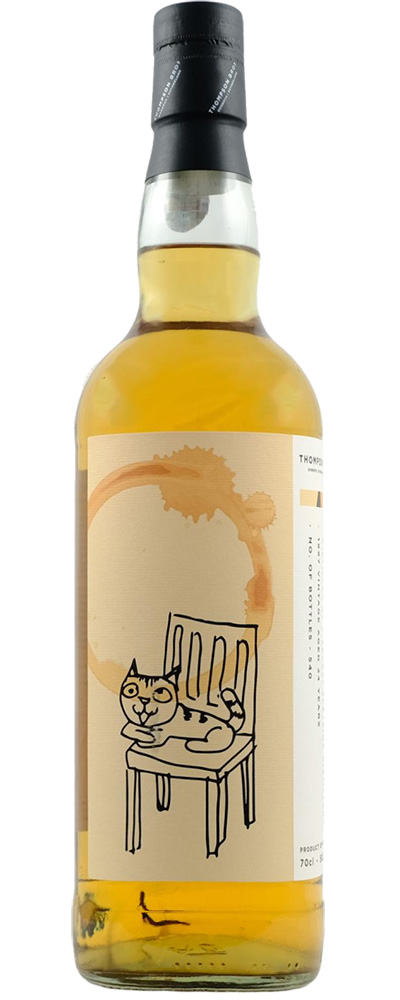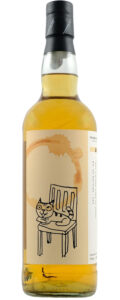 Nose: nice and fruity, with hints of pollen and soft waxy notes, mint and hints of wildflowers. Apricots, pears and tangerines. Then sponge cake and vanilla custard.
Mouth: more of this fruit salad (pear, apricot, tangerine) now mixed with light zesty notes and a clear honeyed note. Quite sweet indeed, although there's now a more pronounced oaky side that makes it slightly greener and spicier. Heather and a hint of herbal tea.
Finish: medium, slightly drier and oakier. Apples and herbs linger on.
A nice mix of Speyside fruits with a sweet honeyed side, slowly taken over by the wood. This is said to be Glenlivet and there's nothing that indicates otherwise. Still available from deinWhisky.de. Score: 87/100
Port Charlotte 16 yo 2005 (57,2%, Thompson Bros 2022, first-fill bourbon barrel, 129 btl.)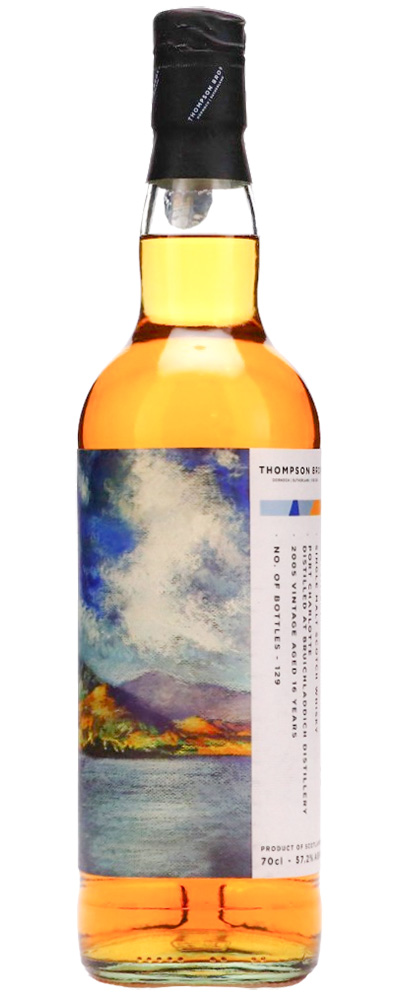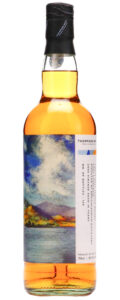 Nose: typically farmy, with some smoked bacon, smouldering barbecue ashes and smoked herbs as well. Then carbon paper and wet hay. However there's also honey sweetness and hints of tinned peaches and even strawberries. Water amplifies this sweet side.
Mouth: intense notes of smoked almonds, with lots of earthy notes and herbal tea. Dried rosemary with sea salt. A hint of petrol. Then back to peaches and heather honey, with a floral overtone (maybe gorse flowers). Black pepper as well. Here as well, water makes it open up nicely.
Finish: quite long, now quite coastal, with smoked kippers, brine and herbal notes.
Perhaps less complex than I expected – better with water though. Overall a very coastal / herbal profile and less of the typical farmy earthiness. This is clean bourbon wood after all. Really good though. Score: 88/100