On September 1st Malternative Belgium released two new cognac bottlings. Both come from houses that are regularly seen from this bottler.
The first is a Cognac Laurichesse Lot 76 – until now we had (excellent) Lot 75's. The second bottle is an interbellum Lot 25 which comes from the heritage of René Rivière (like his inaugural bottling).
Cognac Laurichesse Lot 76 'Le Vaillant' – Grande Champagne (48,1%, Malternative Belgium 2023, 438 btl.)
Nose: the same juicy style, full of tangelos, apricots and kaki, with sour cherry and redcurrant in the background. Light hints of potpourri and orange blossom, making this jump out of the glass. Then leathery notes, sandalwood and lemon peels further in the back. Perfect brightness.
Mouth: oily texture, with lots of (tropical) fruits, like mango, tangerines and pink grapefruit. Sweeter quince jam. The fruits go hand in hand with waxy notes, honey and beautiful polished oak. Then subtle mineral notes make it a little drier, alongside rancio notes, saffron and wood shavings.
Finish: really long, on candied citrus peels, hints of brown sugar and a gentle resinous dryness.
Another winner from Laurichesse unearthed by Pieter. Lovely fruits, lovely rancio, easy to recommend. Still available from Malternative Belgium and partner shops.
Cognac René Rivière Lot 25 'Madame Pivoine' – Borderies (48,1%, Malternative Belgium 2023, 85 btl.)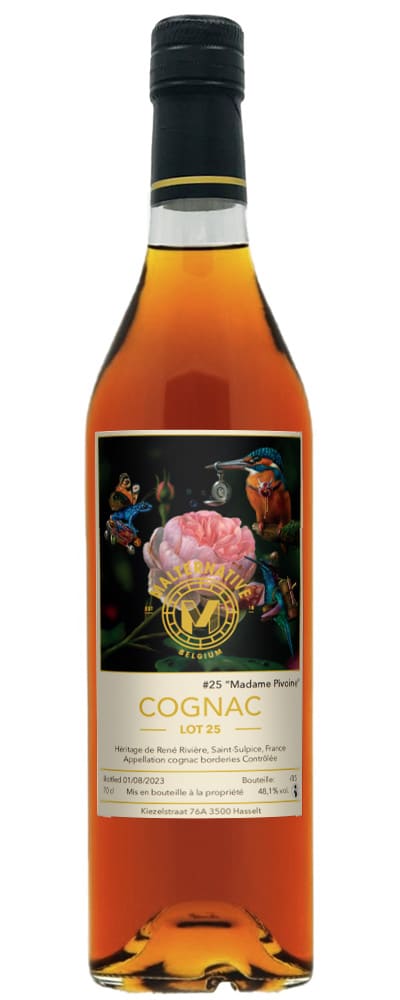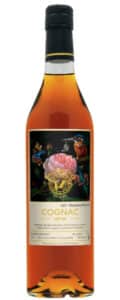 Nose: less exuberant, slightly drier and more resinous, but arguably also more complex. Leather and white peaches stand out, with hints of jasmine, chamomile and almonds. Crystallised citrus, subtle bergamot and lime cordial. Pears in syrup.
Mouth: even though the ABV is identical, this feels far less intense than the Laurichesse. More peaches and mirabelles but the floral notes prevail. Jasmine, a lot of rancio and caramelized almonds. Herbal tea, resinous notes and subtle earthy touches as well.
Finish: rather long, still floral with underlying sweetness and aromatic tea.
Outstanding complexity here, but every time I went back to the dazzling fruitiness of the Laurichesse, I felt it missed something. A matter of line-up, perhaps, as this is definitely a great cognac. Still available from Malternative Belgium and partners. Score:  90/100