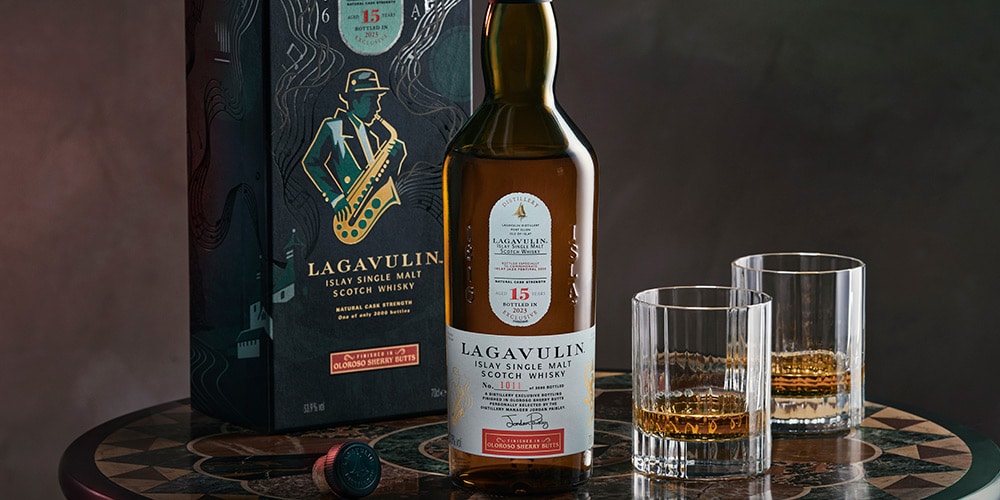 Lagavulin Jazz 2023 – Oloroso Sherry Finish
Lagavulin is celebrating 25 years of the annual Islay Jazz Festival with an exclusive release finished in Oloroso sherry casks. This 15 year old whisky carries notes of dried fruit and walnut. It comes at 53.9% ABV.
Bottles will only be available at the distillery, with a retail price of £ 250.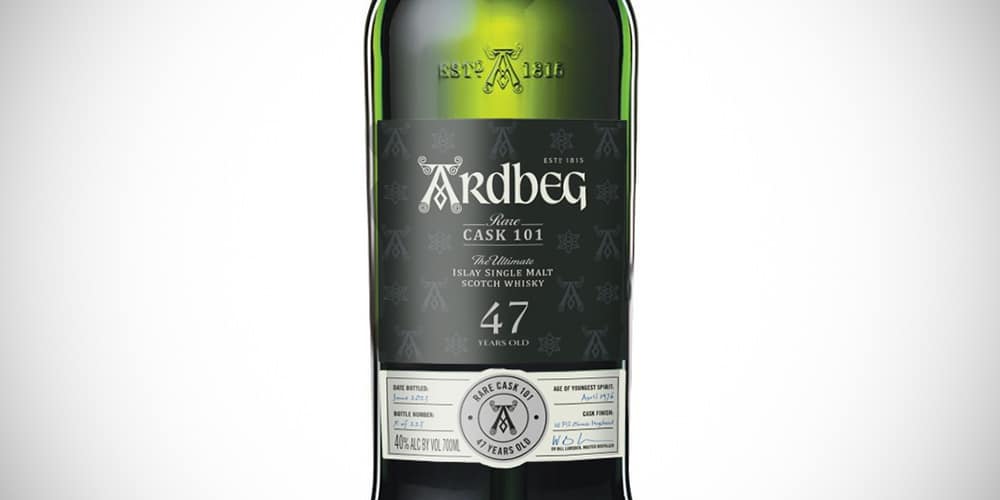 Ardbeg Rare Cask 101 – 47 Year Old
Just a rumour at this point, but it looks like Ardbeg distillery will soon release Ardbeg Rare Cask 101. This single cask was laid down in April 1976 and is now bottled as a 47 Year Old. The whisky is finished in a first-fill Oloroso hogshead.
The label proposal mentions 225 bottles and an ABV of just 40%, although that may be a dummy value merely to submit the label.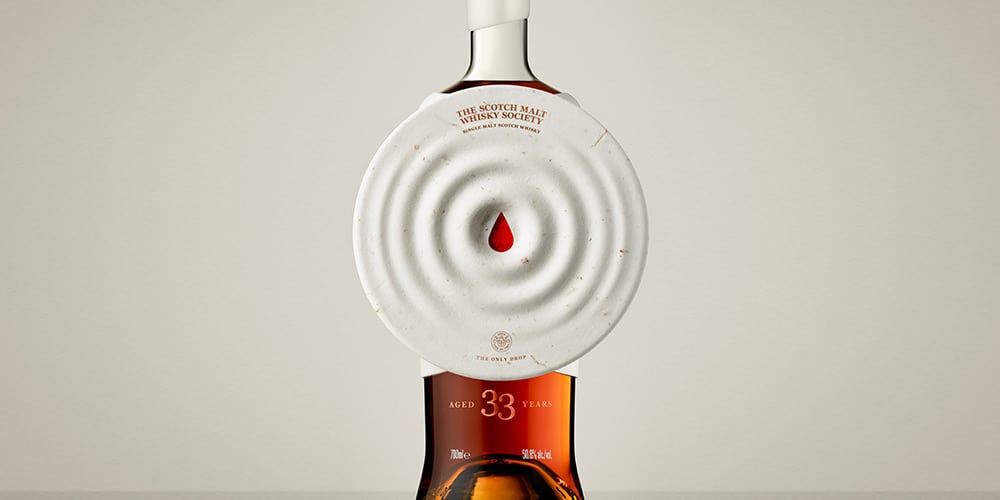 SMWS 'The Only Drop' 33 Year Old
The Scotch Malt Whisky Society submitted its inaugural contribution to the Distillers One of One auction at Sotheby's (October 5). It is a decadent dram that spent 33 years in sherry casks. The bottle is encased by a bespoke paper pulp sculpture that's infused with the wood shavings from the original cask.
The spirit was distilled in 1989 at a revered Speyside distillery (SMWS n°24). It started ageing in an Oloroso sherry butt until 2019. Then it was divided equally between a first-fill Oloroso hogshead and a PX hogshead. Three years later they were reunited.
This entirely one-of-a-kind bottle will be auctioned alongside a 100ml miniature to allow the buyer to sample the whisky. Se this short documentary film for more background information.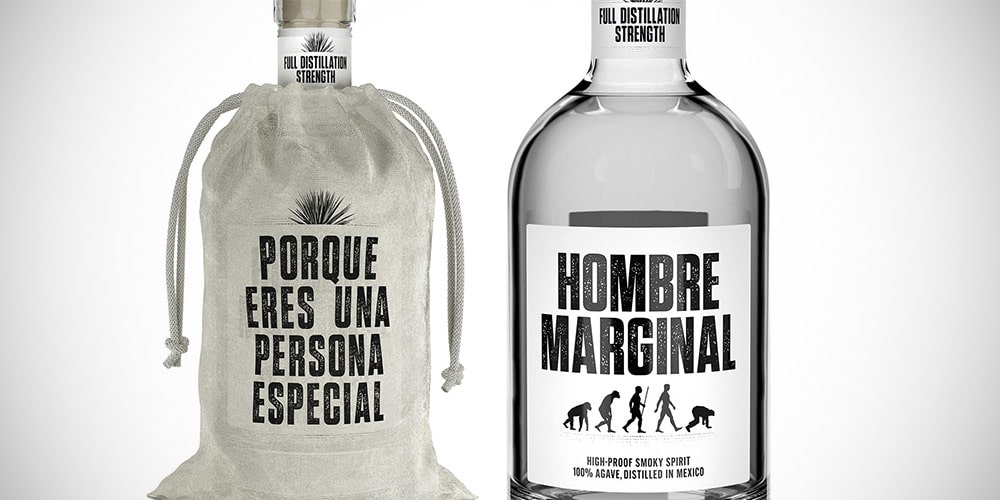 Hombre Marginal (mezcal)
The Whisky Jury just released its first mezcal bottling. It is distilled in the Oaxaca region (Mexico) from 100% smoked Espadín agave. It comes at full strength (54.3% ABV) with no additives or artifical ingredients.
The bag makes it practical to carry, but the line porque eres una persona especial also makes it a nice gift. They'll feel special until they read the inner label, I guess… Available now from all Belgian TWJ partners.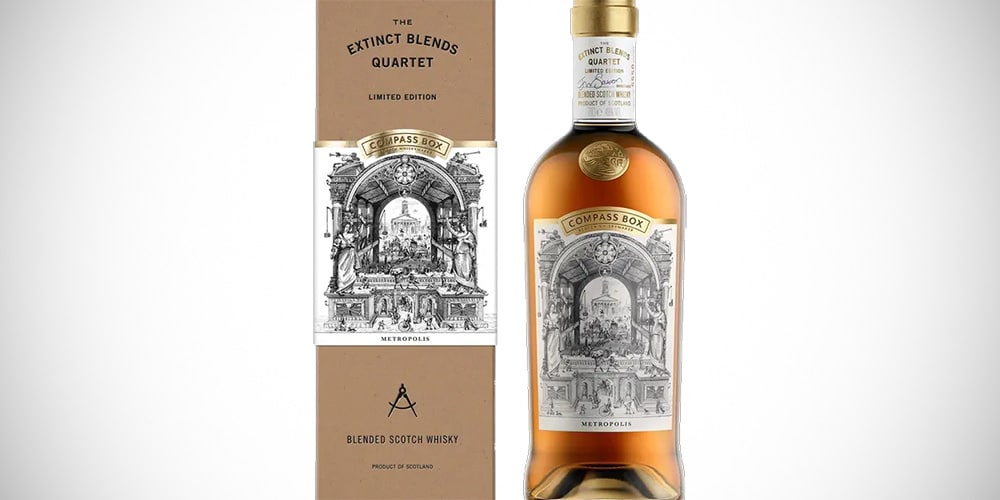 Compass Box Metropolis
Blending house Compass Box launched the third expression in its Extinct Blends Quartet (see Compass Box Delos and Ultramarine). The series pays homage to the blends that have been 'lost to history'.
In addition to a blended grain parcel and blended malt parcel, it also includes whisky from Bowmore, Miltonduff and Aberlour distilleries. Available soon for around € 300.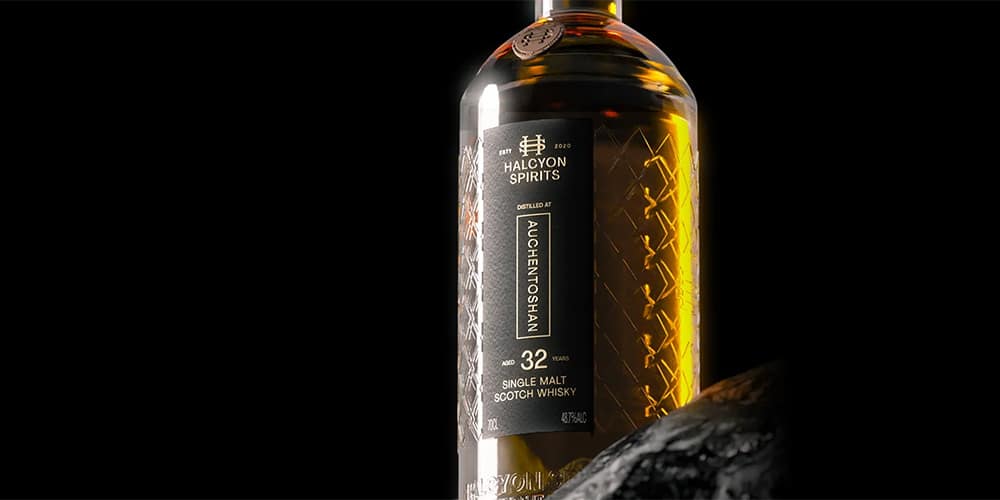 Auchentoshan 32 Years – Halcyon Spirits
Halcyon Spirits announced its second release. After the Macallan 1993 they now selected an even older Auchentoshan 32 Year Old. It is a 1991 vintage whisky, matured in a single cask #1896 and bottled at 48.7%. Only 140 bottles came out of the casks. It is supposed to be a layered old-style Lowlands dram. In fact we'll find out soon – our review is coming up.
Bottles can be ordered from the Halcyon website.
Also interesting
Last but not least, here are some things that grabbed my attention in shops recently…