Three recent bottlings in the Whisky Sponge series, showcasing a very wide range of profiles. We start with another secret Islay Malt 1990 (always a pleasure). Then we head to Jerez with a double-matured Ardmore 2000. The last one is a Fettercairn 1995. All three were matured in the Signatory Vintage warehouses.
Islay Single Malt 31 yo 1990 (50,6%, Islay Sponge 2022, Part 1, refill barrel, 253 btl.)
Nose: this starts really waxy, with a nice tropical fruitiness of dried papaya and mashed banana. Then also gentle rapeseed oil, carbon paper, wet plaster and old fabrics. It's really unctuous, but it's lifted by brighter orange peels. The peaty side was initially very shy, but it grows over time. It slowly gets more medicinal as well, showing herbal drops and hints of a sandy beach.
Mouth: I love this style. It's richer than the nose suggested, with hints of tar, seawater and gentle antiseptics. Underneath there is a cough syrup sweetness and thyme honey. Mid-palate it gets slightly tropical again (papaya and pink grapefruit), then some dried seaweed and green tea. Utterly drinkable, really.
Finish: long and herbal, with lots of mineral notes, nice antiseptics and hints of gorse.
Excellent old Laphroaig (we think, although the label hints at Ardbeg?) that is up there with the best secret Islays. Maybe even the best 1990 I've had. Sold out at Decadent Drinks but The Whisky Exchange just received a large parcel, including this one.
Ardmore 22 yo 2000 (54,2%, Whisky Sponge 2022, refill hogsheads + first fill sherry wood finish, 541 btl.)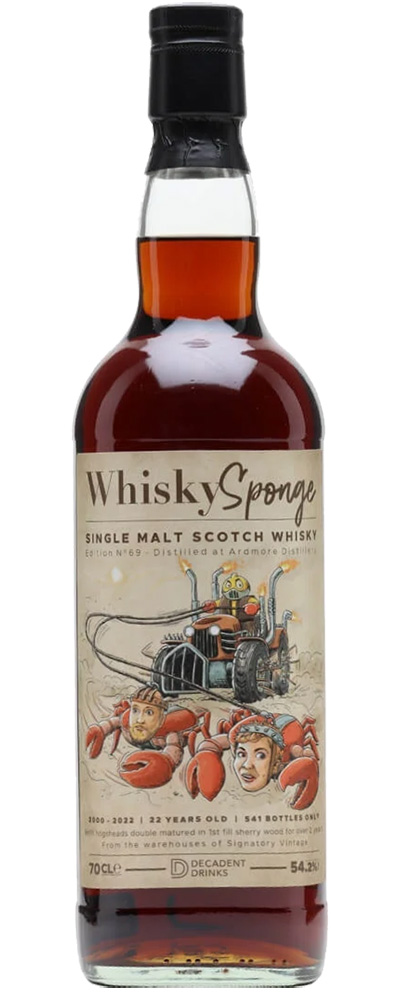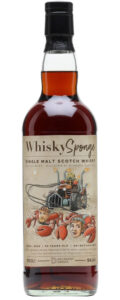 Nose: pretty rounded, and softer than I expected. We get Cherry Heering and bramble liqueur, as well as candy apples. Then dark chocolate, toffee and cinnamon buns. Whiffs of leather. In the background there's a subtle earthiness.
Mouth: spiced chocolate now, with cold coffee and more caramel candy and Muscovado sugar. Again so very drinkable. A lot of jammy forest fruits, with wet earth and exotic hardwood getting stronger. A hint of rye, and a surge of cherries in the end.
Finish: quite long, on chocolate, with gentle baking spice and brown bread.
This has everything you'd hope for, except intensity, somehow. The big sweetness makes it really velvety and round, sacrificing some complexity. A classic 'almost' whisky. Available from Decadent Drinks and The Whisky Exchange. Score: 88/100
Fettercairn 27 yo 1995 (61,3%, Whisky Sponge 2022, refill hogshead, 174 btl.)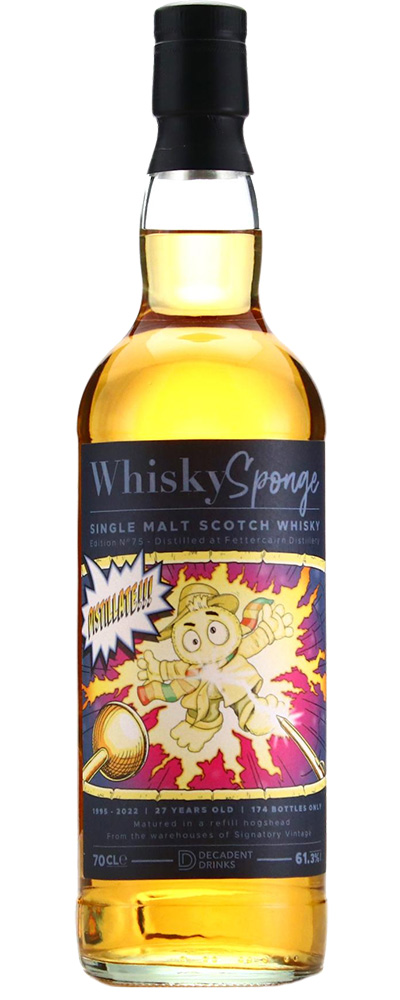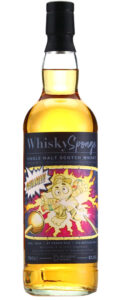 Nose: my beloved old dusty books, with hints of mentholated tobacco and hay. Good start, provided you like an unmodern, slightly whacky style. Linden tea. Then it becomes mildly fruity, on apple skins and mashed bananas. Floral honey and light vegetal touches. Rather complex.
Mouth: some bittersweet notes at first, more hay and mild oak spice (pepper, nutmeg). Then some candle wax, mixing with grapefruit peels and minerals. Not an easy charmer. A little cardboard, which isn't out of place here. Mid-palate there's a surge of honey and vague apricot, but it's quickly overtaken by leafy notes and camphor.
Finish: quite long, still quite mineral with a zesty bitterness.
Certainly charismatic – a bold move to pick this. Hard to score, I must admit. Some will say this is too funky and weird, but I like the bumpy ride. Available from Decadent Drinks or Master of Malt. Score: 85/100