It's not often that you can actually review Whisky Sponge bottling while they're still available. Yesterday samples came in of a Caperdonich 2000 and Glen Grant 1995, so I felt they needed to be investigated right away.
As you know, Caperdonich was prosaically known as Glen Grant #2 at first, built by the same founders accross the road in Rothes and set up to produce the same character of whisky (new distilleries were often seen as an expansion for others at that time). In 1977 they had to choose a different name as British law prohibited the same name for two simultaneously operating distilleries.
Glen Grant 26 yo 1995 (50,6%, Decadent Drinks 2021, two rival sibling barrels, 328 btl.)
Nose: a sweet and oily style with generous fruity notes. Peaches and green apples, with drizzles of honey and a whiff of vanilla. Hints of barley syrup and banana ice cream. Melons. Panettone. A subtle floral touch as well. Not the most complex profile but a very seductive one for sure.
Mouth: reflecting the juicy fruit bowl from the nose. Sour apples, oranges, jellie babies and a hint of lime. Then it moves to green tea and light grassy notes, gaining depth. More zesty citrus. Still some vanilla shortbread in the background, but more spicy notes now. Hints of ginger and pine wood. A subtle waxy note too.
Finish: quite long, bright and still on this sweet and sour fruit theme.
This is what Speyside does best: an immaculate fruity spirit in a great ex-bourbon cask. Great balance between sweetness and acidity. Really good. Available now from Decadent Drinks.
Caperdonich 21 yo 2000 (55%, Decadent Drinks 2021, lonely refill hogshead, 260 btl.)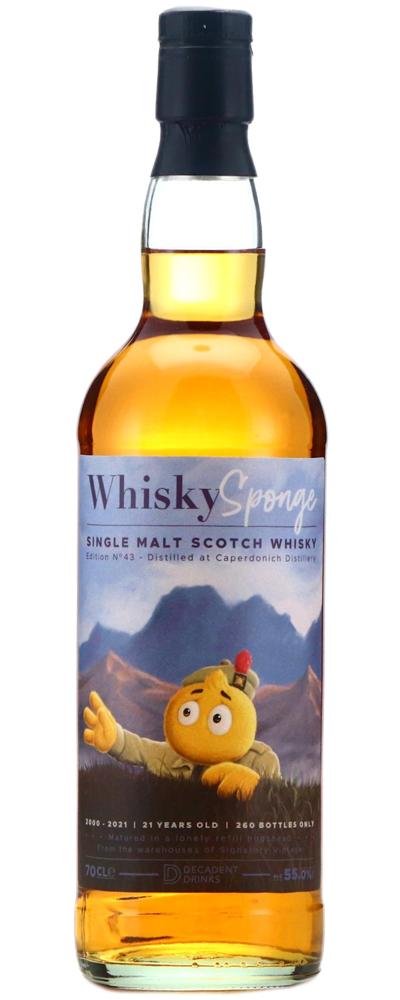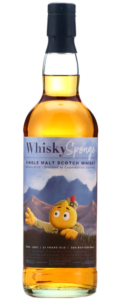 Nose: slightly waxier and warmer, lacking some of the apple sparkle of its older brother. More towards apricots and lychee. Also showing more herbal notes (mint, white pepper) as well as some oak shavings, buttery notes, coconut and ferns.
Mouth: thicker, more creamy than the Glen Grant, but clearly related indeed. Vanilla custard, acacia honey, barley syrup and touches of beeswax. There's a fruity layer but it seems more stewed here, less pronounced. On the other hand the oak seems more integrated, and more towards coconut and candied ginger than punchy spice. Overall rather gluttonous.
Finish: quite long, sweet and oily. Syrupy fruit and a little spice.
While the Glen Grant is brighter, this Caperdonich impresses with its oily texture and waxy notes. They're clearly family but this one is my favourite. The fact that Caperdonich is a silent distillery results in a significantly higher price tag though. Available from Decadent Drinks. Score: 89/100