On our table today: four Ledaig whiskies. While smoky whisky produced at Tobermory distillery can really shine in a heavy sherry cask, we'll focus on the more bourbon-oriented examples. Yes, there's at least one sherry cask in our list, but that must have been a refill cask.
Ledaig 15 yo 2007 (50,4%, The Roots 2022, hogshead, 136 btl.)
Nose: tart citrus with wet rope, hints of sheep wool and brine. Maybe a drop of malt vinegar. Then hints of white grapes, Granny Smith and green banana. Ginger roots and smokey porridge. Mature peat, nicely balanced and never dirty. Nice and clean.
Mouth: oily – a little more gentle than expected, with a very warm sooty side, smoked meat and smouldering hay. Then a hint of creamy vanilla, alongside grapefruit or lemon zest, pears, hints of grapes again and a pinch of salt. A medicinal / mineral edge too.
Finish: long, on mild peat smoke, grapefruit, ginger and white pepper.
A nice selection, rather on the fruitier and brighter side of the Ledaig spectrum. A very balanced, fairly drinkable expression. Released not long ago, check The Roots for retailers.
Ledaig 16 yo 2005 (53%, Single Malts of Scotland 2021, bourbon cask #83, 226 btl.)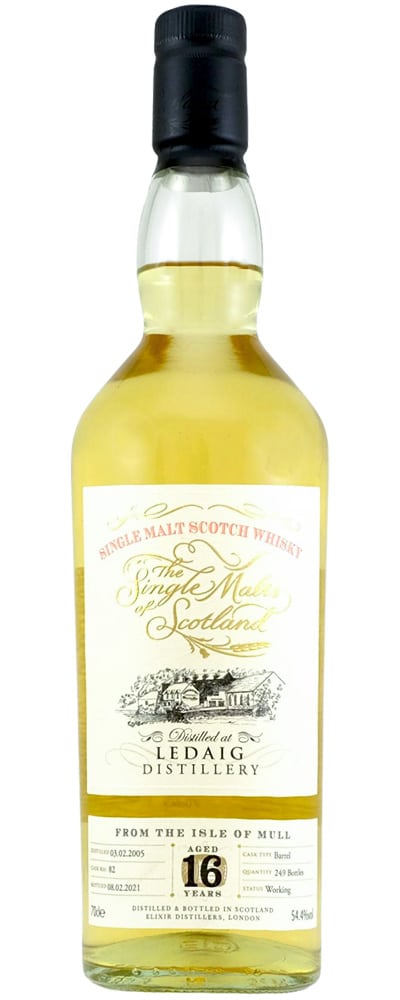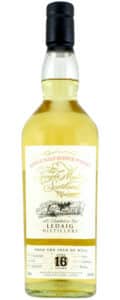 Nose: again quite balanced, with a bigger vanilla note than we're used to in Ledaig, as well as a nice fatty side. Hints of custard, lemon candy, apricots. Just a hint of chalk and grape pip oil. Smouldering ashes and tobacco in the background. A little fresh rubber too.
Mouth: nicely oily, with a lemon sweetness, smoked fish and hints of green tea. Hints of white pepper, sooty notes and herbaceous notes. Then the typical vegetal side grows stronger with a lightly floral hint of carbolic soap. Ginger and a little rubber towards the end.
Finish: medium length, very ashy, with herbs and hints of baking spice.
Good Ledaig again, perhaps not standing out of the crowd, but showing decent complexity. This cask seems to be exclusive to Australia, but sister cask #82 is still available from TyndrumWhisky for instance. Score: 85/100
Ledaig 12 yo 2009 (59,6%, House of Macduff 'The Golden Cask' 2021, cask CM273, 258 btl.)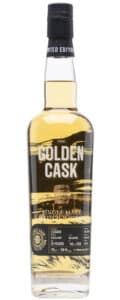 Nose: a slightly more vegetal take on Ledaig. It starts on earthy notes with hints of dark cocoa in the back. Cold ashes, hints of porridge, burnt heather. and mulching leaves. Then some orange peels and whiffs of rubber.
Mouth: nicer than the nose. Bright lemon juice alongside damp ashes, tar, porridge and a light sweetness of burnt raisins. Then saline elements, as well as some antiseptic, clay and herbal notes. Drops of mezcal. More raw and one-dimensional than the one from The Roots.
Finish: long, peppery and peaty, with seawater and herbs.
More direct, less complex. Even though it is only a few years younger, this Ledaig feels a lot less mature. Still available from The Whisky Exchange. Score: 84/100
Ledaig 15 yo 2005 (64,7%, Whisky-AGE 'The Whisky Blues' 2021, sherry butt #900003, 468 btl.)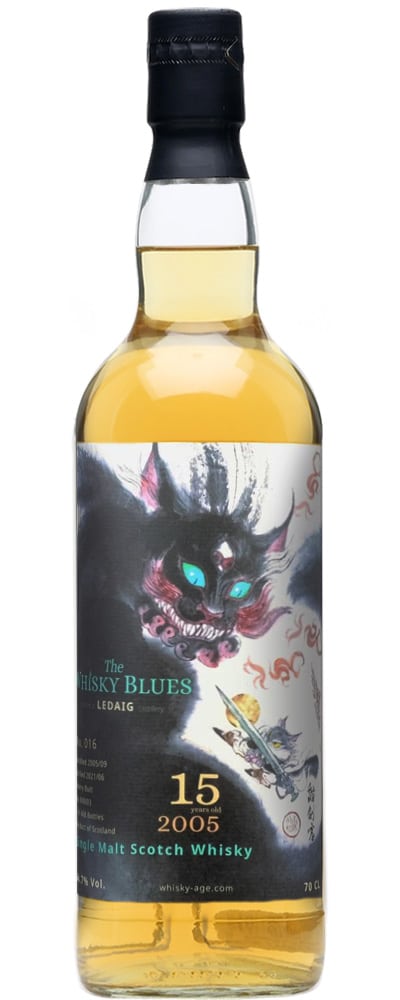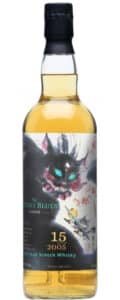 Nose: a slightly more woody impression this time (nicely polished though), indeed showing some tobacco and light raisins, even though the sherry is not too loud. Hints of walnuts, sweet citrus, grassy notes, black pepper and beautiful ashy notes. Light cocoa in the background.

Mouth: quite hot now. Black pepper, more walnuts and a charred woody note. Plenty of warming ashes. Big peaty notes and a firm coastal side. Brine, as well as hazelnutty notes, a little butter. Then back to tar, leafy notes and a few drops of Raki.
Finish: very long, intensely herbal and medicinal, with more leafy notes and plenty of peat smoke.
This one is a little more demanding than the ones before. The sherry steers it in a slightly different direction, although it's certainly not a sherry bomb. Score: 88/100