Maybe the time of the year makes me want to draw significant conclusions, but I have the impression we saw less Ledaig bottlings than in previous years. It used to be something that every bottler was using to fill up the gaps, whereas now it has become a more premium alternative for Islay whisky. I'm afraid prices confirm this trend.
Let's end 2022 with three expressions: Ledaig 2008 from Whisky-Fässle (an old bottling already), Ledaig 2009 from Oxhead Whisky in Singapore and a recent Ledaig 2005 in the Whisky Sponge series.
Ledaig 10 yo 2008 (52,7%, Whisky-Fässle 2018, hogshead)
Nose: salty minerals, with brine and hints of petrol. Lots of ashes. Then some rubbery hints (the bike department of a Decathlon), minty notes and smoked lard. Wet sheep and citrus in the background. Typical.
Mouth: same flavours really. Salty notes, lemon and iodine. Grassy notes. Then a hint of scorched wood comes through, as well as a meaty hint, soot and aniseed. Anchovy oil. In the end also hints of a dirty Martini.
Finish: long and warmer. Dried herbs, warm ashes, tarry smoke with the lightest hint of chocolate.
A tasty, classic example of youngish Ledaig. Not too rough, already finding a nice balance. Overall very 'correct', as we say. Long gone of course, but perfect as a benchmark for this session.
Ledaig 12 yo 2009 (56,4%, Oxhead 'Classic Casks' 2021, refill hogshead #700286, 279 btl.)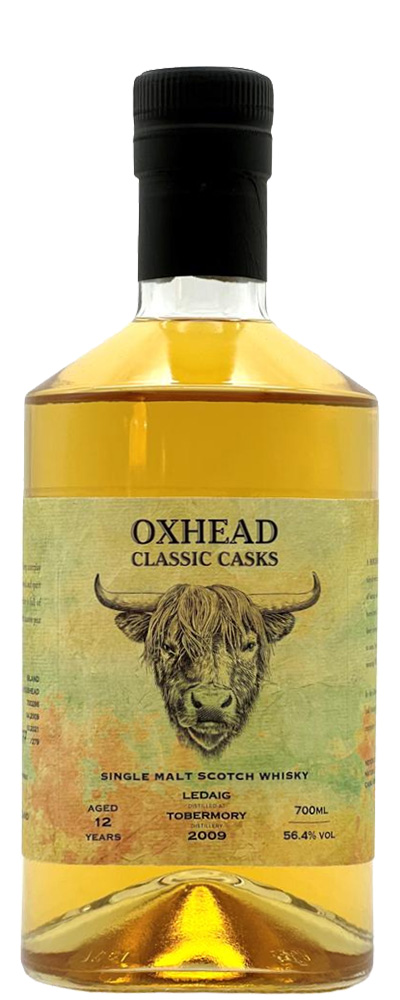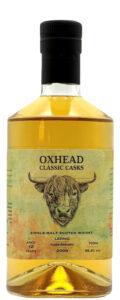 Nose: a lot more well-behaved. The citrusy side is bigger (lemon and lime) with a hint of nectarine and unripe pineapple. The smoke is more elegant, with none of that tarry and rubbery undertone. Then hints of menthol and aniseed. Cold charcoal too.
Mouth: same thoughts. There's an almost tropical fruity hint (pineapple, maybe mango) with salted lemons. Then a subtle floral / fragrant side appears. More aniseed and seawater, with peppercorns and a woody note.
Finish: long, with more fruits, round vanilla and relatively subtle peat smoke.
A gentler, brighter Ledaig with a fruity core that balances the peaty side. Perhaps less typical and more wood-driven, but a great whisky. Still available from Topwhiskies. Score: 88/100
Ledaig 17 yo 2005 (62,1%, Whisky Sponge 2022, two refill sherry butts, 312 btl.)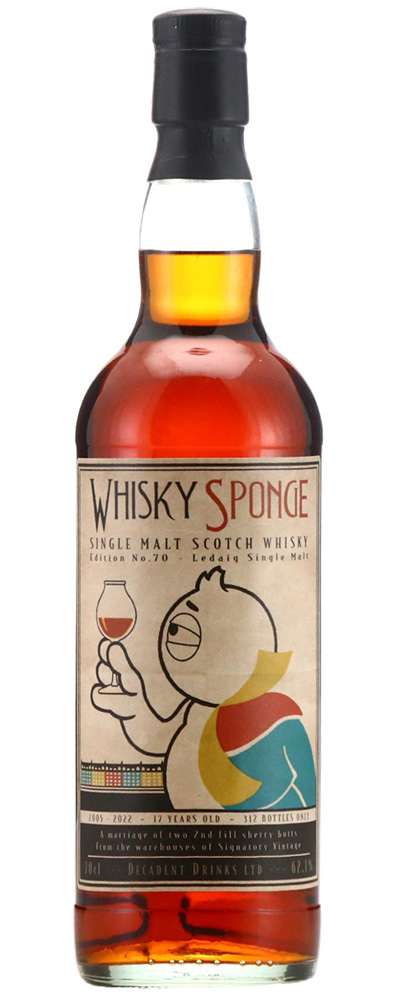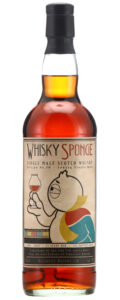 Nose: really good. The seabreeze is still there, with boat rope and smoked almonds, but also red berries and dried orange peels. Pipe tobacco and gingerbread spice. A nice sourness and whiffs of wet earth. Subtle Vaporub in the background.
Mouth: really punchy, with more of that gorgeous briney character with salted lemons and rose pepper. Then iodine and band aids, roasted nuts and cold espresso. Some leathery notes, menthol and ponzu sauce. A few drops of herbal bitters too.
Finish: long, on bitter orange, salted lemons, herbs and smoke.
There's a slightly aggressive edge to this Ledaig, but otherwise it is a clean version with a bright fruity acidity and nicely sherried elements. Quite expensive, but somehow much cheaper than what Signatory is asking for sister casks. Still available from Decadent Drinks or The Whisky Exchange. Score: 90/100