Before the summer I reviewed a nice undisclosed Clynelish, part of the Liquid Art series. Now I'm trying two of their recent bottlings, from the same vintage: Linkwood 2008 and Macduff 2008.
In fact they have just announced new editions, be sure to follow their Facebook page as the official website seems a bit outdated.
Linkwood 2008 (52,1%, Liquid Art 2022, bourbon cask, 104 btl.)
Nose: yellow apples and kiwis, with a grassy and mineral undertone. Plenty of chalk and plaster too, outclassing the fruit a little. Then gooseberries and a hint of sultanas. Herbal freshness again. Orchard fruits and brittle minerals fighting for attention. A very pure expression, with very little cask influence, showcasing the quality of the spirit.
Mouth: a similar tight character, with an essentially exuberant fruitiness that is severely capped by zesty notes and a bitter edge. Plenty of green fruits, like apples, gooseberries, greengages and green banana. This moves towards grapefruit and lemon peels. White pepper. Bitter leaves and hints of paraffin and gravel.
Finish: pretty long, with a bittersweet fruitiness, chalk and Seville oranges.
This Linkwood is in fact a very characterful whisky, essentially a celebration of a high quality blender's malt. When Clynelish gets too expensive, here's a reasonable alternative. An insider's selection. Still a few bottles available in a few Belgian stores.
Macduff 2008 (53,1%, Liquid Art 2022, 118 btl.)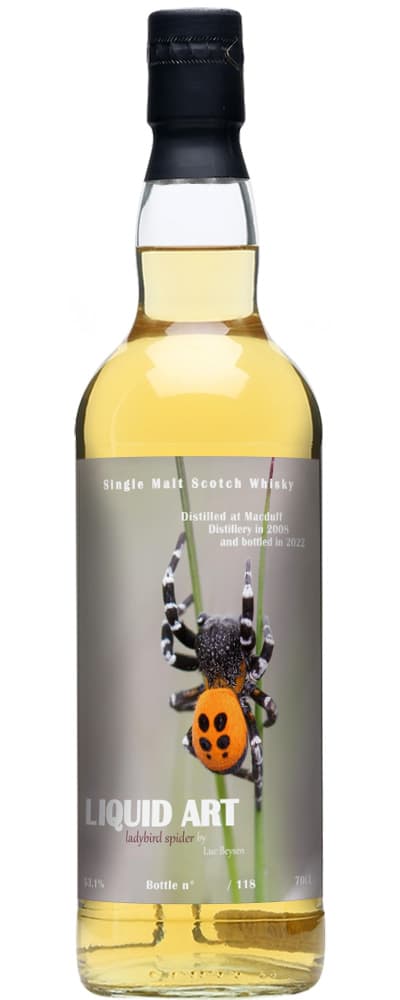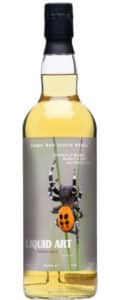 Nose: more seductive in my opinion. Still a deeply fruity core, more yellow fruits in this case. Pear compote, peaches, citrus candy. A bit of vanilla and creamy coconut too, replacing the greener notes of the Linkwood. Maybe a hint of cotton candy. Only a grassy hint later on.
Mouth: sweet pears, apples and plenty of malty grains. Light caramel notes, as well as some nutty hints (hazelnuts). Then white pepper and a bit of ginger adds punch. A subtle hint of chocolate or mocha towards the end.
Finish: medium long, keeping the sweetness but also showing lemon zest, aniseed and a wee bit of oak.
Macduff may not be one of the great names, but again it takes a thorough whisky knowledge to pick such a great cask and be confident enough to put your name on it. Above average complexity. Again, still available in a few Belgian stores. Score: 88/100