Due to our summer holidays, it has been a while since we've reviewed rums. So here you go, six rums sourced by different bottlers. Most are coming from Jamaica, but Guyana and Trinidad are also part of the selection.
Clarendon 22 yo 2000 (44,3%, Decadent Drinks 2023, refill rum barrel, 146 btl.)
Nose: herbal notes up front, with a mild hint of glue and green tapenade. Quite refined. Then a fruitier side appears, with green bananas, pineapples and lime. Whiffs of mint. A little fennel seed. Fairly gentle but very inviting.
Mouth: nice sherbety citrus, alongside banana and unripe mango. Then hints of vanilla, some liquorice and a coastal hint. Then grapefruit and tangerine comes out. Still some spearmint, aniseed and traces of wood.
Finish: medium length, with a very aromatic hint of peach, soft grapefruit and very subtle potpourri.
While none of its elements are uncommon for Clarendon, the balance seems to be a bit different due to the low ABV. More fruits come out, less funk I'd say. Die-hards may find this a tad weak but I think it works really well for rum lovers who don't need extreme esters to be happy. Still available from Decadent Drinks or The Whisky Exchange for instance.
Long Pond 22 yo 2000 JMLW (49,6%, Decadent Drinks 2023, refill rum barrel, 198 btl.)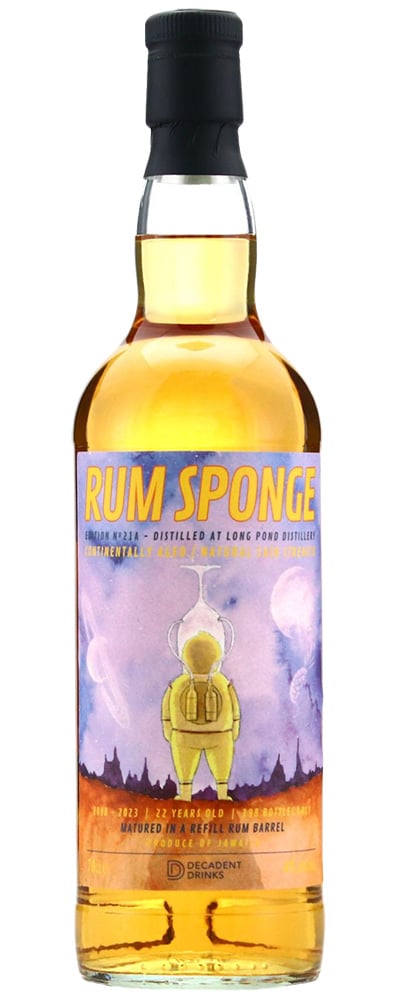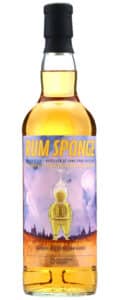 Nose: more intense. There's mentholated grapefruit with hints of petrol and brine. Plenty of fresh pineapple and ripe banana underneath. Then hints of varnish but also a nice candy sugar edge. Hints of ginger, olives and lemons. The coastal side stays strong.
Mouth: now the esters take the upperhand, even though they're still not fiery. Citrus (even some citrus liqueur at times) mixed with olive brine, liquorice and medicinal herbs. Gherkins and a drying mineral note too.
Finish: long, still showing this slightly liqueur-like lemony note, which I find really pleasant. Mild esters and liquorice in the end.
More classically Jamaican than its brother from Clarendon, offering a nice contrast. Still a slightly gentler take on Jamaica than we've seen in the past. Also available from Decadent Drinks or The Whisky Exchange for instance. Score: 88/100
Enmore 28 yo 1994 'Victoria Amazonica' (51,8%, Distilia for Catawiki 2023, 193 btl.)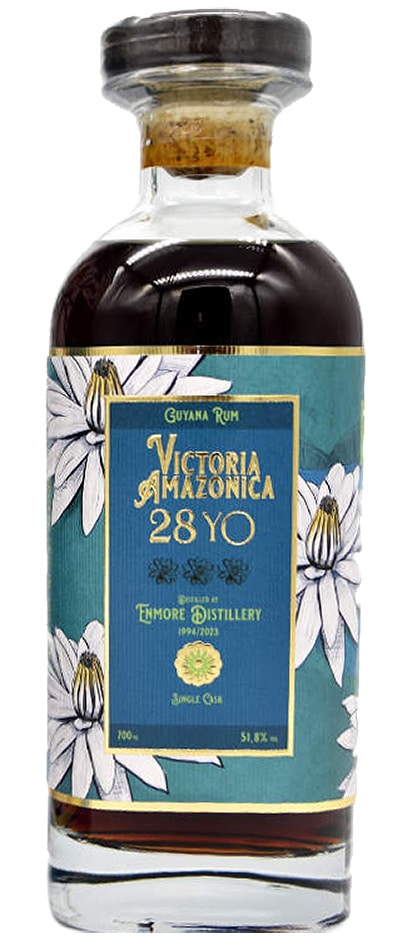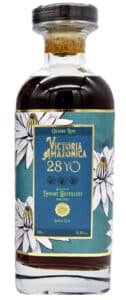 Nose: Dutch salted liquorice, old leather briefcases, subtle hints of varnished thuja and whiffs of caramel. Then some cold coffee, as well as camphor and herbal potions. New tyres. Humidor and hints of pumpernickel too. Something in between dried oregano and dried wildflowers. Brimful of character!
Mouth: quite extractive. More cedar wood, leather and liquorice, with Szechuan pepper and eucalyptus. Then treacle sweetness and fig jam comes out, alongside chocolate, old PX-based vermouth, with mint and orange peels. The dark sweetness gives it a hint of cough syrup.
Finish: long, revolving around eucalyptus, After Eight and liquorice, including a salty edge.
Distilia managed to secure some excellent Enmore, but even then this is outstanding. High complexity, a few unique notes and a big woody side that doesn't overpower. No austerity either, on the contrary, this is thick and syrupy. Only sold through Catawiki auctions, which is an interesting concept. This one seems to be gone, but they have other things offer. Score: 92/100
New Yarmouth 27 yo 1994 (60,1%, Thompson Bros 2022, refill barrel, 285 btl.)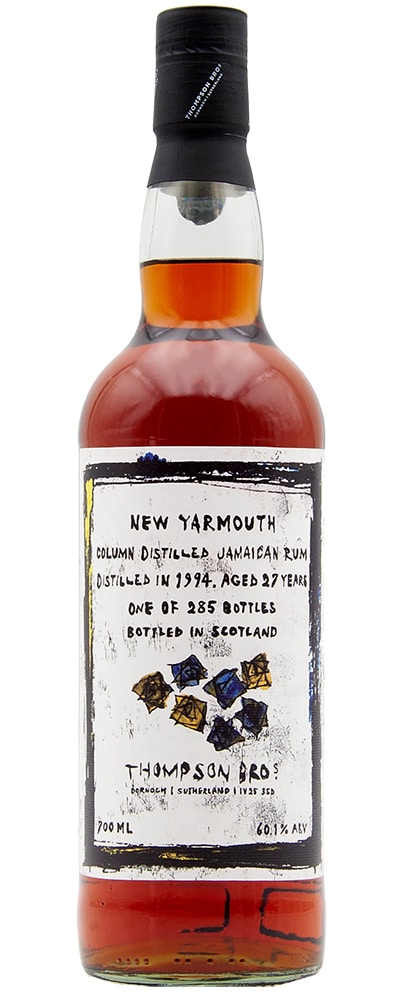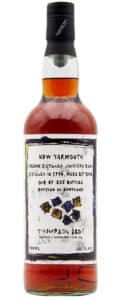 Nose: a really solventy profile this time. A firm hint of nail polish remover and metal polish. Then coconut sweetness and ripe pineapple move forward, as well as cinnamon pastry. Old grain whisky comes to mind – I believe this is column still production after all. Crème brûlée, aniseed and plums too.
Mouth: a bit rough now, with some alcohol pungency, caramel sweetness and latte with vanilla syrup. Still estery and solventy, with a hint of glue. Then candied ginger, hints of orange peels, more anise, black tea and a herbal bitterness (clove, burnt mint leaves).
Finish: quite long but quite hot as well. Oak spice, black tea, chocolate and liquorice allsorts.
Really not bad, similar to the New Yarmouth 26 yo from the same bottler, but overshadowed by the other rums in this session. I think the mental connection to grain whisky somehow makes it less attractive for me. Still available from Whisky-Maniac for instance. Score: 85/100
Caroni 25 yo 1998 (61,9%, Swell de Spirits 'Private Garden' for Clos des Spiritueux 2023)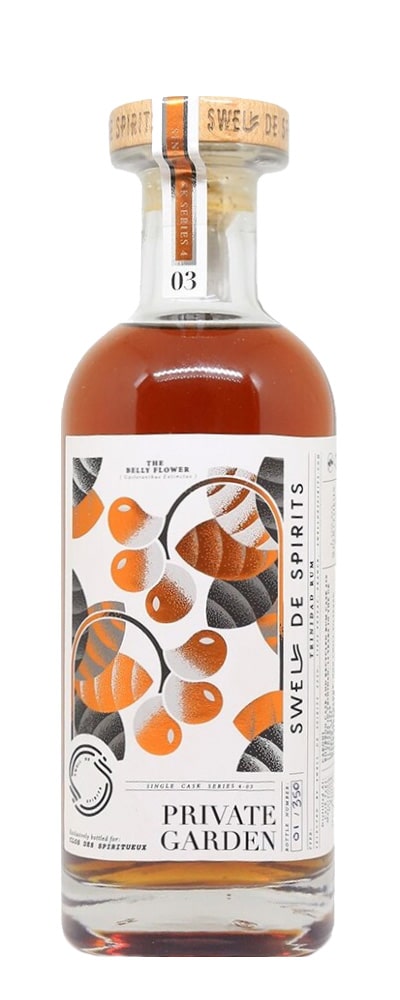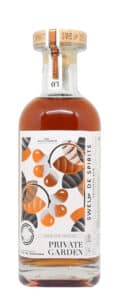 Nose: mint and eucalyptus, as well as varnished notes and slightly ethereal woody notes up front. Spanish membrillo and ripe banana underneath. Some vanilla, raisins and light potpourri. Hints of rubber and tar in the background, in a subtle way. This is certainly not the most intense, funky example Caroni.
Mouth: quite rounded in a way (vanilla, banana, citrus notes and butter pastry) but also firm spicy notes (pepper, mint and clove) leaving a  Caramel sweetness with bitter herbs in the background. Minty freshness throughout.
Finish: medium length and rather dry, with oak char, spicy notes and light citrus.
The name Caroni sets high expectations (and rarely disappoints) but compared to other 1998 examples, this falls short a little. An enjoyable nose but rather sharp on the palate, and missing a few of the classic Caroni markers in my opinion. Apparently still available at the store. Score: 87/100
Hamden C<>H 2007 (66,2%, Flensburg Rum Company 2023, 265 btl.)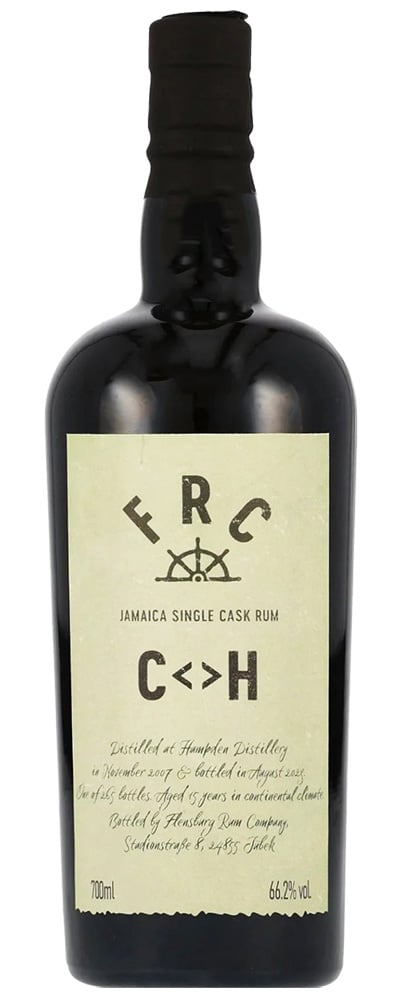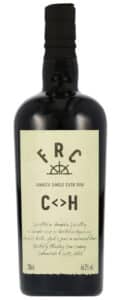 Nose: funk levels through the roof. Ethyl acetate, pastic and a whole catalogue of varnishes. Fermenting bananas and pineapples. Green olives, whiffs of cement and super glue. A little marzipan too – after all marzipan and Pelikan glue are not that far apart. Subtle acidity of lemons and green apples as well. The profile and ABV make it a little aggressive, but it's great nonetheless.
Mouth: quite oily, again quite extreme. Ester levels are so high that we're getting into passion fruit territories. Also truckloads of bananas, lime juice and some kind of synthetic fruit mix. Hints of plastics and black olives, as well as sour cream and plain wood – some kind of 'tart tannins' if that makes sense. A brutal experience, really.
Finish: not as long as expected, but clean, showing woody notes, more of this synthetic banana and maybe a hint of coconut.
Quintessential C diamond H (very similar to the HD 2007 from The Whisky Jury). Borderline intensity, we don't support much more than this. The tingling esters also bring along a big sourness and astringency, in a good way. Still available in a few German stores. Score:  91/100