Here's our periodical look at some of the most interesting rum releases of late. We'll handle them in pairs: two Caroni bottlings from East Asia Whisky Company together with Precious Liquors, two Long Pond rums and two Enmore (produced on the Versailles still).
Caroni 22 yo 1998 (66%, Precious Liquors / East Asia Whisky Co 'Tortuga I' 2021, cask #2286)
Nose: engine oil with menthol, as well as hints of oil paint and liquorice. Black olives in the background. Newly greased leather boots. Hints of varnish and fresh, smoking tar. After a while I started picking up nice pineapple notes as well. A heavy profile, for sure, but the strength is not totally numbing.
Mouth: again quite drinkable at full strength. Lots of mentholated notes, olives and fresh tarry notes again. Then ginger and roasted nuts, hints of burnt plastic, pink bananas, pinewood and diesel. Salty glue as well.
Finish: long and tarry, with sharp peppermint, hints of caramel, black olives and leather.
We've had a number of really good 1998 Caroni's before, and this is no exception. It is dry and challenging, but it manages to unfold its complexity even at this monstrous strength.
Caroni 23 yo 1998 (59,9%, Precious Liquors / East Asia Whisky Co 'Tortuga II' 2021, cask #35)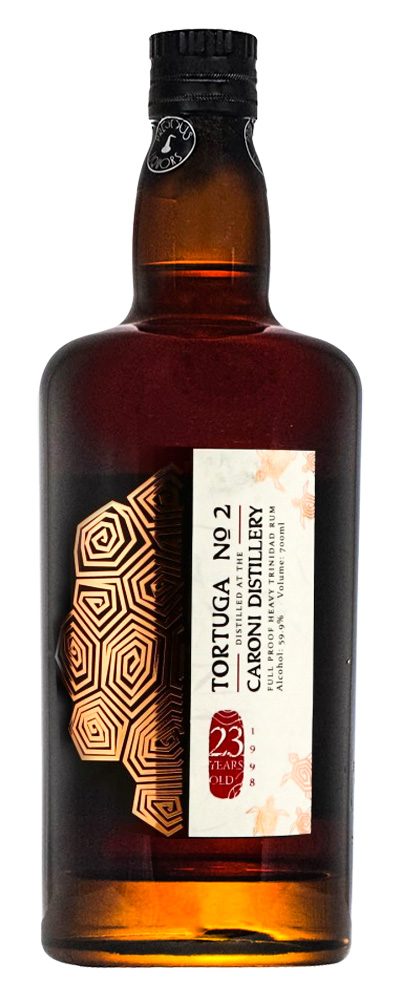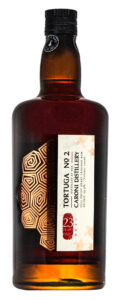 Nose: more accessible, with vanilla up front. Roasted strawberry and brown sugar. Then baked bananas and pineapples. The exhaust fumes are much more in the background, together with polished copper, hints of carbolineum and whiffs of new tyres. Cigar boxes too (always an asset).
Mouth: sweeter than the first Tortuga. Overripe pineapple, leather, hints of caramel and peppermint. The sweet, varnished oakiness coupled to the high strength remind me of George T. Stagg. Leathery notes, hints of rubber and smoky chocolate, as well as a citrusy top note.
Finish: long and salty, on roasted nuts, pepper(mint) and burnt vanilla pastry.
This may be lighter (read: slightly less masochistic) but it has more than enough power for me and the balance is much better. A great mix of aromas and a great fireplace rum. Score: 89/100
Long Pond 38 yo 1983 'Vane' (52,5%, Distilia 'Golden Age of Piracy' 2022, cask #8, 108 btl.)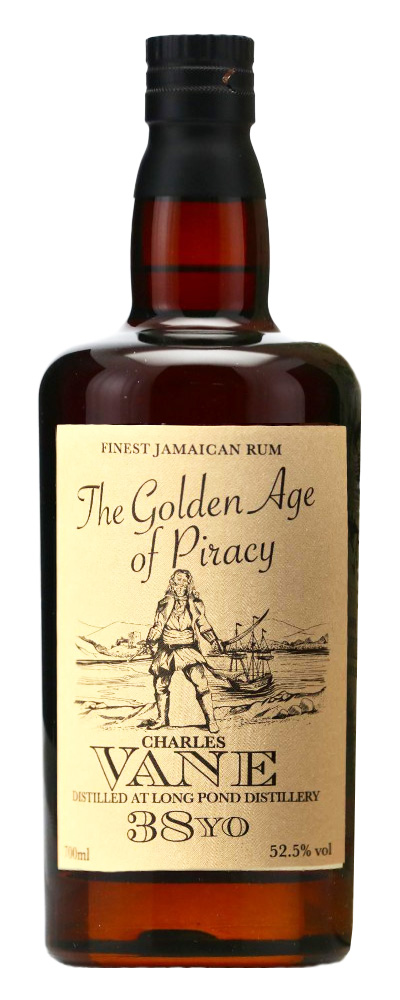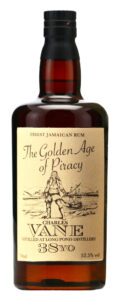 Nose: love it. Plenty of varnished notes and esters, with pineapples and stewed peaches, green bananas, freshly cut branches and hints of yellow apples. Almonds and very soft glue. Then there's also a herbal quality, like dill and parsley, which I also had in the magnificent Long Pond 1941 I once had. Quite wonderful, estery but not too much.
Mouth: again, esters in a silky smooth harmony, with a fruity sweetness, caramelized almond, fermenting banana and hints of white grape juice. Bitter oranges. Tangerine liqueur. Then hints of juniper berries but also a very subtle smoky edge. Always a liqueur-like sweetness in the background.
Finish: okay, not all that long, but showing nice bananas, herbal notes and vague esters.
This is an easy-going Long Pond in the best way possible. Being loud like Hampden is easy, ha! I had the 1941 from Gordon & MacPhail at a moment in time when my rum vocabulary was too limited to describe it. I still regret not pushing through and writing a proper review. So I'm glad this managed to vividly bring it back from memory. Score: 92/100
Long Pond 23 yo 1998 (52,7%, Wealth Solutions 'Colours of Rum' 2022, ex-rum cask #1, 163 btl.)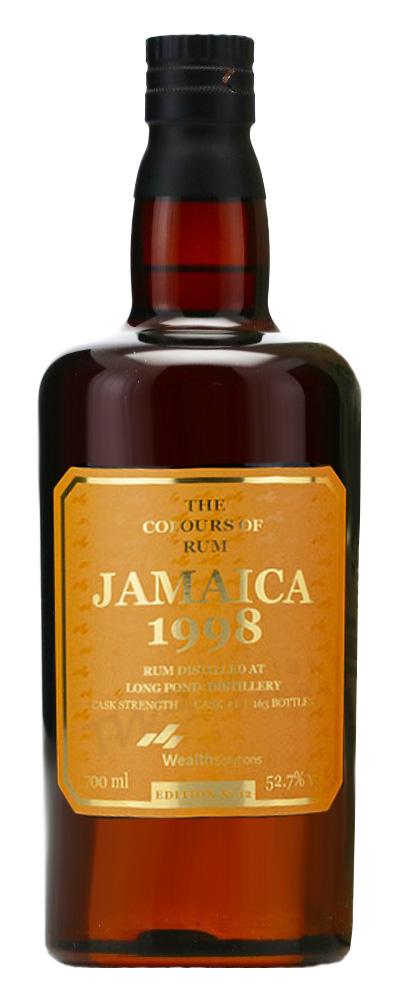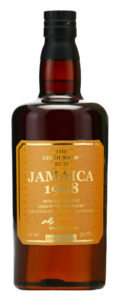 Nose: also nice, with balanced esters although on a different level than the 1983. There's a good amount of (tropical) fruits again, like peaches and grilled pineapple, as well as some exotic spice. Hints of lemon and pear. Then also light gravel, eucalyprus, subtle liquorice and whiffs of new sneakers.
Mouth: quite tight and closed, with some rubbery notes and wood spice, but otherwise a funnily neutral and alcoholic profile. Low funk levels. Some lemon and liquorice, white pepper and a vague sweetness of bananas.
Finish: medium long, on salted bananas, rubber and simple syrup.
It may have been the line-up, or the full-time continental ageing, but this felt a bit limited. Not without its charms, in fact quite fresh, but not as forthcoming as I hoped. Still available from The Whisky Barrel for instance. Score: 85/100
Enmore 33 yo 1988 (48%, Wealth Solutions 'Colours of Rum' 2022, ex-rum cask #109, 185 btl.)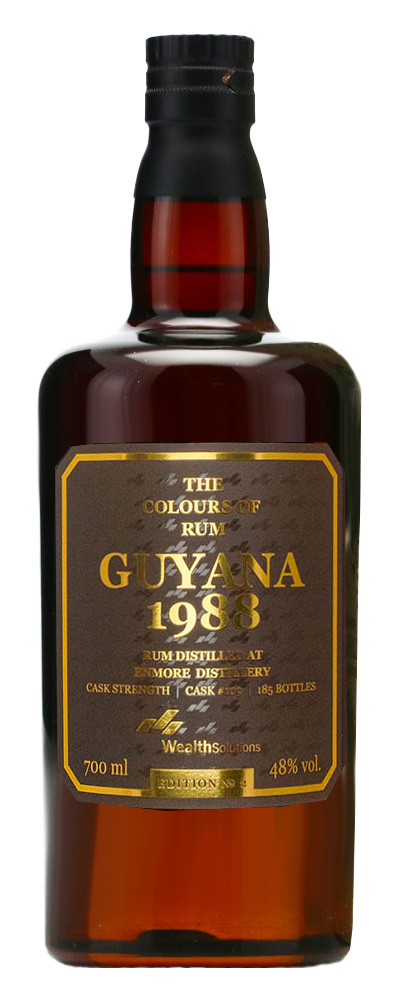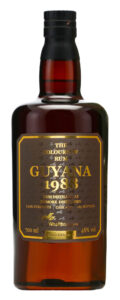 Nose: quite chisseled, with peppermint and metallic earthy notes. Then black olives but also a certain floral quality and leather. Light petrol and muddy hints. It's a rather gentle spirit, fairly narrow and eau-de-vie-ish in a way.
Mouth: now more intense than I expected. Light banana with resinous notes. Oak comes out, initially on pepper and mint. Then growing warmer with a beautiful hint of toffee and coffee liqueur. Salty notes, liquorice, roasted chocolate beans.
Finish: long, with liquorice, light tar and a fruity edge.
Again not the most expansive rum, but very pure and polished by time. Subtle funk in this case, but some less common elements make it really interesting. Still available from The Whisky Barrel for instance. Score: 89/100
Enmore (Versailles) 31 yo 1990 MEV (51,6%, Distilia 'Greenheart Collection' 2022, cask #7, 227 btl.)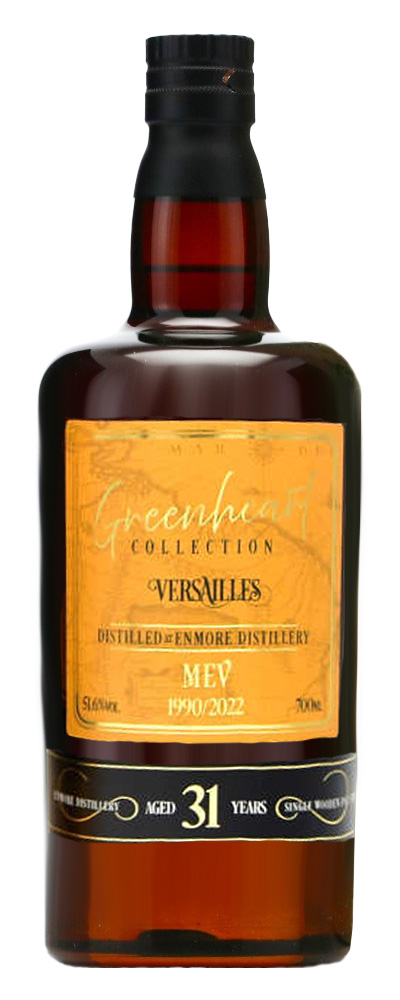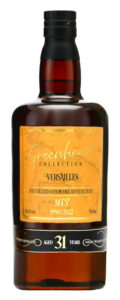 Nose: another round one, pretty impeccable. There's this metallic note and hints of pencil shavings that makes it come accross lighter and thinner. Then aniseed moves forward, with other herbs, liquorice and a vague yellow fruitiness. Also lemongrass and faint hints of pear.
Mouth: quite strong and spicy, again showing a clear woody footprint (anise, pepper, ginger) alongside hints of acetone and plastics, vanilla and liquorice. Then a briney side, with floral hints. Pine nuts and herbal oils. Mint. Cedar in the background.
Finish: long, quite salty now. Resinous notes and mint.
A tad wider than the 1988, although still on the austere side of the spectrum, I'd say. Very pure and focused. Still available from Whiskymarket for instance. Score: 89/100