Another fine rum session: seven expressions but only three distilleries. One Bellevue rum, three Enmore bottlings and three Caroni bottlings. Let's dive right in.
Bellevue 23 yo 1998 (53,9%, The Colours of Rum 2022, ex-rum cask #16, 249 btl.)
Nose: a pretty elegant mix of overripe pineapples, bananas and peaches, with funkier notes of gherkins and diesel. Some pleasant polished wood, cinnamon, liquorice and wax. Then also honeyed notes and olives in brine. There's a lot going on, but overall it shows great roundness.
Mouth: quite dry, with plenty of citrus notes and leather, as well as briney notes, dried grasses and hints of tar. A lot of medicinal herbs too. Then salted caramel, hints of vanilla and roasted pineapples. Hints of iodine and camphor, pepper and orange peels. Still really good.
Finish: medium long, with more of these earthy herbs, drops of bitters and some tarry smoke.
A rewarding Bellevue with a fairly mild funkiness but a firm medicinal side on the palate. I like this style as it leaves enough room for all flavours to unfold their complexity. Still available from Colours of Rum or retailers like Master of Malt.
Enmore (Versailles) 28 yo 1994 'REV' (50,2%, Distilia 'Greenheart Collection' 2022, cask #25, 201 btl.)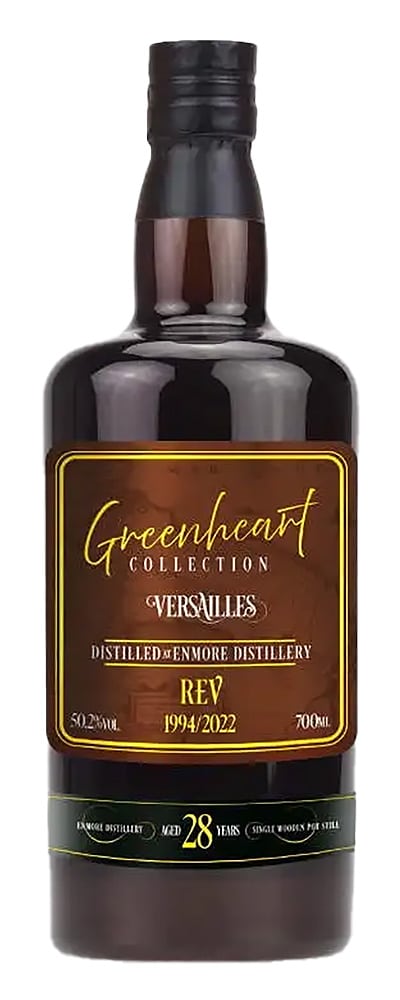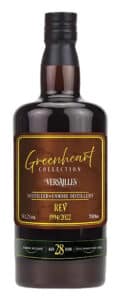 Nose: old leather, fragrant cigar boxes and a general hint of moist wood. A nice, dark and toasty woodiness. Typical pencil shavings too. Then dried herbs and tobacco leaves, with prunes and blackcurrants in the background. Quite heavyweight, but rather unique nonetheless.
Mouth: a similar toasty woodiness, mixed with a hint of petrol and wet cardboard. Quite robust. Some oriental spices, heavy liquorice and dark treacle underneath. Then mint and coffee powder, black olives and chocolate.
Finish: long, quite savoury, with burnt caramel, coffee and liquorice.
An intruiging rum, with a dark woody core that may seem a little overwhelming at first. There are other notes to balance it, although it definitely stays in the darker territories. Sold out? Score: 88/100
Enmore 29 yo 1992 'Anney' (58,1%, Distilia 'The Golden Age of Piracy' 2021, cask #6, 250 btl. btl.)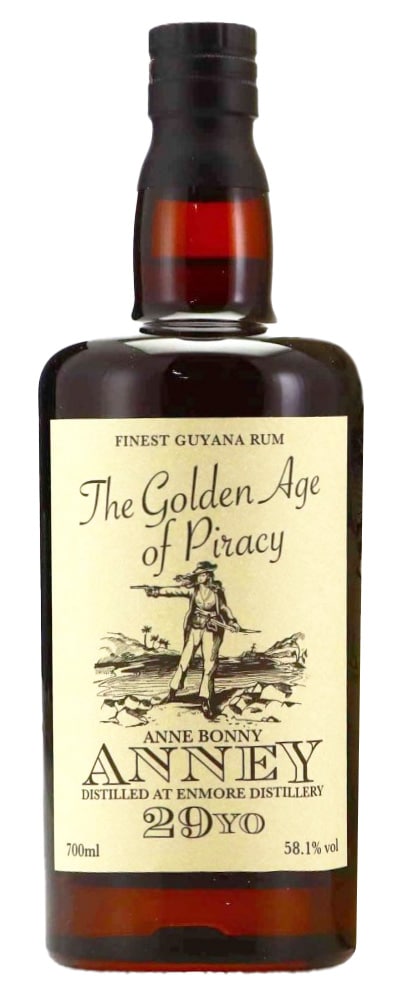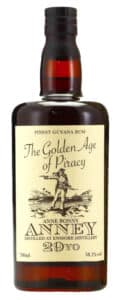 Nose: a nice dusty woodiness up front. Cold sauna and balsa wood, pipe tobacco, old leather. Dried banana slices. Then hints of camphor oil, tea leaves, sweet liquorice and dried thyme. Dried wildflowers too.
Mouth: oily notes and citrus sourness at first. Lightly bitter herbs. Then mid-palate a wonderful hint of Mokatine candy comes out (look for it when you're in Antwerp). I've had this before in Enmore. Cold coffee, cigar boxes and hay. The bitterness returns in the end, now on chicory.
Finish: long, on heavy coffee, dark chocolate, heavy liquorice and herbs.
Part of the appeal for me is in the typical coffee candy, but even when you don't have this association, there is a lot to like. Score: 89/100
Enmore 29 yo 1992 (58,4%, Rum Sponge 2022, first fill barrel, 244 btl.)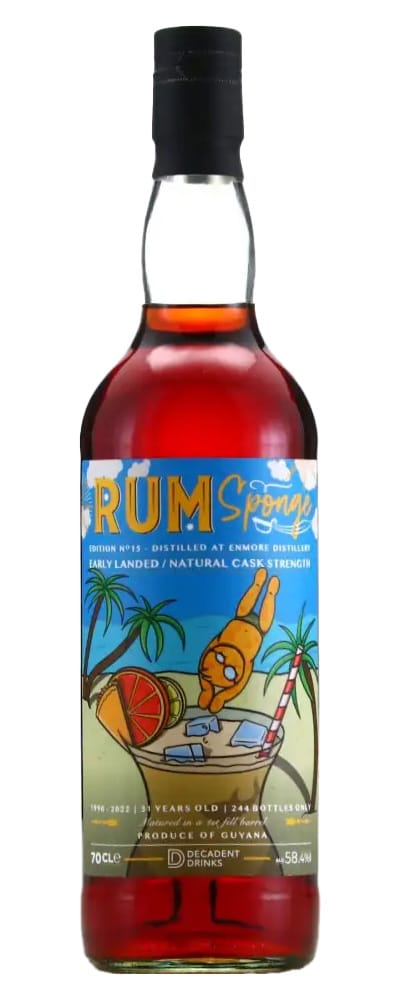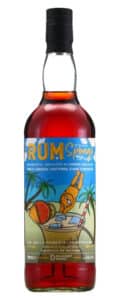 Nose: a little less forthcoming, despite (or because of) the higher ABV. Fresher though (menthol) and slightly more rounded. Plenty of tobacco and toasted wood again, but less heavy. Then chocolate and old spices, worn leather, black olives, whiffs of smoke and liquorice.
Mouth: again quite similar. Dark and stormy. However I'm finding more fruity elements here, like prunes, roasted pineapples and bitter oranges. Bread crust? Some tannins and heavily infused tea. Light floral notes appear towards the end.
Finish: long, dark and drying, with plenty of liquorice, tar and medicinal herbs.
Another woody / toasty profile. Not an everyday rum but rather rewarding nonethless. This one is a tad more complex and wide, hence the extra points. Score: 90/100
Caroni 18 yo 1997 (50,5%, Whisky-Fässle 2015, barrel)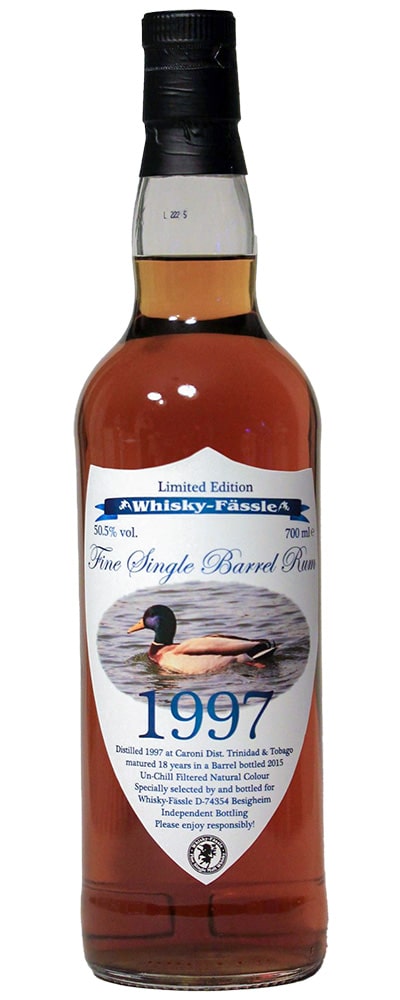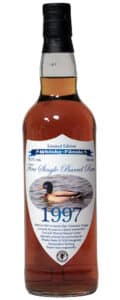 Nose: fairly mild, with the usual tobacco leaves and whiffs of fusel oils and diesel. Then green bananas, caramelized toasted wood and dried herbs. Later nice citrus comes out.
Mouth: herbal tea and plenty of menthol, with salty notes and brown sugar sweetness. Dark chocolate, ginger, ecualyptus and hints of tar. Some resinous notes and leathery dryness as well.
Finish: long, drying, with black peppercorns and salt, light tar and a dark sweetness in the background.
Good Caroni, even though it's missing the punch and complexity of the best examples. Long gone. Score: 88/100
Caroni 24 yo 1998 No.3 (62,9%, The Colours of Rum 2022, ex-whisky cask #10, 251 btl.)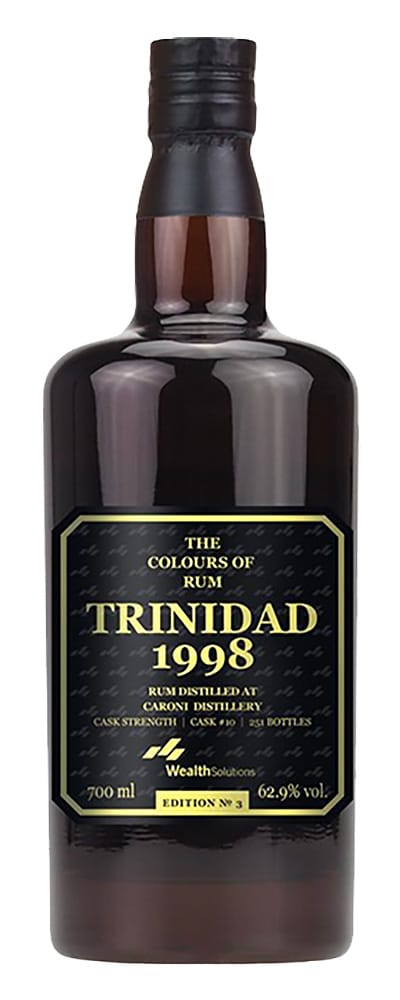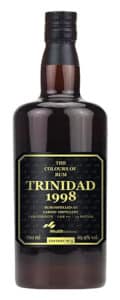 Nose: nice wood polish up front, alongside brown sugar, roasted nuts and dried fruits. Hints of coffee and black cherries as well, nice. Then a subtle tarry note and rusty metal tools. Really good, but like most of the Caroni bottlings I've had in the past few months, it seems a little more rounded than we've come to expect.
Mouth: wait, it's getting more powerful now. Dark fruits, including sour berries and dried fruits, bitter marmelade and raisins. Then varnished notes and lamp oil. Olives in brine, tarry notes, liquorice and hints of cough syrup.
Finish: long, on black tea, dark fruits and herbal extracts.
I said it was rounder than expected, but after a few sips it's clear that this is proper Caroni. Intense fun. Still available from Colours of Rum, but the price seems much more interesting from Master of Malt. Score: 91/100
Caroni 24 yo 1998 No.4 (62,9%, The Colours of Rum 2022, ex-whisky cask #9, 250 btl.)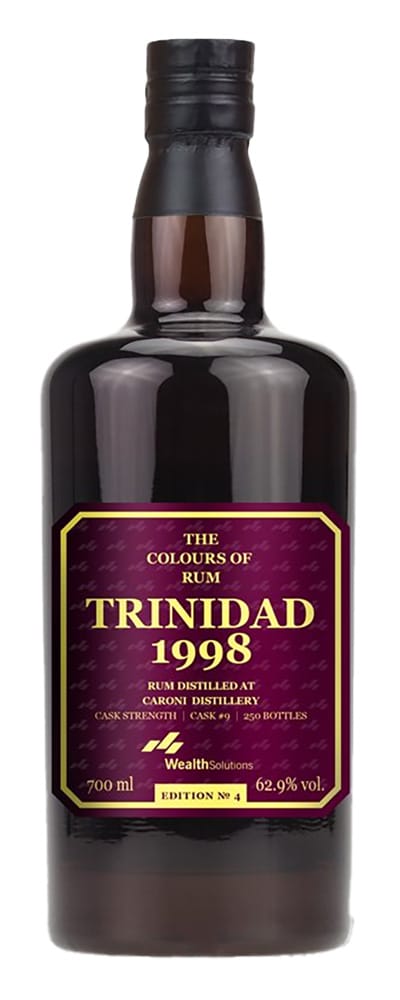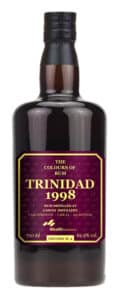 Nose: slightly more narrow, on polished oak, burnt sugar, tobacco leaves and a faint hint of rubber. Still this fruity and slightly caramelly fruity side. The sweetness makes this quite accessible again.
Mouth: similar notes, now without the sweetness. It shows sandalwood, liquorice, liquorice and a spicy sharpness. Herbal extracts, walnuts, plain wood. Also tarry notes and brine.
Finish: long, with more black tea, herbs and dark cocoa.
I sometimes say the best Caroni was bottled a few years ago. I may need to adjust this opinion – both of these were really good. Still available from Colours of Rum, but the price seems much more interesting from Master of Malt. Score: 90/100