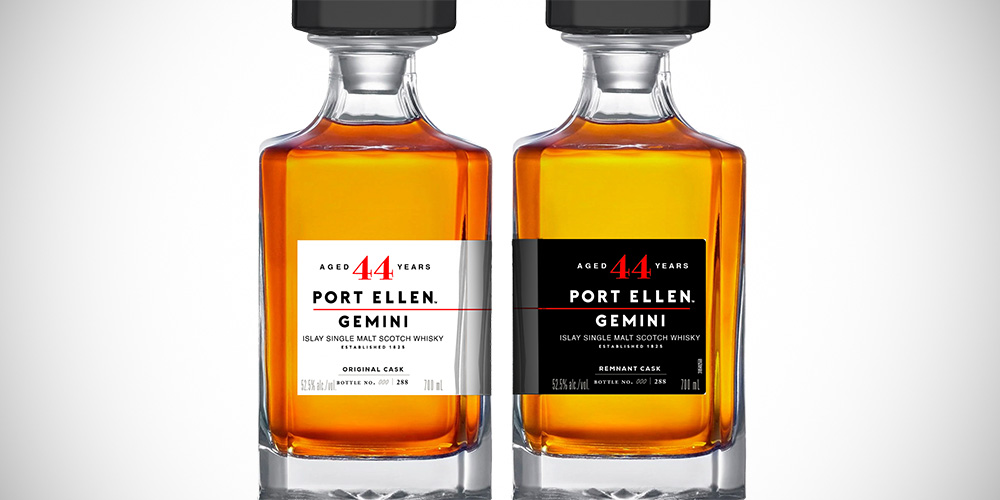 Port Ellen Gemini 44 Year Old
A set of twin releases from Port Ellen is about to hit the market. The pair is called Port Ellen Gemini and consists of an Original Cask and a Remnant Cask. We assume there is one untouched version of the spirit (there is a reference to classic European oak) while the other seems to be finished in another type of wood (Remnant cask finish).
Could this be a precursor to the opening of the new distillery later this year? After all the label says The light of Islay shines brightly still. As Port Ellen awakens. More precise info will definitely follow.
The picture and the bottle style is just to give you an idea, so far no further details are known.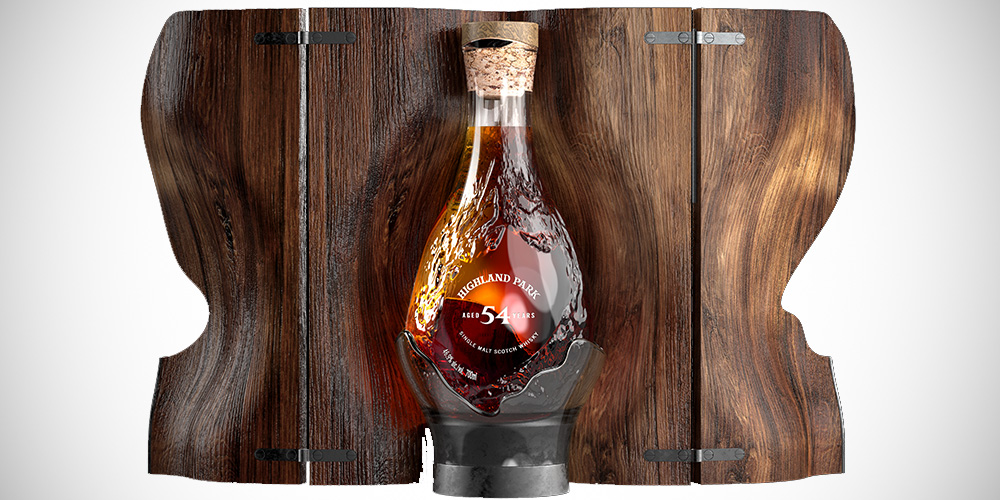 Highland Park 54 Year Old
Highland Park releases its oldest release to date, a 54 Year Old. The whisky was distilled in 1968 and matured in 10 refill casks until 2008. Then whisky maker Gordon Motion moved the spirit over to first-fill sherry casks. It comes at 46.9% ABV with only 225 bottles available.
The packaging consists of a bespoke embossed bottle and a presentation box from Scottish oak. Buyers also get an invitation to a special Orkney exprience at the distillery. The suggested retail price is £ 39,000.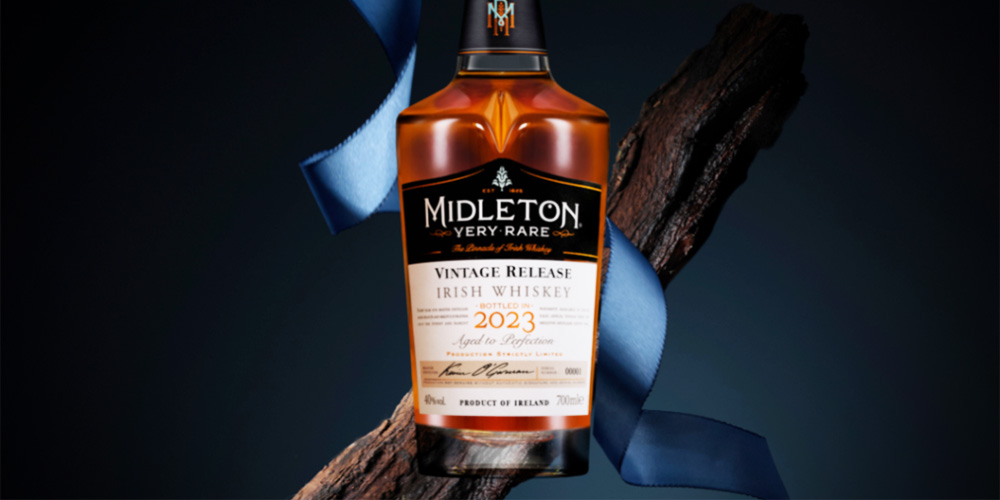 Midleton Very Rare 2023
Midleton Very Rare 2023 is the 40th release in this series that was started in 1984. It features Irish pot still and grain whiskeys matured in lightly charred ex-bourbon barrels. It is bottled at 40% ABV and will be available over the coming months in different markets for around € 210.
In the meantime, feel free to look back at my Midleton Very Rare 2022 review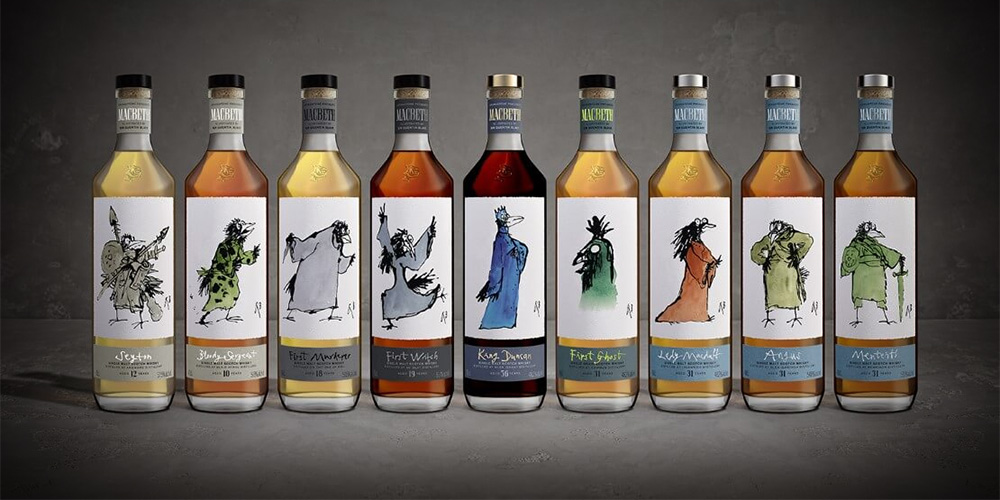 Livingstone Macbetch whisky collection
Design studio Livingstone joined forces with Elixir Distillers to create the Macbeth whisky collection, which combines 42 expressions. Inspired by Shakespeare's tragedy, each whisky is matched to a character from the play. Sir Quentin Blake created a bespoke illustration for each bottling. The centerpiece is a 56 year old Glen Grant as King Duncan.
The whisky will be released in several 'acts' over the next three years. Act one will be available next week. It is exclusively available from The Whisky Exchange and will later arrive in other markets accross the globe. Prices will start around £ 100 rising to over £ 10,000 for the main characters.
Update: see my review of Act One – 8 Macbeth single malts
Also interesting
Last but not least, here are some things that grabbed my attention in shops recently…