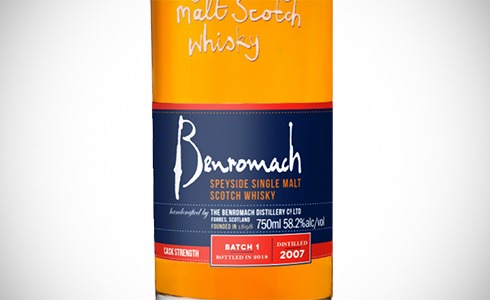 Benromach Cask Strength – Batch #1
Benromach will soon bring back the Benromach Cask Strength that existed before the revival of the distillery. The first batch is distilled in 2008 and will be bottled at 57.9% ABV.
With pretty much the same age and strength as the Benromach 10 Years 100 Proof, the new one is effectively replacing the 100 Proof, as confirmed by Stuart Urquahart from G&M.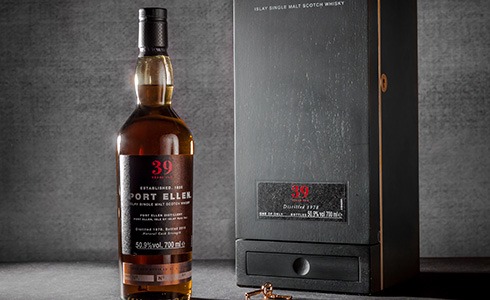 Port Ellen 39 Years – Untold Stories
It became clear why there was no Port Ellen in this year's Special Releases: a new Untold Stories series will feature a Port Ellen 39 Year Old nicknamed The Spirit Safe. Bottled at 50.9% ABV from a selection of ex-bourbon and refill sherry casks, only 1500 bottles are available for around € 4800 early April.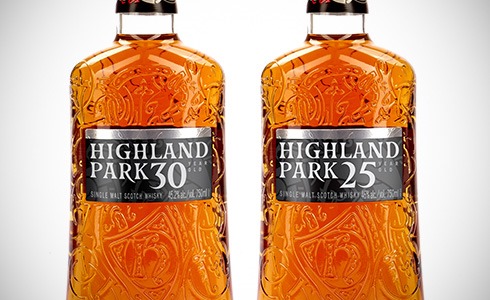 Highland Park 25 Years / Highland Park 30 Years
Both the Highland Park 25 Year Old and Highland Park 30 Year Old will get a makeover and relaunch in the new bottle shape. The first will be bottled at 46%, the older one at 45.2% in a limited batch of 2931 numbered bottles.
Also interesting
Things that may not have been widely announced but that grabbed my attention in shops recently…