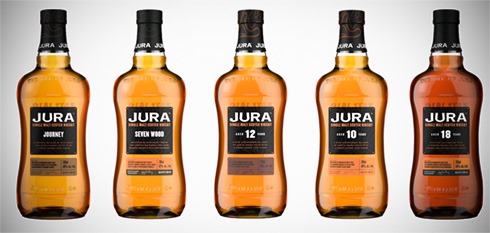 Jura signature series
We already mentioned upcoming Jura expressions some time ago (check Jura Seven Wood) and now it turns out they were hinting towards an entirely new core range (or Signature series) for the distillery.
There are five new whiskies:
Jura Journey (40%, ex-bourbon, around € 35-40)
Jura 10 Year Old (40%, ex-bourbon + Oloroso finish, around € 40-45)
Jura 12 Year Old (40%, ex-bourbon + Oloroso finish, only in select markets, around € 50)
Jura Seven Wood (42%, French oak + first-fill ex-bourbon, finished in red wine casks, around € 70)
Jura 18 Year Old (44%, ex-bourbon + red wine finish, around € 85)
I think the low ABV's are a missed opportunity when you're launching an entirely new range in 2018: 40% is rarely seen these days and even 42% and 44% are on the low side.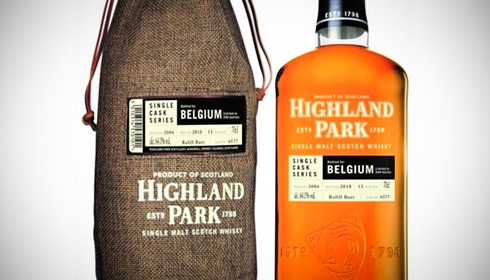 Highland Park single cask for Belgium
With single cask releases for airports, states in the US and several countries, Highland Park will soon release a single cask for Belgium as well. Refill butt #6577 was filled in 2004 and bottled in 2018. Just 594 bottles will be available for around € 110 from April 2018.
Contact your nearest retailer for pre-ordering (TastToe will certainly get it).
Be sure to contact your local butcher, card playing clubs and carwash, I'm sure they will be getting their own single cask soon.
Also interesting…
Things that may not have been widely announced but that grabbed my attention in shops recently… not much this week I'm afraid. GlenDronach single casks were sold out in a few minutes, as always.