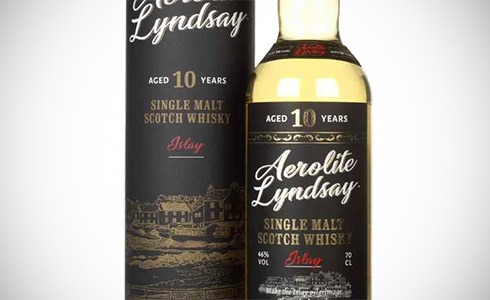 Aerolyte Lindsay 10 Year Old
Atom Drinks, the company behind Master of Malt, That Boutique-y Whisky and other brands, has launched a new range called The Character of Islay Whisky Co. The first release is an undiclosed Islay single malt called Aerolite Lyndsay (an anagram for 'ten year old Islay').
It's already available from Master of Malt. Stay tuned for our review.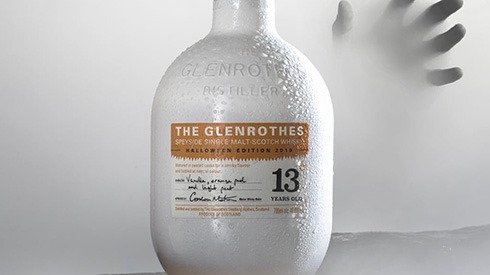 The Glenrothes 13 Years 'Halloween Edition'
The Glenrothes started a tradition of releasing a 13 year-old expression for Halloween. This year it comes in a beautiful white frosted bottle.
It is matured in bourbon and sherry casks, with an additional finish in casks that previously held peated whisky for a delicate smoky touch. Only 5000 bottles will be available.
Update: now available from Master of Malt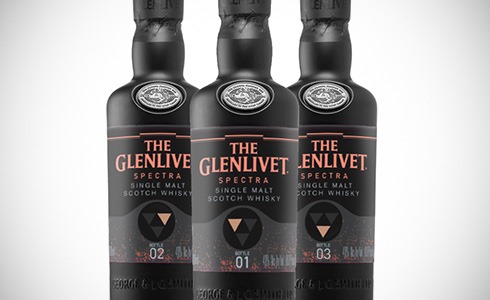 The Glenlivet Spectra
The Glenlivet seems to be working on a new edition of its 'puzzle' malts (remember Glenlivet Cipher, Glenlivet Code and others). The new release is called The Glenlivet Spectra.
Spectra is the plural form of spectrum. The label contains three triangles (one of which is highlighted) and it says 'bottle 01'. Coupled to the fact that it is bottled in 20 cl glass probably means it will be a series of three expressions, showcasing a 'spectrum' of different aromas and flavours?
Update: now available from Master of Malt.
Also interesting
Whisky that may not have been widely announced but that grabbed my attention in shops recently…