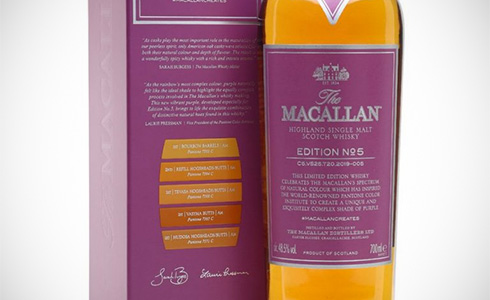 Macallan Edition N°5
The Macallan Edition N°5 celebrates the natural colour of Macallan bottlings. This inspired the renowned Pantone Color Institute to create a unique and 'exquisitely complex' shade for the label. Purple, like the 15 Gran Reserva a couple of years ago, only slightly more pink this time. Never mind the
It is matured in a mix of bourbon barrels, refill sherry hogsheads and butts, and first-fill sherry casks from three cooperages in Jerez (Tevasa, Vasyma and Huberto Domecq).
Edition No.5 is bottled at 48.5% ABV and available towards the end of September.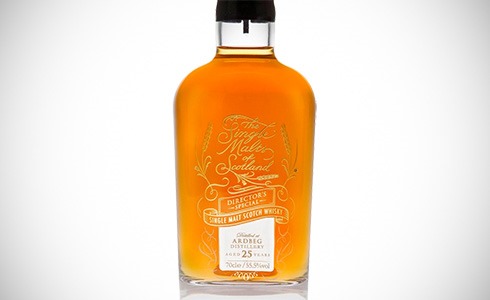 Ardbeg 25 Years – Single Malts of Scotland
The Whisky Show 2019 announced the show bottling for this year: a single cask Ardbeg 25 Year Old in the Single Malts of Scotland series. Only 175 bottles are available. Each bottle is £ 499.
They will be on sale at the show shop, and leftovers will be available from The Whisky Exchange.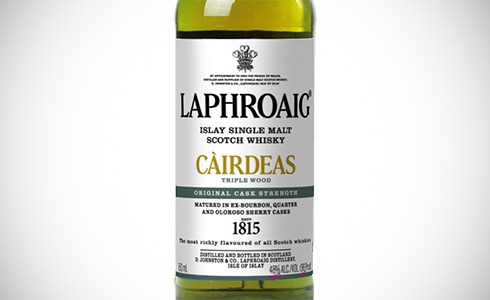 Laphroaig Cairdeas Triple Wood
The next Laphroaig Cairdeas will be a Triple Wood expression, matured in ex-bourbon barrels, quarter casks and Oloroso sherry casks. Bottled at cask strength (51.4% ABV).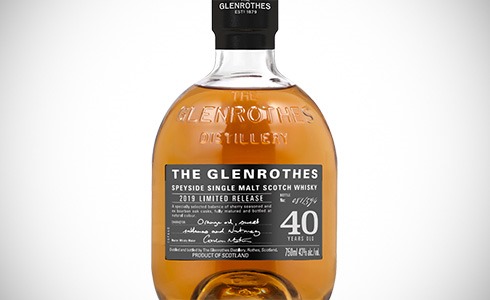 Glenrothes 40 Years
Already announced with the rest of the Soleo Collection, now confirmed and visible: The Glenrothes 40 Year Old.
It will be a yearly limited edition, in this case a selection of ex-bourbon and sherry seasoned casks filled in 1978. Too bad it's bottled at a mere 43% ABV. A total of 594 bottles will be available from October for £ 2900.
Also interesting
Things that may not have been widely announced but that grabbed my attention in shops recently…