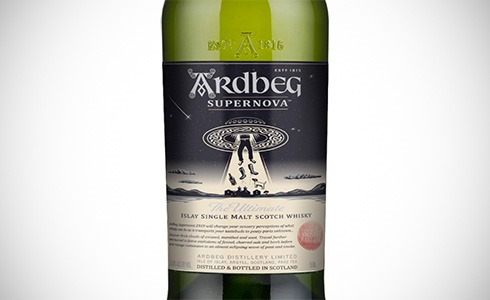 Ardbeg Supernova 2019
Hey, we know that name. Ardbeg Supernova was launched in 2009 as an expression with more peat (over 100 ppm), at a time when Octomore was stretching the boundaries. Now ten years have gone by and it's set to be relaunched.
Ardbeg Supernova 2019 will be a committee release first (at 53.8% ABV) and will probably get a public release at a lower ABV later. It is said to have thick aniseed, treacle, eucalyptus and intense oak bonfires.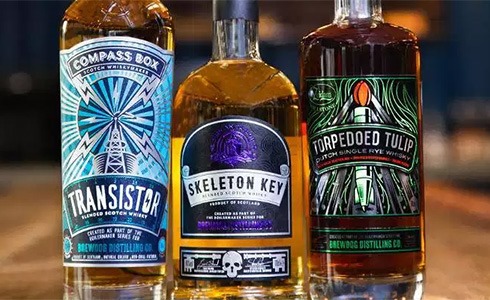 Brewdog whisky – Compass Box Transistor and more
Beer brewer Brewdog started Brewdog Distilling not long ago and ventured into the world of spirit. After gin and wodka there is now a Boilermaker series of whiskies in combination with well-known brands.:
Transistor with Compass Box (blended whisky)
Skeleton Key with Duncan Taylor (blended whisky)
Torpedoed Tulip with Zuidam (single rye)
They are designed to be paired with beers and amplify each other. For instance the Compass Box Transistor is meant to complement the Punk IPA beer.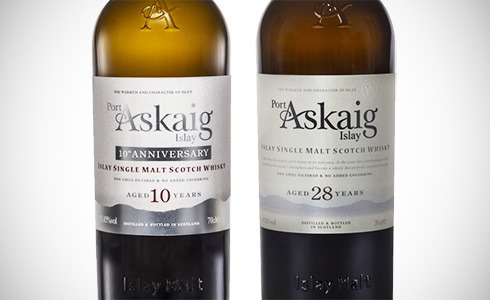 Port Askaig 10th Anniversary & Port Askaig 28 Years
Elixir Distillers is celebrating the 10th Anniversary of the Port Askaig brand with a new Port Askaig 10 Year Old bottled at cask strength 55.85% and a standard addition to the family: Port Askaig 28 Year Old at 45.8%.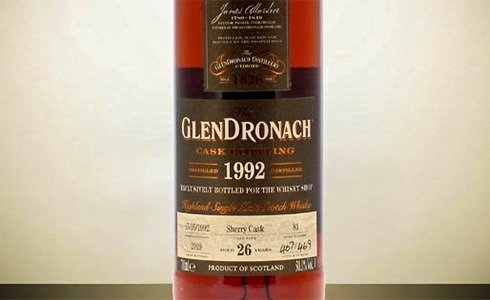 GlenDronach 2002 cask #81 (Whisky Shop exclusive)
The Whisky Shop just released an exclusive GlenDronach 26 Year Old 1992 single cask. It is a sherry cask but without further details of the wood. It is bottled at a strength of 50% and limited to 469 bottles.
Available only from the Whisky Shop.
Also interesting
Things that may not have been widely announced but that grabbed my attention in shops recently…