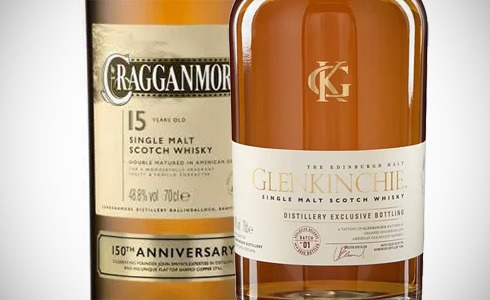 Cragganmore & Dalwhinnie 150th Anniversary
Two of Diageo's distilleries, Cragganmore and Dalwhinnie, were founded in 1869 and two limited releases will mark the 150th anniversary.
Cragganmore 15 Years 150th Anniversary was double matured in heavily charred hogsheads and bottled at 48.8% ABV. Only 1869 bottles are available at the distillery only for £ 150.
Dalwhinnie has a 150th anniversary bottling matured in American brandy casks and specially charred hogsheads. Also a distillery exclusive, with 6000 bottles being sold for £ 85.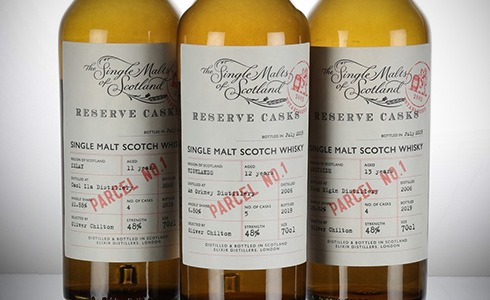 Single Malts of Scotland – Reserve Casks
Elixir Distillers will present a range of Single Malts of Scotland bottlings: Reserve Casks. These are made with small parcels of 4-5 casks, selected by Elixir's Oliver Chilton and bottled at 48% ABV. Parcel No.1 contain three whiskies:
Caol Ila 2008 (4 casks)
Orkney distillery 2006 (5 casks)
Glen Elgin 2006 (4 casks)
There are also new 'regular' Single Malts of Scotland releases, first presented at the Whisky Show this week-end. The new line-up includes some very interesting whiskies:
Ben Nevis 22 Years 1996 (sherry butt)
Clynelish 23 Years 1995 (hogshead)
Ledaig 13 Years 2005 (sherry butt)
Glen Elgin 23 Years 1995 (hogshead)
Glenburgie 20 Years 1998 (hogshead)
Miltonduff 20 Years 1999 (hogshead)
Imperial 24 Years 1994 (barrel)
Caol Ila 8 Years 2011 (sherry butt)
Bunnahabhain 28 Years 1990 (hogshead)
Bruichladdich 26 Years 1992 (barrel)
There's also a new Bunnahabhain 31 Years Director's Special (42.5% ABV).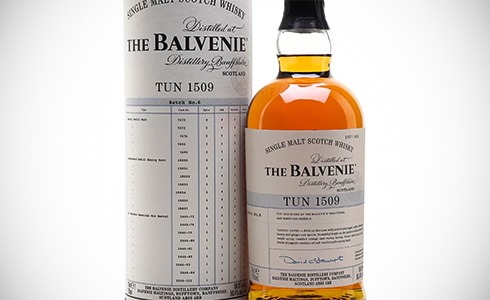 Balvenie Tun 1509 (Batch #6)
Batch six of Balvenie's Tun 1509 has arrived. It is a marriage of 21 casks of different types, some of which previously used to finish the Balvenie Double Wood. They have all been married in Tun 1509 for three months.
Available from The Whisky Exchange already.
Also interesting
Whisky that may not have been widely announced but that grabbed my attention in shops recently…