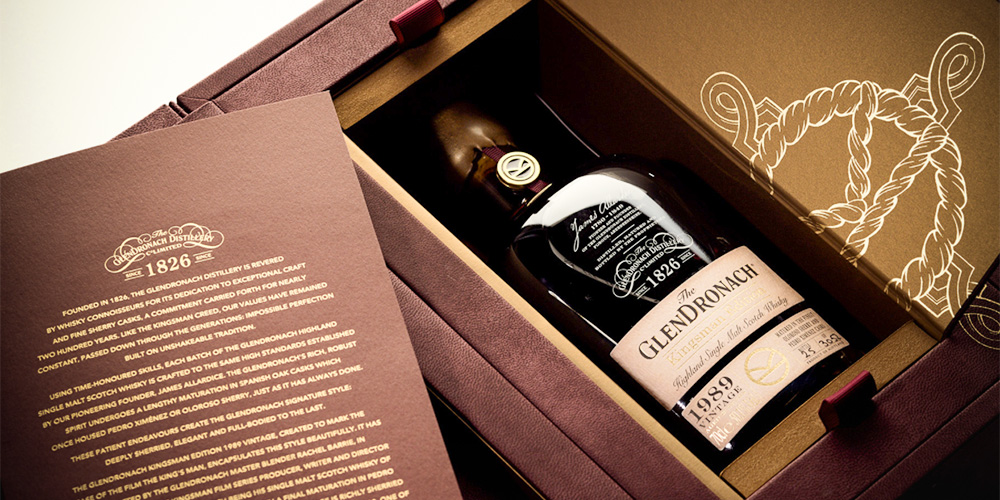 GlenDronach Kingsman Edition 1989
GlenDronach distillery announced a the Kingsman Edition 1989 Vintage, the second collaboration with the movie franchise by Matthew Vaughn.
For this edition six Oloroso sherry casks were selected, which were given a Pedro Ximénez finish and bottled at 29 years of age. A total of 3052 bottles have been made for a RRP of £ 775 / around € 880.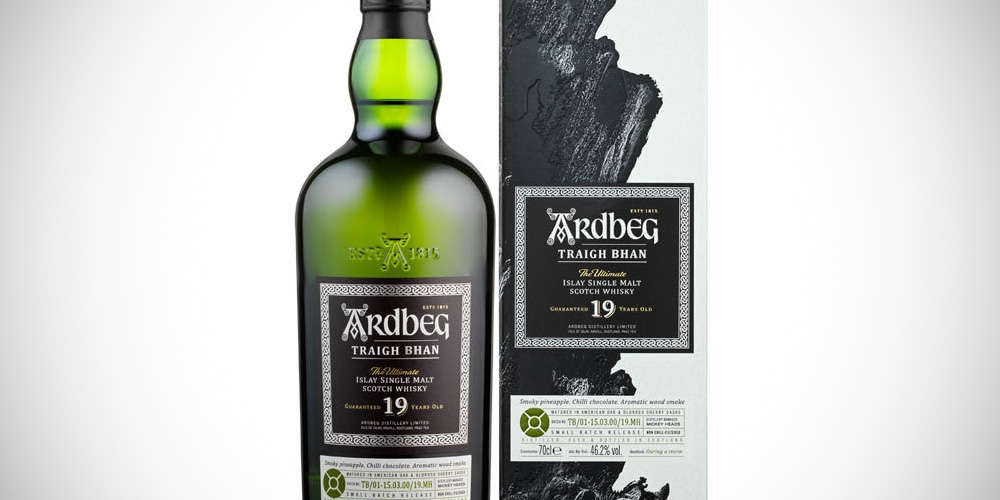 Ardbeg Traigh Bhan 19 Years – Batch #2
From September 7 Ardbeg will start selling the Ardbeg Traigh Bhan 19 Year Old, Batch #2. Just like the first batch, this is matured in ex-bourbon and Oloroso sherry casks and  bottled with the same 46.2% of alcohol.
It will be available through Ardbeg.com, as well as through selected retailers. The recommended price is € 220.

Whisky Advent Calendars (Drinks by the Dram)
As a yearly tradition Drinks by the Dram (the sample service of Master of Malt) is launching a series of Whisky Advent Calendars, as well as variations with other spirits. They all include 24x 3 cl drams in a nice (gift) packaging.
For instance there's the standard Whisky Advent Calendar, a Premium Whisky Advent Calendar, a Japanese Whisky Advent Calendar, up to a £ 1000 Old & Rare Whisky Advent Calendar.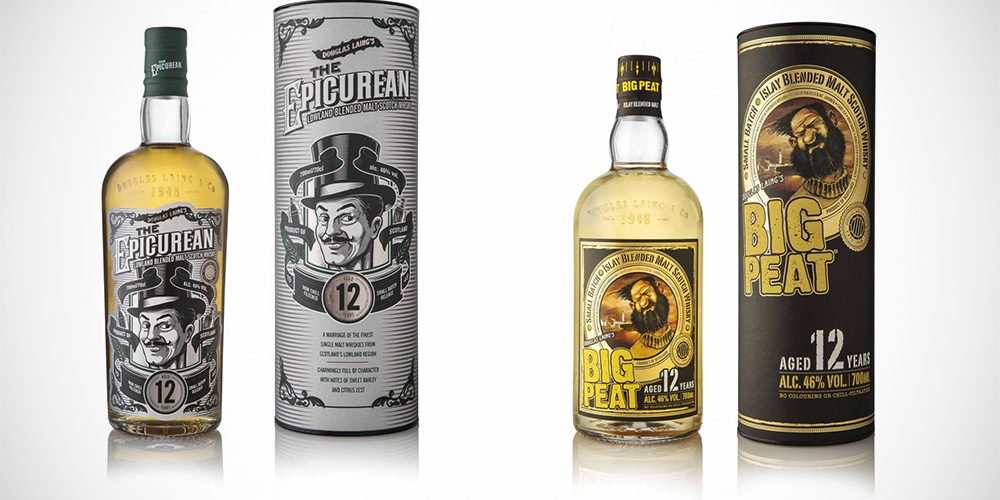 The Epicurean 12 Years / Big Peat 12 Years
From Douglas Laing comes a set of two new permanent additions to their Remarkable Regional Malts range:
The Epicurean 12 Year Old, composed of Lowlands malts (46% ABV, £ 50)
Big Peat 12 Year Old, composed of Islay malts (46% ABV, £ 55)
Diageo Special Releases 2020
This week Diageo announced more details of the Special Releases 2020, including the recommended prices.
Also interesting
Things that may not have been widely announced but that grabbed my attention in shops recently…