Dutch wine and whisky merchant Best of Wines / Best of Whiskies has a yearly tradition of organizing a Blind Tasting Competition. It originated at the Usquebaugh Society many years ago, but when they decided to stop, Nils and his team took over.
Competition-wise, the timing couldn't be worse for me, starting at the height of my brochitis (which is still not finished), but it is good fun nonetheless and participating might kill some germs. In the next few weeks I will post concise tasting notes of the featured whiskies.
Bunnahabhain – Staoisha 6 yo 2014 (59,9%, Van Wees 'The Ultimate' 2021, dechar / rechar hogshead #10750, 298 btl.)
Nose: intensely peated, with some icing sugar and heavy vanilla. Perhaps a very active bourbon cask, maybe even a virgin oak finish. Bonfire smoke and even light TCP, giving it something Laphroaig-esque. Hints of citrus peels. After a while I got a subtle lactic note (buttermilk) which always points me towards Ledaig.
Mouth: more straightforward now, with raw peat, sweet barley but also lots of briney notes and heavy iodine. Some liquorice and aniseed, as well as some (burnt) caramel notes. At this point I'm thinking they are trying to trick us into thinking we're having Laphroaig, but I find it quite narrow, maybe it's youngish.
Finish: long, intense but even more narrow and mineral, with sharp ashes, ginger and brine.
Simple but really well made. Good quality for money as well. My guess was a 12 year old Ledaig – I was too convinced of the fact that it wasn't one of the classic peaty Islay single malts (which, in a way, Staoisha isn't).
Macduff 12 yo 2008 (55,1%, Campbeltown Whisky Co 'Electric Coo series' 2020, sherry butt)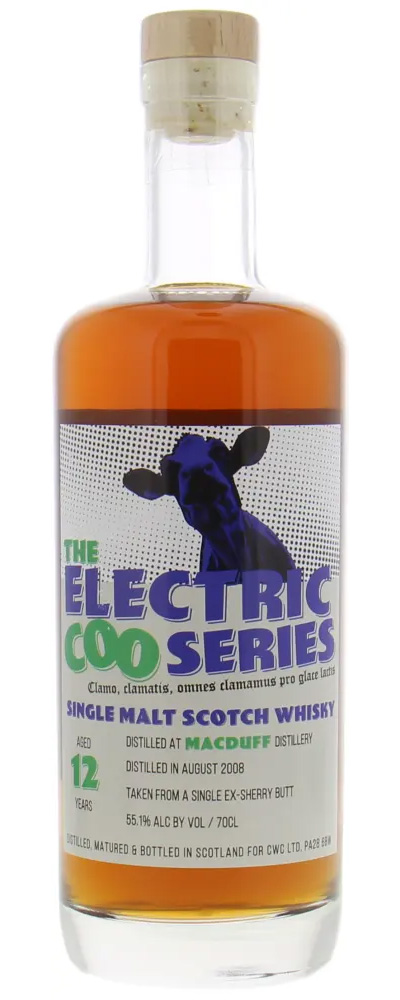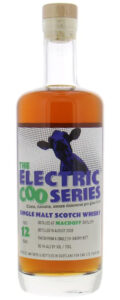 Nose: sweet berries, juicy plums and strawberry jam, light fragrant touches as well. Raisins, light toffee apples and red fruit candy. Underneath there is a thick hint of bourbonny vanilla pastry too. Reminds me of GlenAllachie in a way, but it's essentially an interchangeable single malt that has been pimped with a modern layer of sherry in a slightly rough way.
Mouth: slightly spirity and spicy at first. It's supposedly a young malt with a cereally but also boozy core, mixed with caraway and aniseed. Later the red fruits return, with the candied notes but less sherry than the nose suggested. Also orange peels, raisins and a hint of pepper.
Finish: medium long, spicy and warm.
The nose offers a lot of fruity sherry aromas, but on the palate it feels immature and restless. The sherry influence is slightly superficial and generic, and the spirity character not entirely masked. My guess was a 12 year old Macduff, I actually had this very bottle in mind but decided to fill in some details differently as I didn't trust my nose… Score: 81/100
GlenAllachie 10 yo 2010 (62,4%, OB for The Netherlands 2020, Chinquapin barrel #4557, 278 btl.)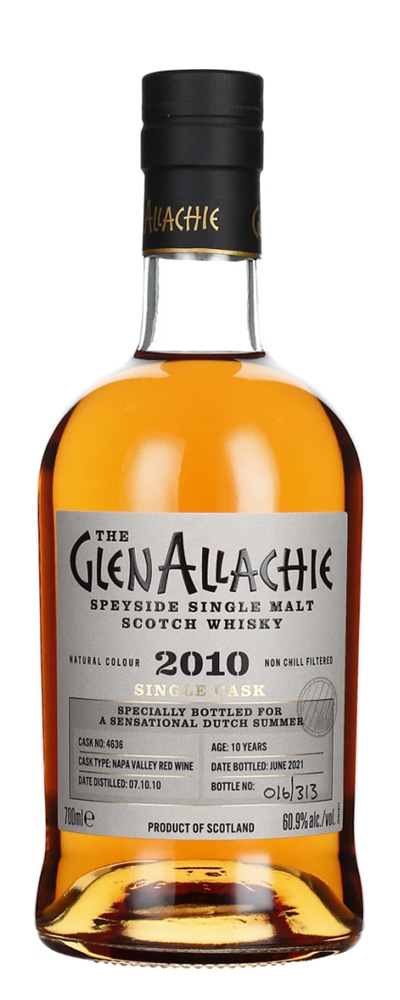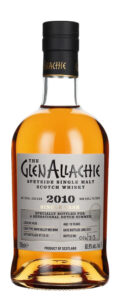 Nose: heavy vanilla, with some apple pastry, orange candy and peach syrup growing stronger over time. Hints of marzipan. A good dose of wood (new Ikea boxes), including leathery notes and varnish. Virgin oak comes to mind, overtaking any distillery character.
Mouth: really hot, rather kirsch-y, with a peppery onset followed by a wave of pastry sweetness and more of this fruit syrup. After that the wood sets in, with ginger, pepper and clove, including a wee bitter hint of over-infused tea. In the very end also a hint of coffee or dark chocolate.
Finish: long and spicy, with mostly heat and vague sweetness coming out.
Let's be honest: guessing where this was made was virtually impossible. The profile is 100% virgin oak but we're not getting any points for guessing the cask type (in fact… why not?). I was hesitating between GlenAllachie, Benriach and Glen Moray but went for the wrong one. Oh and Chinquapin doesn't really belong in the whisky world. Discuss. Score: 78/100
Springbank 17 yo 2002 'Madeira Cask' (47,8%, OB 2020, 9200 btl.)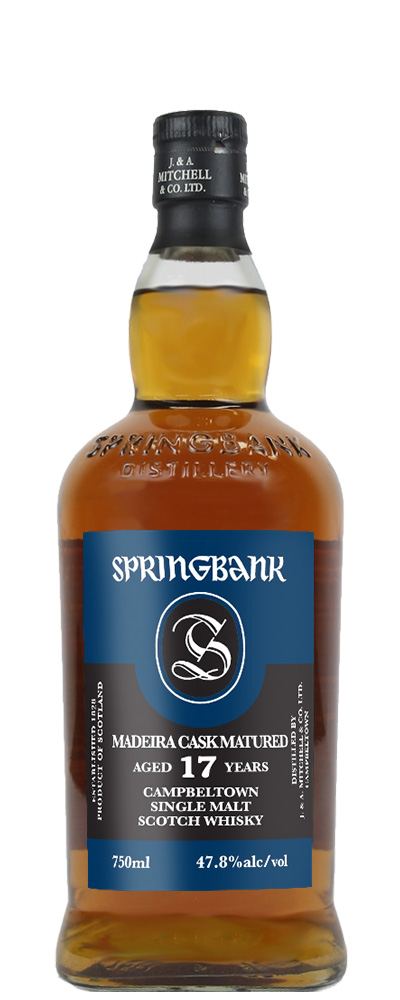 Nose: classic Springbank style. Soot and wool in the rain, with some vague apples and peaches with gravel and coal smoke. Even a slightly farmy note, goat stables à la Brora. Probably some wine casks in the mix. Also dusty malt and a fatty, buttery edge.
Mouth: good drinking strength, showing big earthy notes, soot, coastal notes and smoked lemon. Tobacco. Oily texture, with black peppercorns and salt, as well as orange peels and oriental spice.
Finish: medium long, mineral and briney. Warming smoke in the background.
A pretty unique whisky, perfect for a competition as the profile is fairly easy to recognize. I couldn't exactly recognize the funky notes as Madeira, but I still liked it a lot. See my (non-blind) tasting notes. Blind score: 88/100