Simply Whisky is Simon and Franchi, two passionate Scotsmen, whisky writers, awards judges and now also independent bottlers. Check their website for more background info.
So far they've released three whiskies, all of which we can sample today. I believe they're not meant to be high-brow drams, but rather whiskies you'd share with friends. Together this would make a nice introduction to the wide world of whisky:
Let's Dance, an 8 year old single malt Scotch
Good Times, an equally old single grain Irish whiskey
Dream Big, a 4 year old straight corn American whisky from Balcones
Let's Dance – Clynelish 8 yo 2011 (51,6%, Simply Whisky 2019, first-fill bourbon barrel #800311, 230 btl.)
Nose: very clean, with plenty of citrusy notes. Lemon sherbet, white Haribo candy and some white nectarines. Nice hints of varnish as well (not quite the same waxiness as in older examples). In the background there's a leafy / minty freshness, as well as some grain biscuits and white pepper.
Mouth: lemons, green melons, mandarin zest – rather on the green, unripe side of the fruits spectrum. Some fresh oak shavings and vanila custard. Green tea and sweet barley. All very natural and straightforward.
Finish: quite long, more waxy again, with some wood spice and more of the lemon zests.
A charming Clynelish, young but with merit. A good example of what this distillery is all about and a great whisky for a night of playing cards with friends. Sold out as far as I can tell.
Good Times – Irish Single Grain 8 yo 2011 (45,6%, Simply Whisky 2019, 157 btl.)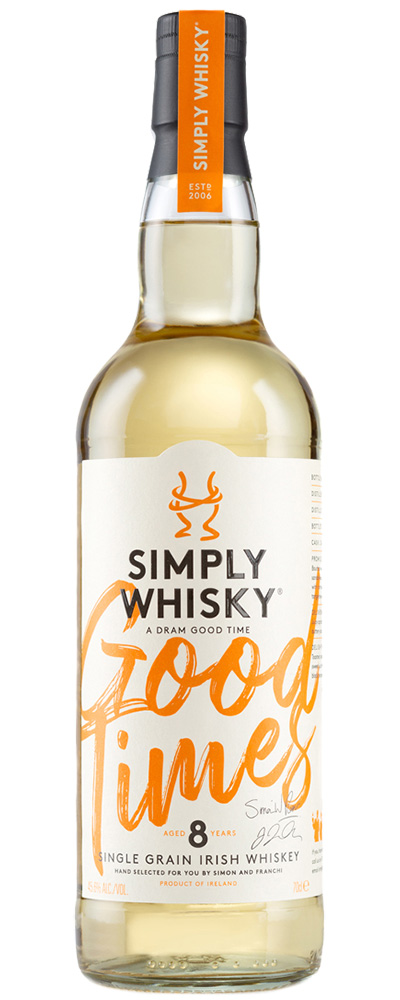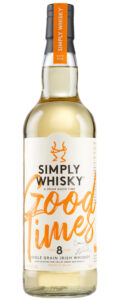 Nose: a mix of green bananas and grated coconut, with lots of grassy notes behind it, as well as some popcorn sweetness. Quite silent really, you have to dig your way into it to get some aromas.
Mouth: a really spirity, grainy profile with a sweetness that brings it closer to white rums. More popcorn, buttery oak, hints of juniper and the lightest hint of pear.
Finish: fairly neutral, with anise and a vague fruitiness.
Not really my style. It's very light and neutral and it feels like a cocktail ingredient rather than a sipping whiskey. In fact the bottlers do suggest an interesting Peach ball with this… Still available from Master of Malt.
Score: 73/100
Dream Big – Balcones straight corn 4 yo 2016 (65.7%, Simply Whisky 2020, refill bourbon barrel #2287, 162 btl.)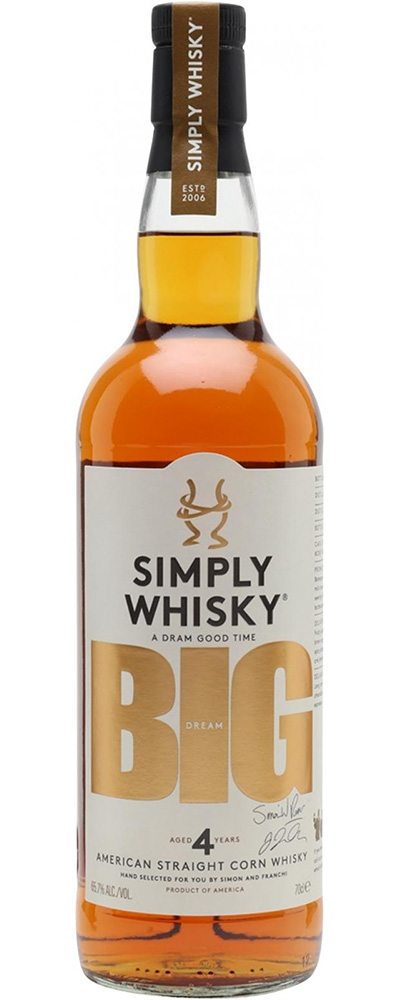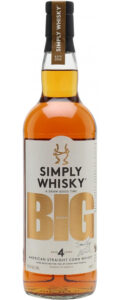 Nose: a lot of oak spice (nutmeg, cinnamon) with some hints of resin and Mesquite wood. Hints of maply syrup and Mars bars but also plenty of peppermint and herbs which lift the whole whisky up. Lemony touches and chocolate in the background. Nice!
Mouth: hot, with plenty of (tasty) wood flavour and a brown sugar sweetness. Smoky touches, black pepper and chilli, then moving to dark roast coffee and nuts. Still with this refreshing citrusy edge. Water is beneficial and brings out treacle and dark chocolate.
Finish: long, peppery, with plenty of cinnamon powder, coffee and hints of dark cocoa again.
A rather brutal powerhouse, with more wood than I can normally handle, but it can be tamed with some water. A lot to like here, but maybe not for everyone. Still available from The Whisky Exchange.
Score: 84/100