CaskAid is a non-profit bottler from Belgium: they have fun in sourcing and selecting the whiskies but all proceeds are donated to charities, like Bone4Kids (treatment of non-healing fractures in children) and Eglantier (school-replacing daycare for children with mental problems) among others. More info about their methods and projects can be found on www.caskaid.be
They were kind enough to send me a couple of samples of their recent releases, so here goes. I hope you'll visit their website, buy a couple of bottles and support their noble cause.
Glentauchers 21 yo 1997 (49,3%, Archives for CaskAid 2019, barrel #3833, 160 btl.)
Nose: a nice profile with slightly understated fruits (yellow apple, melon), hints of dusty hay and a subtle waxiness. Light mint, hints of tea leaves, whiffs of vanilla too. A nice creaminess although I've had similar expressions that were fruitier.
Mouth: still quite creamy, and slightly more fruity now. Gooseberries, apples, wee touches of lemongrass. After a while there's herbal tea, a great waxy side again, and plenty of zesty citrus.
Finish: quite long, with more green fruits, tea and zesty citrus.
As expected, Glentauchers delivers bright fruits with zesty / waxy undertones. I like this combination. Good start. Around € 135 from the CaskAid shop.
Aultmore 11 yo 2008 (55,1%, Duncan Taylor for CaskAid 2020, first-fill sherry octave #9527849-026090)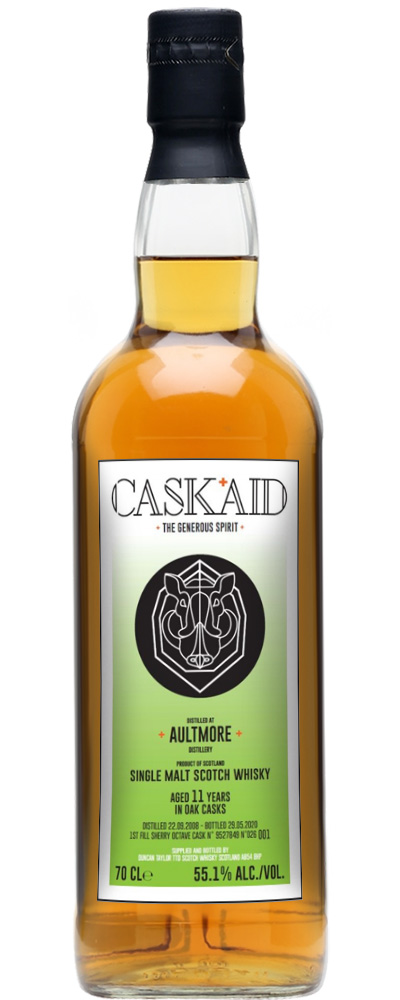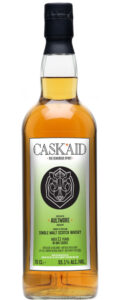 Nose: balanced sherry, with obvious nutty notes (walnuts, hazelnuts) as well as some brown sugar sweetness and orange peel. Light toasted touches, as well as some caramel. Gingerbread and light whiffs of tobacco in the background.
Mouth: sweet caramel, a lot of nuts again and crushed black peppercorns. Then some clove and a hint of bread crust. Stays close to its malty / bready core overall, with the sherry as a seasoning layer. Not entirely integrated, I'm usually not a big fan of these sherry octaves but here the result is quite tasty.
Finish: quite long, mostly on oak spice now, against the background of caramelized nuts.
To be honest I don't really understand the obsession of Duncan Taylor with octave casks, they seem so hard to match to malt whisky. That said, this one is quite enjoyable. Around € 95 from the CaskAid shop.
Score: 84/100
Highland Park 12 yo 2007 (54,7%, Duncan Taylor for CaskAid 2020, hogshead #50171248-025078)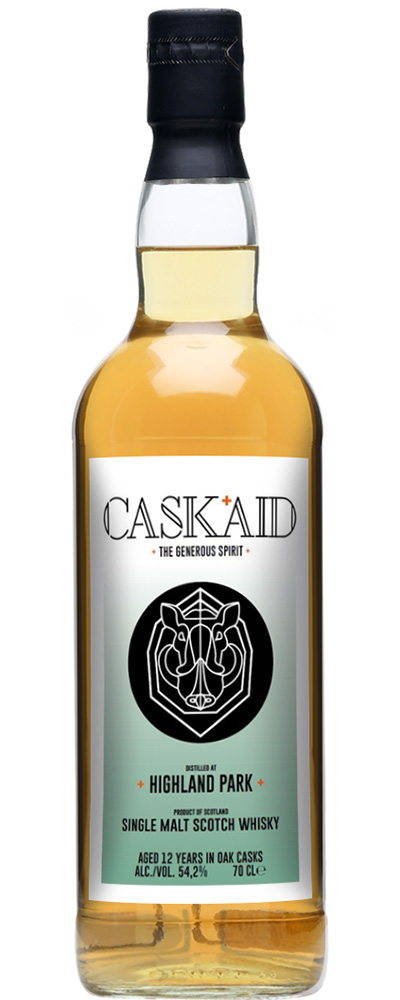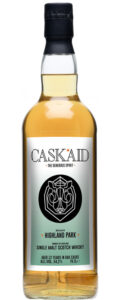 Nose: mineral notes with citrus, rather exemplary. Spirit-driven, slightly yeasty with just some waxy touches and light sweetness to give it more complexity. Fairly narrow but also faultless.
Mouth: rather tight, still close to the distillate. Sweet lemon juice, including some zests, peppery notes and a drier, chalky and slightly grassy side. Naked whisky, but well made. Only minimal amounts of peat smoke to be found here.
Finish: long, still slightly peppery, with returning waxy notes a wee salty edge.
In terms of complexity, this is not the best example from this Orkney distillery. But it's highly drinkable, and above all this bottling honours the high quality of the spirit. Around € 110 from the CaskAid shop.
Score: 87/100
Glen Scotia 13 yo 2005 (55,9%, OB for CaskAid 2019, Oloroso cask #17/413-7, 339 btl.)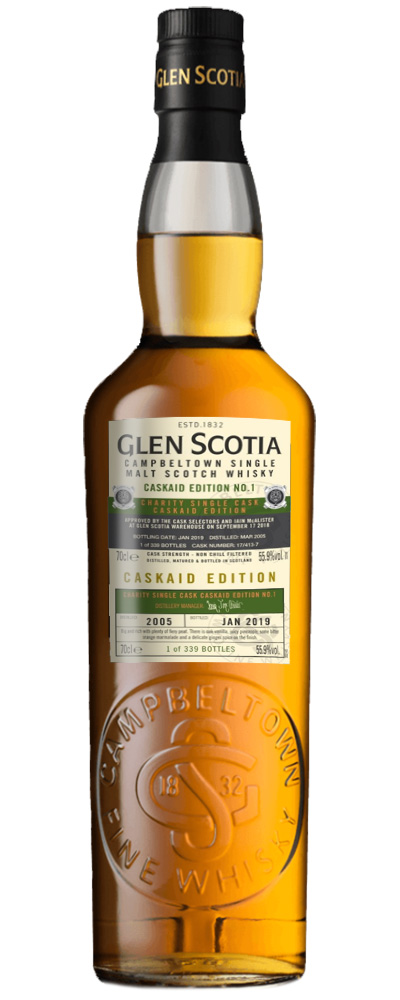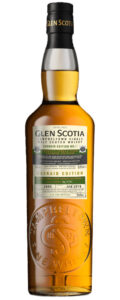 Nose: a nice mix of peaty, sooty notes and fruity sweetness. Roasted pineapple and blood orange. Dry Oloroso notes indeed. Pumpernickel in the background. Caraway seeds and a light coppery hint as well. Mint and fisherman's rope. Quite complex and quite rounded for a Glen Scotia.
Mouth: much more coastal now, more of that rope, brine and engine oil. Seville oranges and marmelade. A bit of wine tannins and herbal touches, mulching leaves, earthy notes, germoline and peat smoke. Some burnt notes too, leaving a slightly bitter mark. Quite a rollercoaster, lots of fun.
Finish: long, smoky and tarry, with mint, ginger and lingering sherry darkness.
A complex, typically funky, entertaining Glen Scotia with a nice Oloroso fingrprint. My favourite whisky in this session, recommended. Around € 125 from the CaskAid shop.
Score: 88/100
Ballechin 13 yo 2005 (56,4%, Signatory Vintage for CaskAid 2019, ex-Burgundy cask #153, 192 btl.)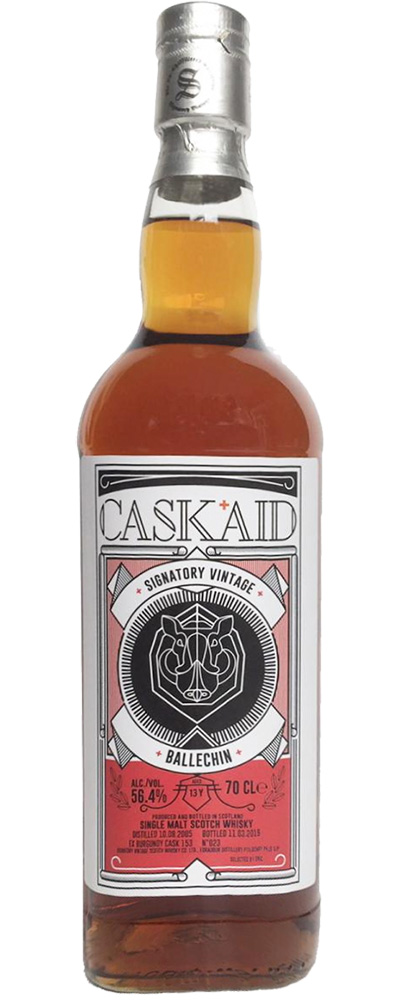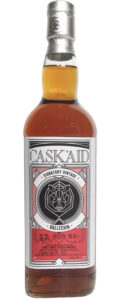 Nose: a lot of leather, cigar boxes and moist pipe tobacco, with a big sooty background. Roasted chestnuts and growing hints of red wine elements, think cherries, cassis, plums and mushrooms. Whiffs of gunpowder as well, but with this kind of sooty profile it goes by more easily.
Mouth: now it kinda goes off-limits for me. Still these sooty notes and tobacco, as well as Schwarzwalder ham, but also ginger, cloves and tannins, and these 'dirty smoky' notes againg. Faint whiffs of potpourri. Burnt sugar, hessian, walnuts, pepper. Hints of cough syrup in the end.
Finish: very long, peaty, leafy with green oak spice and heavy brewed black tea.
Ballechin is probably one of the only names that can stand Burgundy (Pinot Noir) casks. It's not really a profile that I tend to look for, but it's an interesting rollercoaster dram and I understand people like the extra richness of the wine. Just under € 100 from the CaskAid shop.
Score: 83/100