Whisky PicNic is a leading whisky, food and cocktail bar in Tainan City, Taiwan. Judging by the pictures on their website, they seem to have a nice range of single malts behind the bar (never been to Taiwan myself, sadly) and they are also venturing into exclusive bar bottlings.
I was able to try three bottlings, two of which are part of an Emblem series. A Talisker 2011 was bottled earlier this year, and a Jura 1992 just now.
Jura 29 yo 1992 (47,2%, Whisky Age Ltd for Whisky Picnic Bar 2021, bourbon barrel #836, 140 btl.)
Nose: I love this style, which has paraffin and ointments, mashed banana and dried yellow flowers. Hints of moss, pine wood, tobacco, melons and whiffs of potpourri. Something oriental as well, maybe incense or aromatic oils. Forgot to mention linseed oil and a touch of mustard.
Mouth: a curious mix of tangerines, citrus peels, waxy qualities, lots of tiny herbal notes (with a moderate bitterness) and a hint of caramel (hazelnut coffee candy). Maybe a little (blonde) tobacco, vegetal notes and cinnamon. Quite round compared to other 1992s I've had, which seemed a little sharper.
Finish: medium long, on vague fruity notes, hints of latte and warming oak.
These recent old Jura bottlings tend to go in different directions, from tense and sharp expressions to round and highly aromatic versions, always with a certain funky edge. This is more in the round, fruity part of the spectrum. Rather idiosynchratic but excellent… recommended.
Talisker 10 yo 2011 (57,6%, Hunter Laing for Whisky Picnic Bar 2021, refill hogshead, 274 btl.)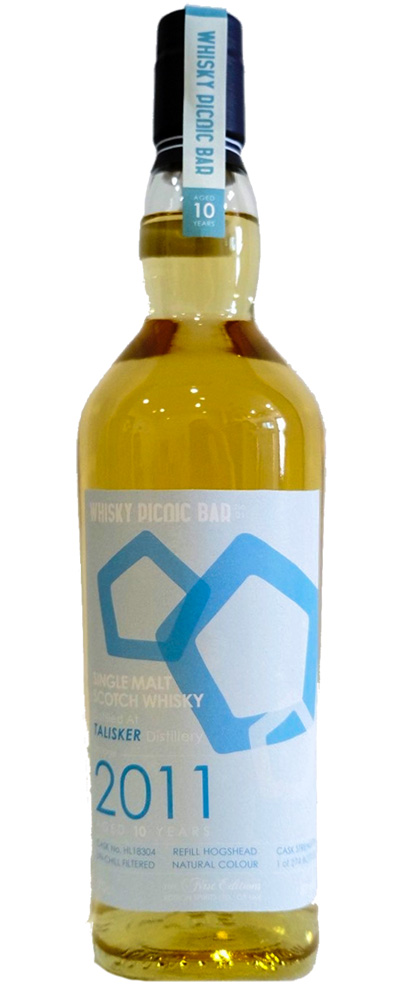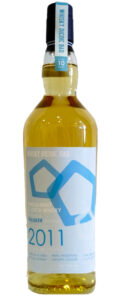 Nose: quite a feisty nose which yeast, muddy notes, as well as wet limestone, leather jackets and wet sheep. Some sharper olive brine and seaweed. Sweet pears in the background, with a layer of bonfire smoke and bacon. Medicinal touches too.
Mouth: rather relentless, but also very sweet. Sharp, sooty and ashy peat mixed with honeyed lemon juice, pear, olive brine and plenty of white pepper. Some menthol, camphor and moss, as well as a hint of Maggi towards the end.
Finish: long, saltier, on seaweed, leafy notes, coastal ashes and this lingering sweetness.
A powerful expression, full of youth still, with a sweet side that's perhaps a little too much for my taste. Plenty of character though, a true Talisker.
Score: 86/100