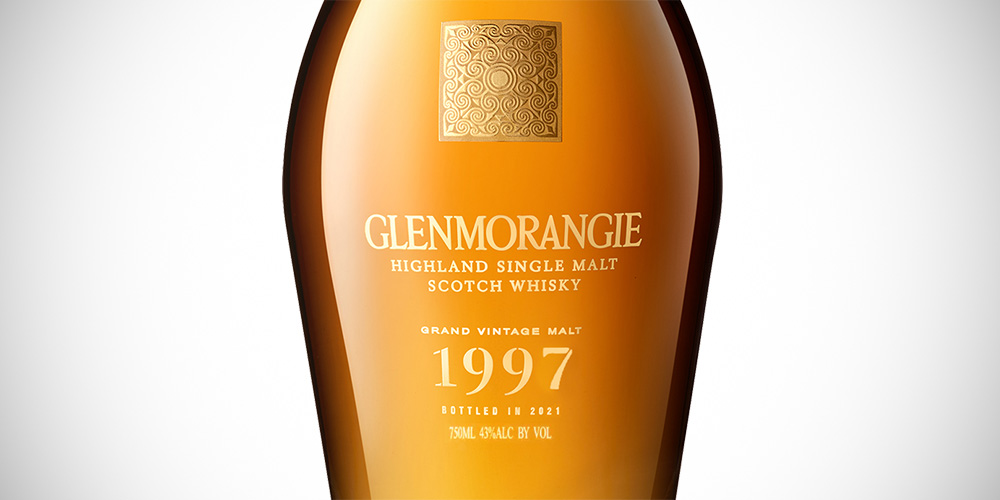 Glenmorangie Grand Vintage 1997
Coming up from Glenmorangie distillery: their Grand Vintage 1997, bottled after 23 years of maturation in Bond House No.1. There's no wood specification but based on the vivacious, floral, candied profile we assume there's a good deal of common ex-bourbon casks involved. Bottled at 43% ABV.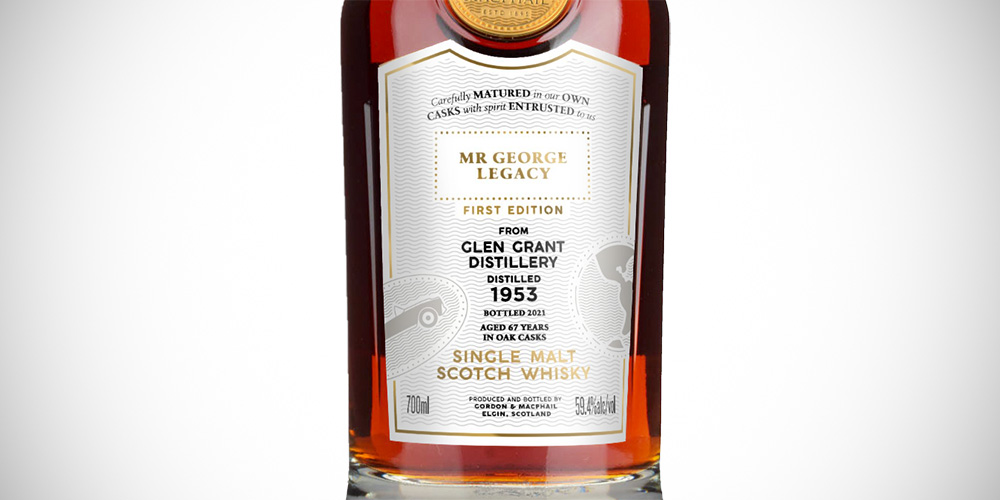 Glen Grant 1953 – Gordon & MacPhail Mr George Legacy
There's only one independent bottler that can bring a Glen Grant 1953 to the market these days: Gordon & MacPhail of course. Their latest tour de force is named Mr George Legacy, yet another tribute to George Urquhart, just like the Glen Grant 1956 'Mr George Centenary'. No less than 67 years of ageing and still it comes out at 59.4% ABV.
The interesting bit is that the label says First Edition, indicating there will be more like this in the future. Exciting.
Update: read my Glen Grant 1953 G&M 'Mr George Legacy' review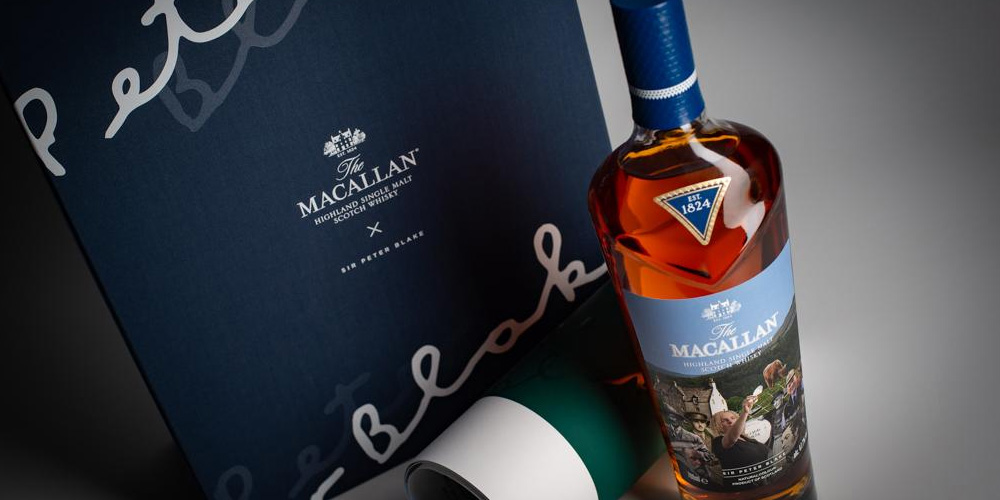 Macallan An Estate, a Community and a Distillery
After the ultra-premium collaboration with Sir Peter Blake named The Anecdotes of Ages Collection, resulting in 13 bottles with unique works of art on their label, The Macallan is also launching Macallan An Estate, a Community and a Distillery, a long name for a NAS expression that was inspired by Blake's visit to the distillery.
Compared to the other series, the amount of information here is disappointingly meager. No age statement, no information on cask types, no yield. Just a price of £ 750 / € 840 and the fact that they'll sell through an online ballot.
Also interesting
Whisky releases that may not have been widely announced but that grabbed my attention in shops recently…