Elixir Distillers just presented a new core range trilogy for its popular Elements of Islay series. The series captures the unique character of Islay whisky, in different compositions of blended malts. The new expressions replace the old Peat / Peat & Sherry / Peat Full Proof releases.
It starts with Cask Edit, a composition of refill, bourbon and sherry casks bottled at 46% ABV for drinkability and balance. Then there's also a Bourbon Cask version and Sherry Cask version, a mix of first fill and refill casks, bottled bottled at 54.5% ABV to fully showcase their personality.
Elements of Islay Cask Edit (46%, Elixir Distillers +/- 2022)
Nose: classic iodine, with raw barley and oak char. Seaweed and seashells on a beach. There's a vague fruitiness in the background, mainly on citrus and apple. Wet wool and hints of almonds as well.
Mouth: sweeter than expected now, with really nice caramelized nuts and hints of latte. Dark baked pastry. Then warm hints of petrichor come out, as well as a sharper mineral side and salty ash.
Finish: quite long, on briney notes, wood spice and a hint of acrid smoke.
This works really well as a cornerstone bottling. Everything you'd expect from Islay whisky is here (salty iodine, smoke and minerals), at a rasonable strength and offering good value for money. Keep in mind the old 50 cl bottles have now been replaced by 70 cl. Available from The Whisky Exchange and other shops like TyndrumWhisky for instance.
Elements of Islay Bourbon Cask (54,5%, Elixir Distillers +/- 2022)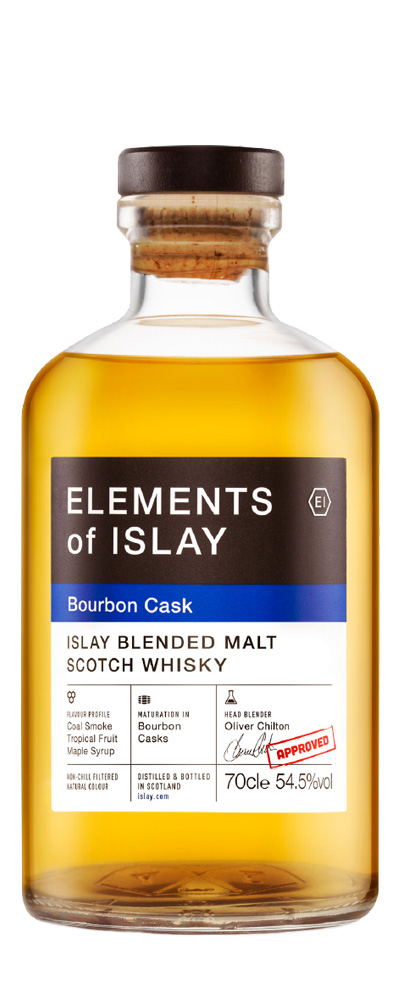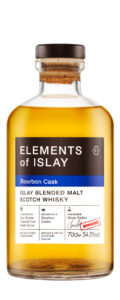 Nose: as expected, a little more vanilla and white pepper. The smoke seems cleaner than the Cask Edit, with a higher pitch and less sooty notes. Later beach sand, raw wool and a very light hint of peach and orange.
Mouth: starts on citrus and vanilla, with dark roasted coffee beans leading to a bitterness. Grapefruit zest. Then oak char and bonfire smoke. Seawater adds to the sharpness. Later some mocha appears.
Finish: the creamy vanilla returns, while keeping the oak spice and smoke.
The smoke is more intense here (Caol Ila with a dash of Laphroaig, I'd say) while the entire profile is a little more vertical and focused on wood spice and a gentle zesty bitterness. Pretty archetypal, although in terms of balance and drinkability the Cask Edit is hard to beat. Available from The Whisky Exchange and others. Score: 87/100
Elements of Islay Sherry Cask (54,5%, Elixir Distillers +/- 2022)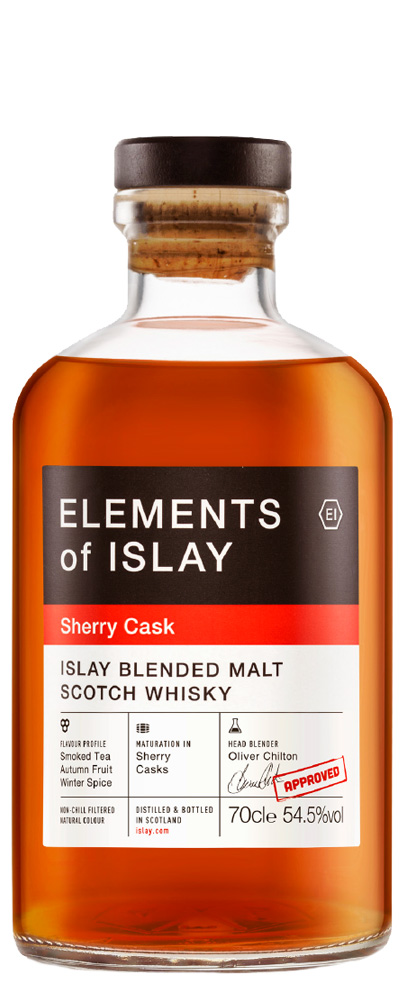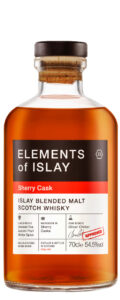 Nose: obviously more sherried, with a rather dry profile on tobacco leaves, dark chocolate and Lapsang tea. Cigar boxes and hints of black peppercorns. Quite aromatic.
Mouth: again more on the dark and dry side of the spectrum. Plenty of leafy notes, liqourice, dark chocolate and dried orange peels. A lot of sweet pepper, hints of seashells and a gingery edge. Rather sooty.
Finish: really long, with dry smoke, dark chocolate, tobacco and a hint of muscovado sugar.
A leafy style with little fruits but a lot of tobacco and wood spice. Is it winter yet? In any case the bourbon and sherry versions sit nicely on opposite sides of the spectrum – mission accomplished. Available from Master of Malt or The Whisky Exchange for instance. Score: 86/100