Time to catch up with a few cognac samples. Six different houses, including some big names like Delamain and Frapin, as well as Vallein Tercinier, an unknown house and two names that I hadn't heard of: Tribot and Conte & Filles.
Frapin 22 yo 1993 – Grande Champagne (43,2%, OB for The Whisky Exchange 2017, cognac butt, 510 btl.)
Nose: elegant and vibrant, with sultanas, stewed peaches and plenty of orange peels. Then vanilla, toffee and almond. After some time it gets spicier, with earthy nutmeg, subtle camphor and some leafy notes.
Mouth: nice cherries mixed with apricots and peaches, as well as oranges. While it doesn't have the full-on rancio brightness, there is a sweet layer of mango and pineapple cubes. Later also marzipan. Then greener hints of cardamom and pepper towards the end.
Finish: medium long, with a lingering fruity sweetness, menthol and an oaky dryness.
Perhaps a little on the sweet side, but otherwise a really good, silky and fruity cognac. This was the first cognac ever to be bottled exclusively for TWE, when they first hosted a Cognac Show and most independent whisky bottlers hadn't ventured into French territories yet. I was quite surprised to find it's still available from The Whisky Exchange (also samples).
Delamain 50 yo 1965 'Collection Apogée' – Grande Champagne (44%, OB 2020, dame jeanne #339-05, 42 btl.)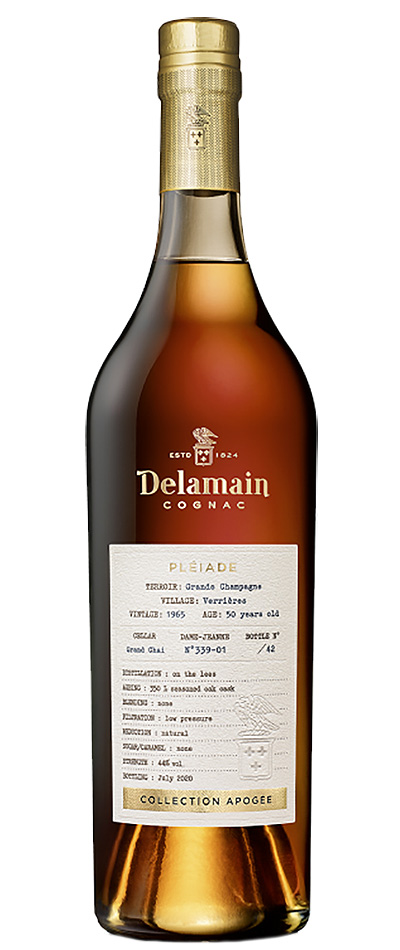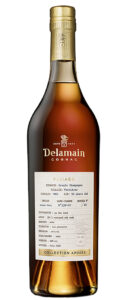 Nose: soft leathery notes and spearmint alongside marmalade and plenty of dried apricots and quinces. Very nice furniture polish, cigar leaves, walnuts and rancio. Earthy spices sits in the background, with a hint of ground coffee offering just enough darkness. Complex and beautiful.
Mouth: fresh minty notes with a burst of fruits. More quinces and apricots, then also pink grapefruit, blood oranges and damsons. Subtle hints of herbs with light tannins and heavily infused breakfast tea. Cloves and cinnamon with tobacco leaves. Increasingly savoury towards the end.
Finish: medium long, with more tea and wood spice. Now the coffee notes return.
We already had a similar Delamain 1963 some time ago. Although the age and wood are becoming a little grippy on the palate, this is certainly within limits. The aromatic richness – especially the combination of bright fruits and darker coffee – make this a special one, better than the 1963 in my opinion. Sold out but TWE is still offering samples. Score: 91/100
Conte & Filles 'L'Essentiel A12' 2010 – Petite Champagne (46,3%, Cognac-Expert 2022, cask #49, 161 btl.)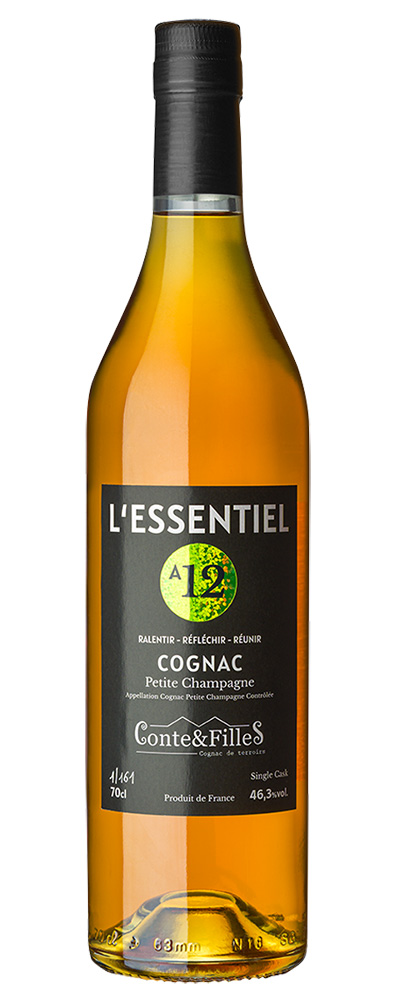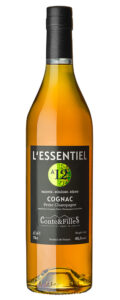 Nose: it has this metallic and dusty note that we often find in young cognac. After that it moves to pears and mirabelles, as well as green melon. Vanilla. A slightly roasted (coffee) note in the background.
Mouth: rather sweet, on fruit purée, with more pears, melons and stewed plums. A very subtle biscuity note, or fruit cake. Really creamy and fruity. Again a slightly roasted touch in the background, as well as some spicy oak, floral notes and liquorice.
Finish: reasonable length, with a lingering fruitiness, but overall a bit drier and more spirity now.
Cognac-Expert shows us a style of cognac we hadn't discovered yet. The creamy pears and melons are quite unique and while it's clearly young, the woody and spirity notes are well under control. Still available from Cognac-Expert. Score: 85/100
Vallein Tercinier 1989 – Grande Champagne (51%, OB +/- 2017)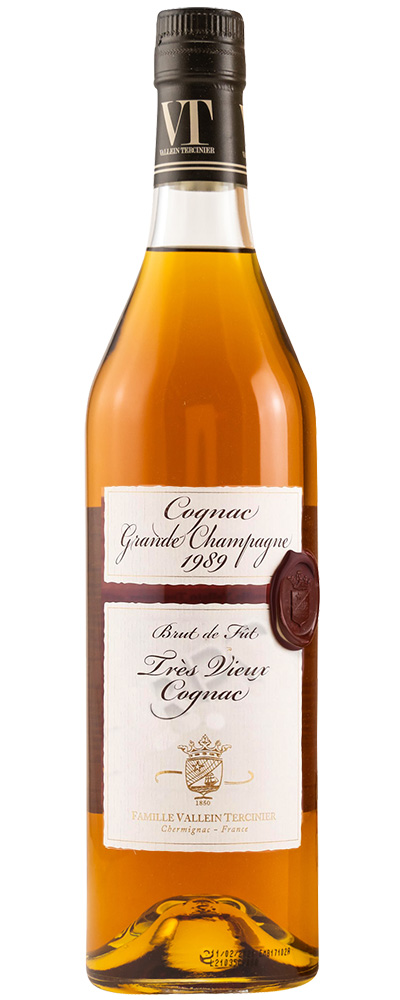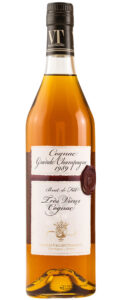 Nose: starts leathery, with some turpentine in the distance. In the background there are melons, quinces, hints of vanilla cake and mint. Faint whiffs of nuts and ginger too. It gets more honeyed after a while, but overall it's less fruity than what we're used to from this house.
Mouth: better. Bigger fruits (peaches, plums, hints of pink grapefruits) but they still can't match the peppery and woody tones. A lot of peppermint, ginger and nutmeg. Drying leather. Increasingly mentholated towards the end, with citrus peels and other bitter notes.
Finish: fairly long, but more astringent than we'd expect. Nutmeg and pepper, mostly.
We love Vallein Tercinier but this isn't their best release in my opinion. Score: 86/100
Cognac Référence 67 – Petite Champagne (57,2%, M. Wigman 'Precious Moments' 2022, 120 btl.)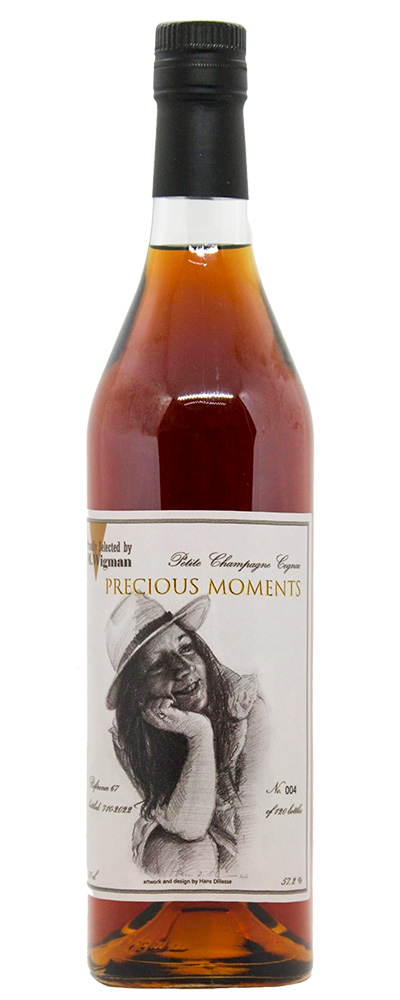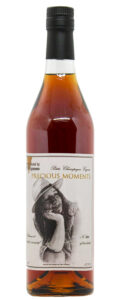 Nose: highly polished, with hints of mentholated tobacco, Timut pepper, whiffs of rosemary and eucalyptus. Nougat, herbal tea and subtle rose petals. Maybe some pink grapefruits, and jammy apricots in the background, but otherwise not extremely fruity.
Mouth: more fruits now. Hints of quinces, even a hint of strawberry. Lychee and bergamot. Then old wood, hints of tea and cinnamon. Mint filled chocolate. Peppery notes, a little ginger and drops of bitter herbs and tonic. Nice complexity.
Finish: medium length, more floral now, with more herbs and oak.
Not the fruitiest of cognacs, the asset here is complexity, for sure. Lots of tiny notes in different directions. Definitely one for whisky lovers, rather than true cognacheads. Still available from Dutch Whisky Connection. Score: 89/100
Famille Tribot N°80 – Grande Champagne (65%, Swell de Spirits 2023, 350 btl.)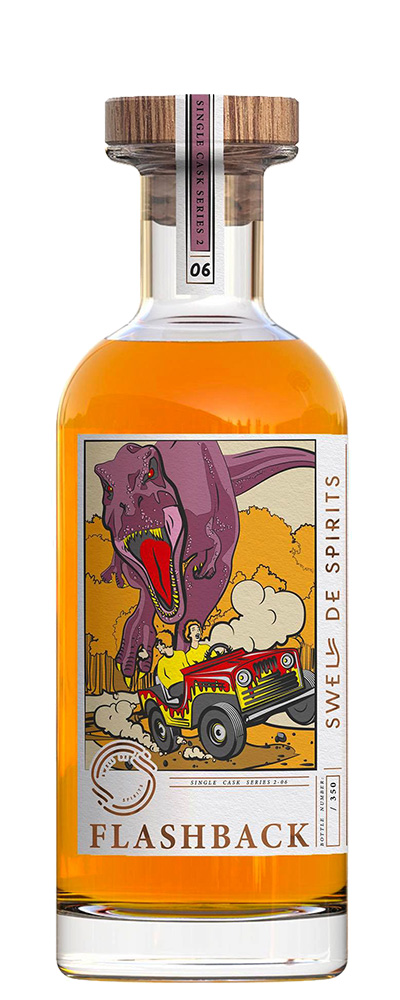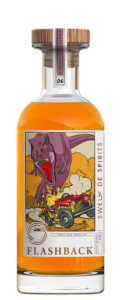 Nose: starts on honeyed notes and apricots, as well as peonies. Whiffs of calvados. There's a firm side to it, with leather, vaporub and menthol. Some leafy notes underneath. With water these autumnal notes are highlighted, but also quinces. It always stays a little herbal though.
Mouth: massive strength. Almost pungent, with a woody note and lots of peppermints. Water is required to make it palatable, but I don't think it swims too well. Leafy notes, some tobacco, with fruits very much in the background. The herbal and resinous side keeps getting the upper hand.
Finish: medium length, very minty with a sweetness but also this drying resinous side.
It's not often that you have to play around with water to get a cognac right. It's simply too strong neat, and I couldn't find the right strength to make it shine. This one didn't really work for me, but I understand there will be two versions, one at full strength and one at 56% ABV, which will be the better option in my opinion. It will be launched in January. Score: 84/100