We've become fans of JL Pasquet and we happen to have three new samples on our desk. One official release in the Trésors de Famille series and two independent releases selected by the Wu Dram Clan and Grape of the Art.
Cognac JL Pasquet Lot 58 – Grande Champagne (43,1%, OB for Wu Dram Clan 2022, 256 btl.)
Nose: very aromatic considering the modest ABV. Plenty of orange juice and apple peelings, with some exotic hints of lychee, mango and pineapple. Then hints of floral honey, evolving towards herbal tea and freshly cut rosemary. Excellent.
Mouth: quite resinous and woody now. Cardamom, mint leaves and crushed grape pips. A faint metallic sensation too. Then some juniper berries, eucalyptus and grassy notes. There's still a fruity side but hidden below the woody influence.
Finish: long and fairly dry, still showing a lot of resinous notes, a little pinewood and toasted oak.
I've had better cognacs from Wu Dram Clan and Pasquet. It's easy to fall in love with on the nose, but I think the resinous dryness on the palate is too loud. Still a few bottles available in German stores.
The next cognac also comes from Jean-Luc Pasquet. It is the new Trésors de Famille release named Le Cognac de Claude. The spirit comes from the town of Jougac.
JL Pasquet Lot 64 'Le Cognac de Claude' – Grande Champagne (47,4%, OB 2022, 42 btl.)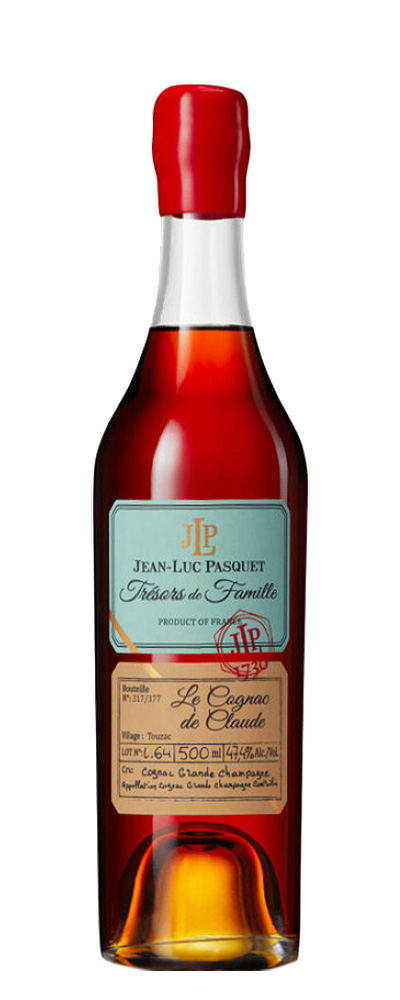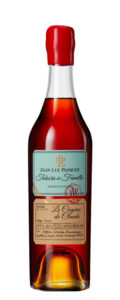 Nose: seductive apricot jam and peaches on syrup, with orange blossoms and dried rose petals. Then yellow raisins, bergamots and ripe mango. Hints of butter pastry, light minty notes and orange peels. Jasmine green tea as well. After a while a caramel theme appears. Lovely.
Mouth: again quite resinous and tannic, like heavily infused fruit tea with a hint of cigar boxes. Luckily the fruitiness bursts out of the glass too. Beautiful vine peaches, passion fruits and juicy plums, alongside orange peels. Rose petals and cedar wood. Hints of old Sauternes.
Finish: medium long, with a drying, leathery edge, clove and fruit tea.
Quite expansive and seductive, this one, rising above the Lot 58 in my opinion. A superb nose, no doubt. Yet there's always this tight woody edge that reminds you of its high age. Still available from different retailers. Score: 90/100
The last one for today is another Grande Champagne, this time a Lot 79 bottled for Grape of the Art.
JL Pasquet Lot 79 – Grande Champagne (52,3%, OB 2022, 273 btl.)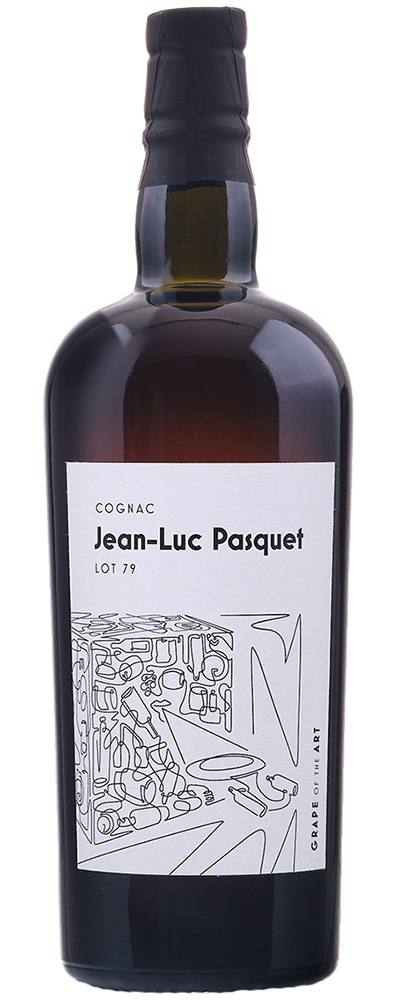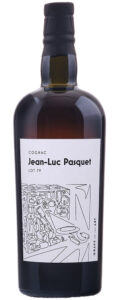 Nose: hints of copper at first, followed by beeswax and honey, as well as some raisins, stewed apples and apricots. Then hints of candied ginger and cinnamon, as well as light tobacco leaves. Subtle wood polish at the top.
Mouth: that wood polish is taken further, with a distinctive oiliness instead of the burst of fruits. It doesn't have the leathery side of the others. Mirabelles, plums, raisins and maybe a hint of candied pineapple cubes. Apricots and honey too. Quite jammy even though the liquorice notes and light pepper shine through.
Finish: quite long, on oranges, resins and walnuts.
This is less complex and less fruity than the others. On the other hand the punch and sweetness somehow mask the wood better. Good selection work. Sold out from GotA but Malternative still has stock. Score: 89/100