On our tasting table today there are three Glenrothes expressions, all from the 1997 and 1998 vintage. In my mind this vintage is mostly linked to heavy sherry casks (like these or this one), but in this case we're trying much lighter expressions from (supposedly refill) hogsheads. The bottlers on duty today are Dramcatcher, Animal Spirits (via The Whisky Agency) and Maltbarn.
Glenrothes 23 yo 1997 (51,3%, DramCatcher 2021, hogshead #715773, 30 btl.)
Nose: very natural, with a malty core, vanilla cream and a stewed fruit cocktail. Peaches, apples, tangerines and hints of yellow plums. Light hints of cake dough and almond cookies. Then also subtle chalky notes in the background. Some floral honey too. Nice and bright.
Mouth: still a fruity core, with warm orchard fruits mixed with a slightly greener, zesty citrus side. Subtle chalk again, as well as some white pepper and grassy, herbal notes. Then oranges and grapefruits, liquorice and lots of natural barley notes.
Finish: quite long, with floral notes, oak spice (anise) and lots of lemon zest. Late vanilla cake.
Fresh and fruity Glenrothes, much brighter than the house style of the distillery. A good catch indeed. Still available from Dramcatcher.
Glenrothes 23 yo 1997 (52,1%, The Whisky Agency for Animal Spirits 2021, hogshead, 72 btl.)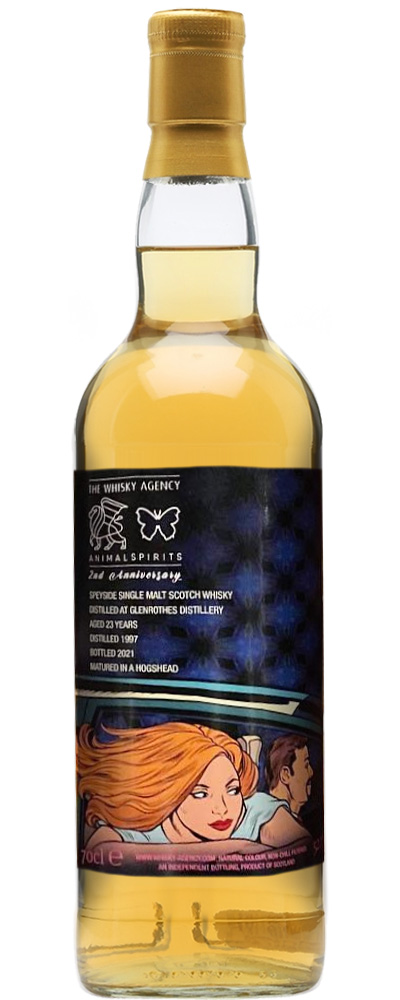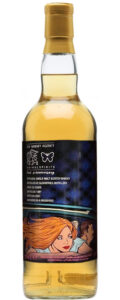 Nose: a similar natural style, albeit with more vanilla cream, shortbread and cake. Grapes and apples. Round, almost waxy notes. Then waffle dough and marzipan. Just some dried wildflowers. Slightly rounder than the Dramcatcher cask – very seductive.
Mouth: pretty fruity spirit again, in a fairly inactive cask. That means gooseberries, oranges and many lemons, with assorted wine gums, mixed with lightly peppery oak. Hints of liquorice and aniseed. Fresh bready notes, vanilla, blossomy notes and lemon zest as well.
Finish: medium long, still quite fruity, with lingering floral notes and gentle oak spice.
Equally fresh. Just a natural Speyside style in line with neighbours like Glen Grant. Probably sold out, but you'd better check with Animal Spirits. Score: 88/100
Glenrothes 23 yo 1998 (52,2%, Maltbarn 2022, sherry cask, 47 btl.)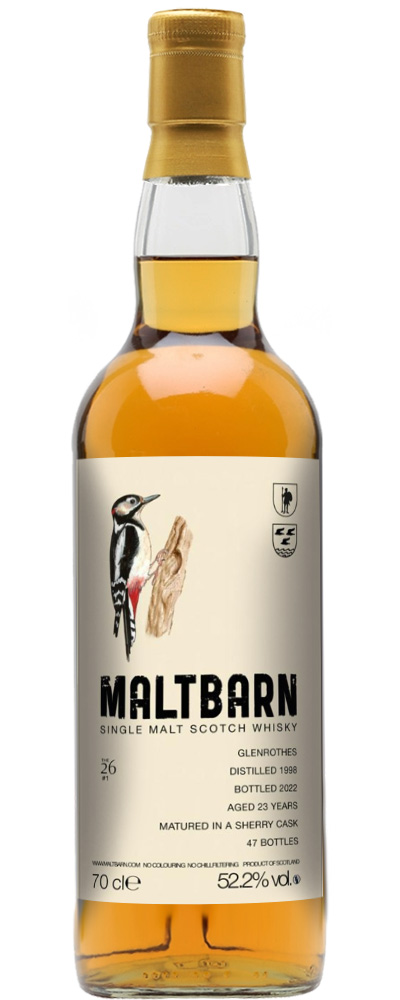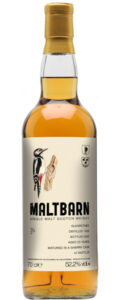 Nose: very different. This opens in a rather solventy way, with truckloads of oil paint, shoe polish and varnish, as well as some new leather. It's like you're entering a room with a freshly polished floor. Subtle menthol. Then there's also vanilla and some ripe apricot, but the varnished notes are certainly in the lead.
Mouth: as expected, these varnished notes now make it rather wood-driven. Not overly tannic, mind you, just a lot of varnish again. A few drops of cognac and American whiskey in there as well? Some peaches, mirabelles and sour berries. Then a lot of mint leaves and herbal teas.
Finish: long, but now we find some tannins after all. There's still a certain cognac-like influence to it.
Such an uncommon whisky! It's wood-driven, but I personally like these solventy hints of turpentine and oak polish. This won't be for everyone though, simply because there's not much else to balance it out. Applause for the selection though. Score: 87/100