This rum session got a little out of hand: nine expressions from different bottlers. In fact there are so many samples left on our desk that we will probably do another rum session soon.
Now we start with really old Enmore and Uitvlugt, all really excellent. Then Penny Blue (a brand we hadn't tried before) bottled for Kirsch and Caroni in the Rum Sponge series. We also have two WP expressions, including the new one from The Whisky Jury, and a Foursquare from the Thompson Brothers.
Enmore 31 yo 1991 (48,4%, Precious Liquors for Whisky Paris 2022, 158 btl.)
Nose: lovely. It starts on humidors and tobacco leaves, with fresh putty and hints of teak oil. Then nice greasy notes and old coins. Whiffs of diesel. Orange peels and eucalyptus leaves. Also dates and dark chocolate in the background. Hints of incense, dried herbs and tar as well. Very complex and very attractive.
Mouth: wow, very extractive. A mix of tannins, bitter fruit peels, pipe juice and a lot of liquorice. Fermented notes underneath, as well as walnut skins and very strong coffee. Mint, black olives, Pu-Erh and burnt nuts. Still a very tarry profile with iodine and latex. A good dash of Fernet-Branca as well. Wicked.
Finish: very long, on pine wood, bitter herbal extracts, espresso and petrol.
I love this, but more of a 'blow-me-away' experience than something I would choose as a relaxation dram. It is really woody and slightly dirty, but it also finds a perfect sweet spot within the limits of enjoyment… or pain.
Enmore 29 yo 1991 (58,4%, Rum Sponge 2022, first fill barrel, 244 btl.)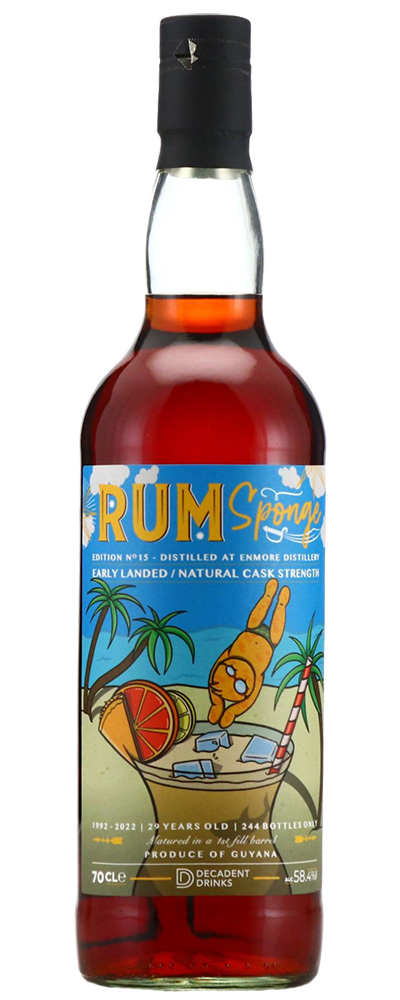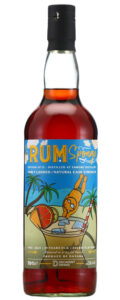 Nose: cedar wood and pencil shavings, with moist tobacco leaves and hints of sour cherries, blood oranges and plums. Black tea, muscovado sugar, mixed Italian herbs and caraway seeds. A little plasticine and balsa wood in the background. In line with the Enmore 1991 that started this session, but I expect it to be less extreme now.
Mouth: not entirely true. Still very powerful and very woody. Artichokes, liquorice and tar, with salty tapenade and plenty of walnuts. Pine needles and dried herbs. Plums, coffee and cloves. Black peppercorns and peppermint. Then back to grapefruits. Something of burnt plastics too.
Finish: long, minty and herbal, with a heavy woody side and cold coffee.
I'm sure some would find these Enmore 1991s over the top, but I'm impressed. It's a rollercoaster of dark flavours. I prefer the one from Precious Liquors but this is also excellent. Score: 90/100
Uitvlugt 30 yo 1991 'Dream Catcher' (56%, Jack Tar 'Illusion series' 2022, cask #3)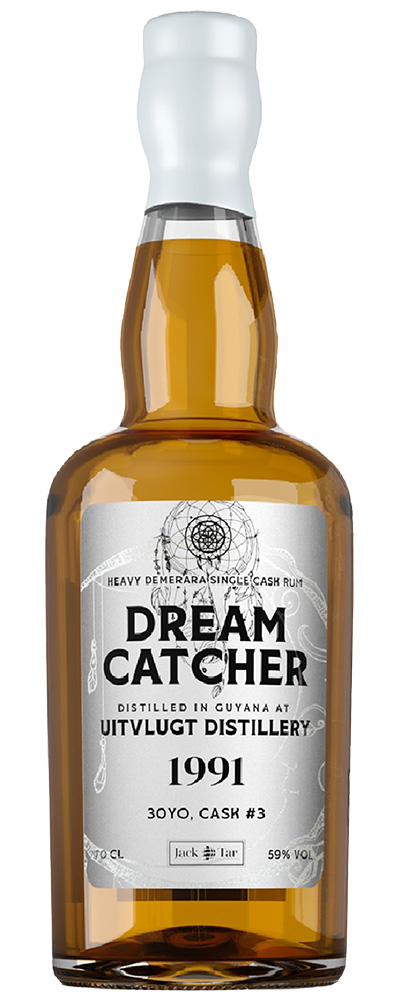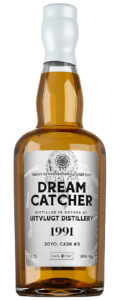 Nose: clean, with vague hints of pear, lemon balm and anchovies. Then a dusty note and vegetal hints. Dried herbs. Old grease. Hints of wet newspaper and a subtle touch of rubber. Light white pepper.
Mouth: still a dusty profile, with an austere start on pepper, camphor and petrol. Then varnished notes and olive brine until it suddenly switches towards mocha and caramelized nuts, with a hint of brown sugar. There's a leafy, mulchy side and subtle lemon in the end.
Finish: long, slightly woodier, with brine and dried herbs.
A rather subtle, but intruiging nose. On the palate it's mostly the two-faced profile that impresses. A very complex rum, high class. Score: 90/100
Penny Blue 2009 (55%, OB for Kirsch Import 2022, whisky cask #203, 132 btl.)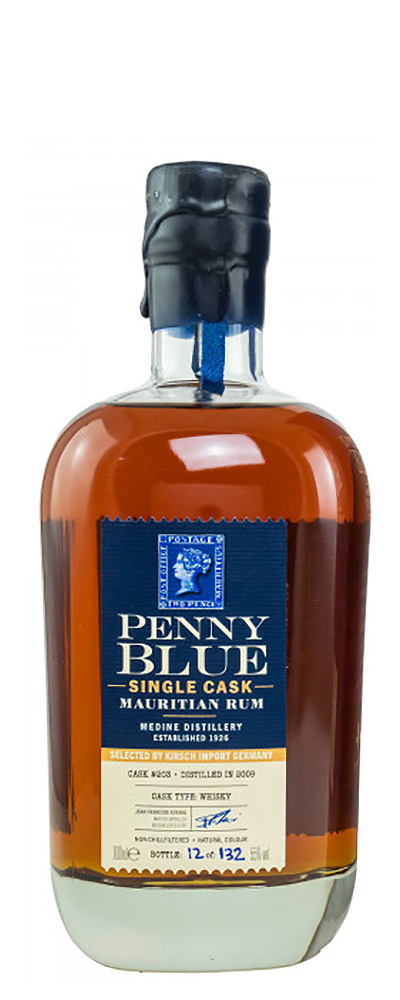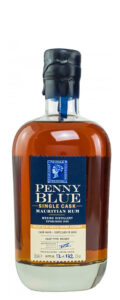 Nose: quite leathery, with hints of citrus peels and oak spice like nutmeg and pepper. There's a creamy hint of toffee in the background, as well as a hint of vanilla and a vague fruity note which struggles to come out. Slightly indecisive.
Mouth: round and easy-going, with a fair balance of sweetness and spiciness. It's marked by the wood, showing a combination of coconut, pineapple, vanilla and brown sugar. Getting close to a grain whisky at some point, including a slightly sharp edge. Leathery notes and liquorice towards the end.
Finish: medium, full of wood spice, mainly ginger and nutmeg. A lingering sweetness too.
This is a reasonably rich and sweet rum, but I find it quite heavy on the wood spice. Not bad, but more commercial than the rest of this session and I'm not sure the whisky cask is a real asset here. Score: 82/100
Penny Blue 2011 (55%, OB for Kirsch Import 2022, sherry cask #238, 216 btl.)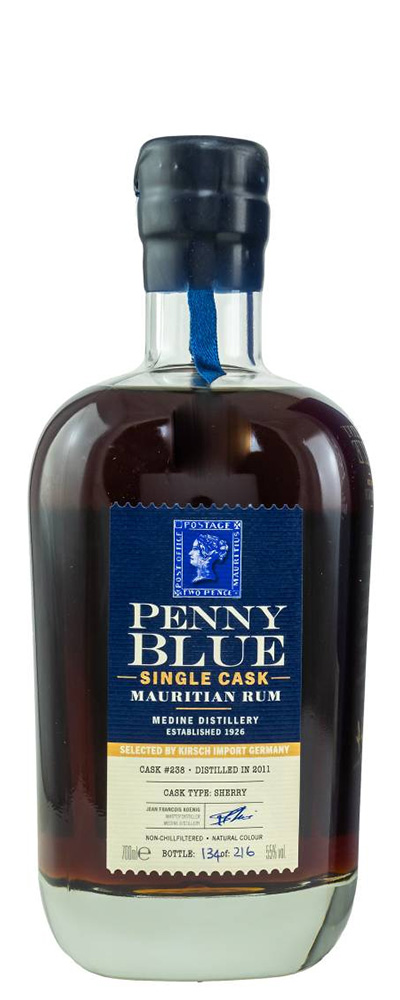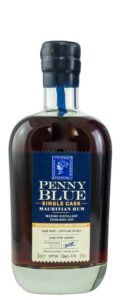 Nose: rich, clean and rather fruity sherry. Blackberries, plums, black cherries and bags of raisins. Dried coconut flakes and almond paste. Then drier notes of tobacco leaves, pencil shavings and cedar wood. Harder to recognize the rum underneath, but it works.
Mouth: a similar hint of grain whisky is noticeable. Vanilla pastry, sweet leather, brown sugar and coconut cream. Molasses to the fore. Still some blackberries and cherries, as well as some figs, but the balance between the rum and the cask is better now. Sweet coffee. Hints of charred oak and light tannins too.
Finish: medium, with a bit of dry wood. Given the innate caramel character that's not a problem at all.
A nicer effort, with bonus points for the rich sherry influence. Still I find it a little pressure-cooked and maybe less authentic. As an after dinner rum around Christmas, this will definitely work. Score: 85/100
Foursquare MBFS 16 yo 2005 (57%, Thompson Bros 2022, refill barrel, 287 btl.)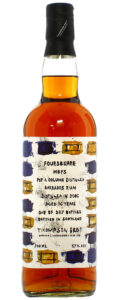 Nose: starts nicely varnished, with hints of sawdust, dried coconut and bourbonny vanilla. Lime zest, a touch of ginger. Oranges. Underneath there's also a metallic note and a subtle earthy side, but this has a very low level of esters and funk.
Mouth: bags of oranges, more bourbonny vanilla and warm leather, nougat and cane syrup. Hints of orange liqueur and plums, with ginger biscuits and caramel notes. Toasted wood and soft tobacco towards the end. Quite accessible, reminding us of official single blends.
Finish: medium long and rather rounded, still on oranges and ginger. Citrusy wood.
Much rounder than you'd expect from Foursquare, slightly more commercial perhaps, whatever rocks your boat. In any case a good example of the combined pot still + column still style. Score: 86/100
WP 14 yo 2007 (59,1%, The Whisky Jury 2022, refill barrel #29, 271 btl.)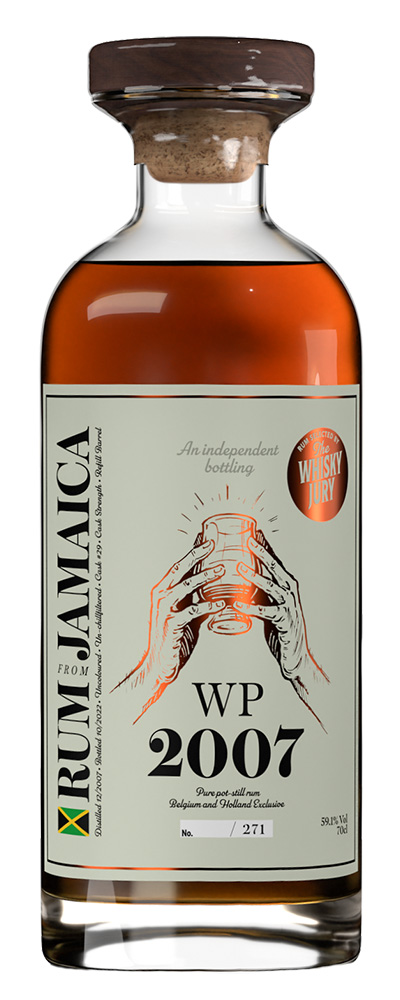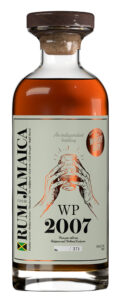 Nose: quite intense, with an interesting combination of roundness and funk. A lot of vanilla, pineapple candy, mashed bananas and creamy coconut. Then the bananas evolve to fermenting notes, with overtones of anchovies and brine. Also black olives and melissa.
Mouth: very briney and a little wood-forward, with cinnamon and ginger alongside green olive and a hint of bitter cough medicine. Hints of cocoa and coffee dreg. Heavy liquorice, earthy Pu-Erh and leafy notes.
Finish: long and warming, gaining a little sweetness again, but still salty notes too.
The nose is really magnificent: rich and tense at the same time, . On the palate it becomes a little sharp and briney, bringing down the drinkability a little in my opinion. Out now, but exclusive to Belgium and The Netherlands. Score: 88/100
WP 16 yo 2006 (59,3%, The Colours of Rum 2022, refill barrel #11, 214 btl.)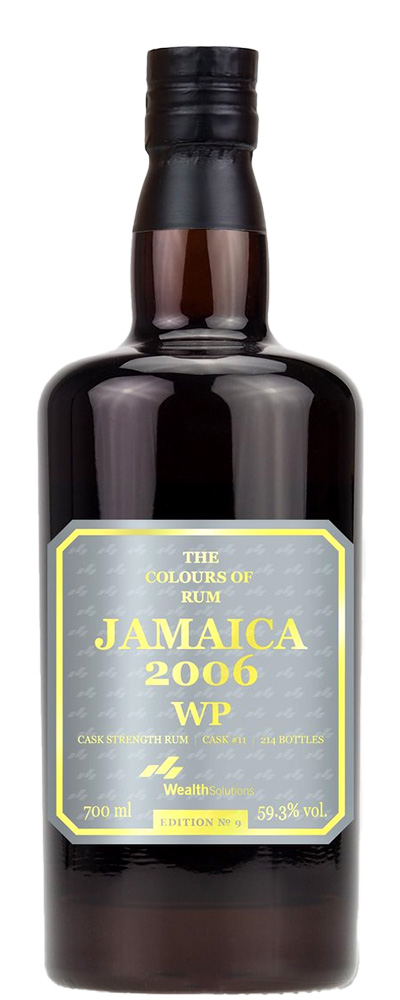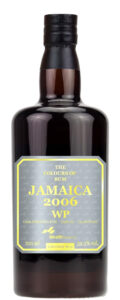 Nose: much cleaner and closer to the spirit. Green bananas, pineapples and unripe pears in a rather heady way, almost floral. Seawater, petrol and fresh paint. Then whiffs of green olives and grasses. Pure and somehow really elegant.
Mouth: strong and compact now. Very citrusy, quickly mixing with saline notes and olives. Then liquorice, peppermint and more green bananas. A faint hint of turpentine. Hints of white Orujo from Galicia, albeit with a tarry edge.
Finish: long and spirity. Unadultered eau-de-vie, really. Some olives and aniseed in the end.
A briney and herbal profile again, this time in a crystal-cut form, almost entirely aged on the continent. Perhaps a little simple but very good. Available from Master of Malt, among others. Score: 88/100
Caroni 24 yo 1998 (60,2%, Rum Sponge 2022, first fill barrel, 242 btl.)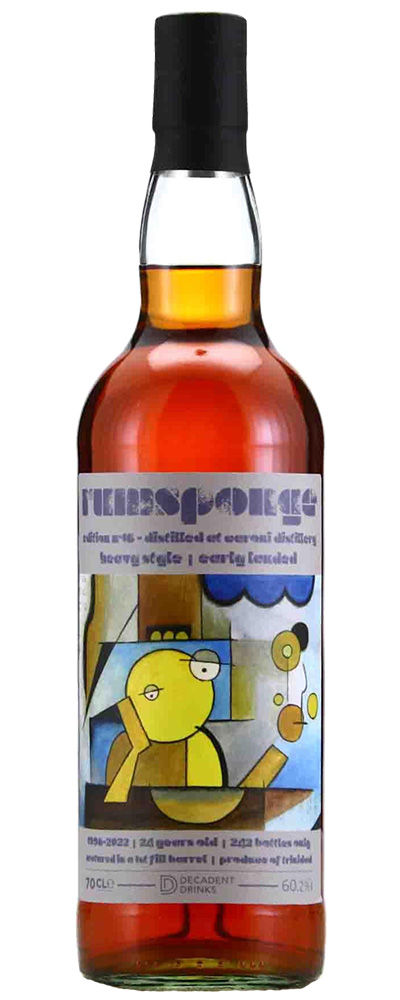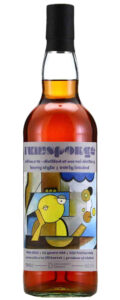 Nose: there's a typical dirty Caroni side (tyres, polished brass, mechanics workshop) but the fruity side is more impressive this time. Blood oranges, bananas and papaya, later even hints of strawberries. Then honey and caramel. Drops of Bénédictine and hints of black peppercorns.
Mouth: more classic now, on tarry and medicinal notes. Lamp oil. Black olives and black pepper. Then this berry note (blackcurrant syrup?) comes out again, with milder latte. Leathery notes, thyme and liquorice in the end.
Finish: long, on petrol, bittersweet herbs, peppermint and sweet caramel.
This has all the expected Caroni notes but also a nice, dark fruitiness that you rarely get like this. Slightly different but really good. Sold out from Decadent Drinks. Score: 89/100