We're having a rum session again, focusing on the Colours of Rum, the rum project from Wealth Solutions.
They tend to release big batches with all kinds of distilleries from different countries at once. Here's what we'll do: we'll have three pairs. Two Uitvlugt rums (Guyana), two Hampden rums (Jamaica) and two Foursquare rums (Barbados).
Uitvlugt 31 yo 1990 (48,4%, The Colours of Rum 2022, Edition n°4, ex-rum cask #18, 161 btl.)
Nose: dusty wood, clay and light vegetal notes. Burnt thyme and caraway seeds. Then slightly more funky notes of plasticine, gasoline and freshly painted metal. A citrusy note underneath. Moist autumn leaves too. It's a fairly elegant profile, with the funky side perfectly rounded off.
Mouth: now more powerful than I expected. I'm getting black olives, sweet lemons, subtle brine, bitter almonds and ginger cake. Liquorice and tar as well, with a dose of nutmeg and pepper growing stronger, but again it's not as edgy as it sounds. Later on citrusy notes and suble stewed orchard fruits make it rounder.
Finish: medium long, mild and oily, with salted fruits, bitter almond and a steely edge.
A very classy Uitvlugt, in a highly developed dry style. There are a few uncommon touches, adding complexity. Really good. Still available from Colours of Rum or Master of Malt for instance.
Uitvlugt 32 yo 1989 (64,1%, The Colours of Rum 2022, Edition n°3, ex-whisky cask #18, 222 btl.)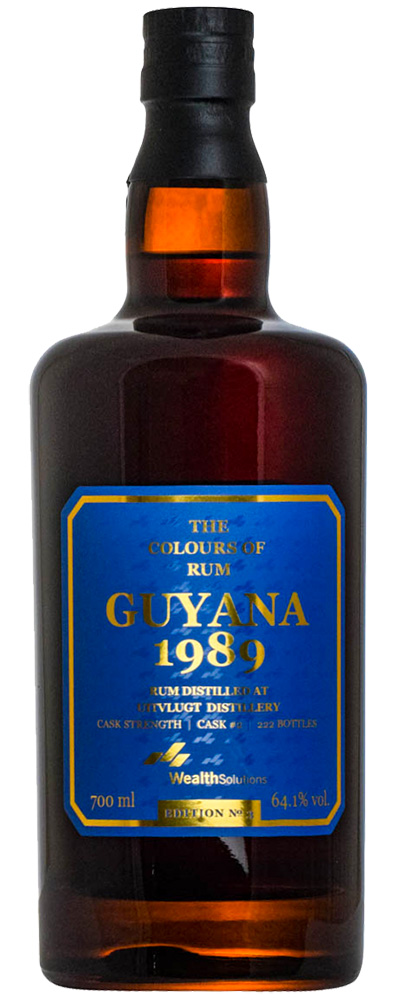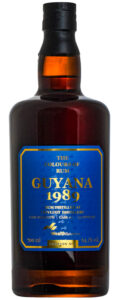 Nose: deeper and richer. Burnt caramel stands out, followed by sweet pineapple, classic oil paint and old varnish. Petroly caramel. Fresh Granny Smith but also chocolate and tapenade. Hints of tobacco as well.
Mouth: same combination of brighter notes (lemons, green fruits) with caramel, firmly salty liquorice and tarry notes. Strong and definitely more rustic than the 1990. Resins and bitter herbal notes after a while. Then some ground coffee and charred wood. Even a hint of antiseptics. Just flashes of barbecued pineapple in the background.
Finish: long, on tarry notes, liquorice, saline notes and herbal bitters.
Quite a heavy style Uitvlugt, very rich but with a dose of astringency as well. Really good but a kind of 'hammer' spirit. It makes me appreciate the well-dosed balance of the 1990 even more. Available from Colours of Rum or The Whisky Barrel among others. Score: 89/100
HD 29 yo 1992 (58,1%, The Colours of Rum 2022, Edition n°5, ex-rum cask #9, 250 btl.)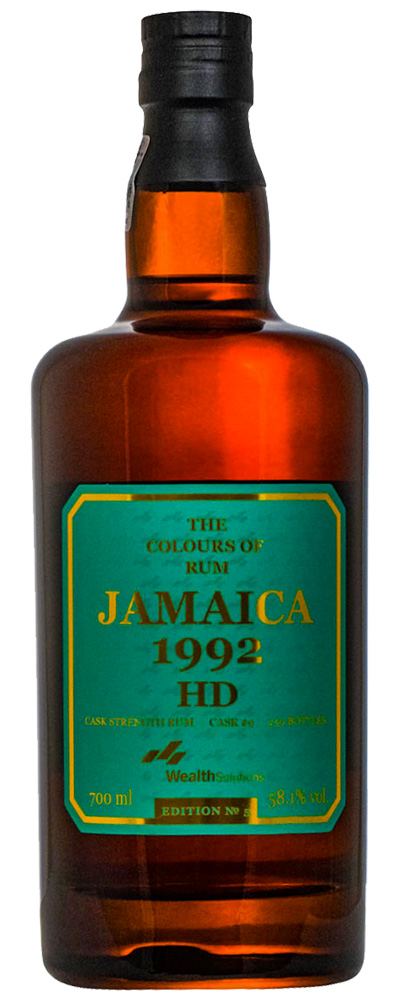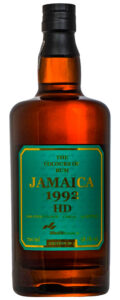 Nose: those lovely overripe fruits at first. Fermenting pineapple and banana, with spiced orange, green sugarcane as well as some gummy bears, vanilla and nail polish remover. Minty freshness. Thai basil leaves. Hints of cod liver oil and herbal tea. Excellent.
Mouth: the banana / pineapple combo is still there, but the hints of salted liquorice, tar and black olives are bigger. Then some mango, leathery dryness and thyme. A faint hint of rubber. Anchovies and resinous notes in the end.
Finish: long and drying, with salty notes, olives and liquorice.
Spectacular Hampden, with lots of salty notes, funky fruits and sheer power. A funk phenomenon. Only from Master of Malt as far as I can tell. Score: 92/100
HD 29 yo 1992 (58,2%, The Colours of Rum 2022, Edition n°4, ex-rum cask #6, 251 btl.)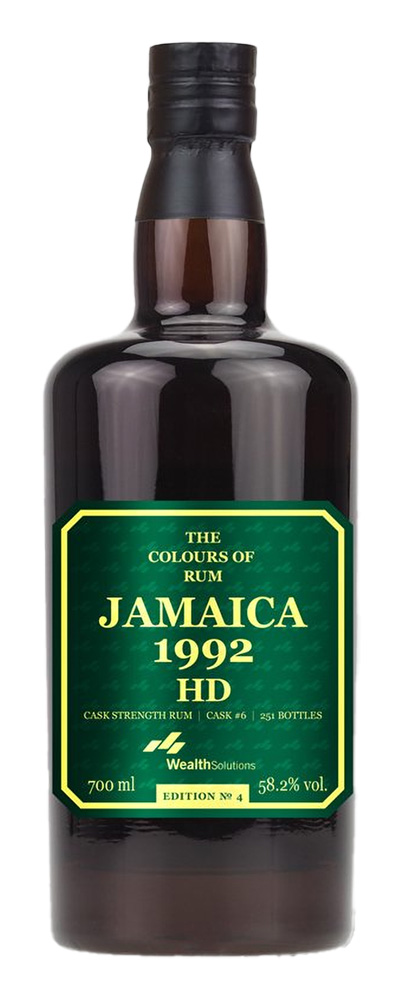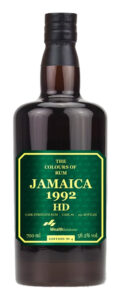 Nose: somewhat rounder and warmer, with more vanilla up front. Less fruity notes perhaps, with a slight bias towards banana now, and less pineapple. Then herbal notes, a little glue, green olives and a hint of candied ginger.
Mouth: now a little more grassy and rubbery. A lovely mix of acidity, mustardy astringency and tarry dryness. Then walnuts, olives, banana skins and anchovies give it this typical tannin-like dry effect. A healthy dose of grippy oak spice too. Getting quite herbal towards the end.
Finish: long and drying, with salty notes, olives and liquorice.
It's hard to pick a favourite. This one is ever more intense, with lots of herbal notes and less of the fruity / minty freshness of cask #9. It has all the qualities of a great Hampden, just the fruits aren't as prominent as we'd like. Score: 91/100
Foursquare 22 yo 1999 (61%, The Colours of Rum 2022, Edition n°14, American oak cask #16, 210 btl.)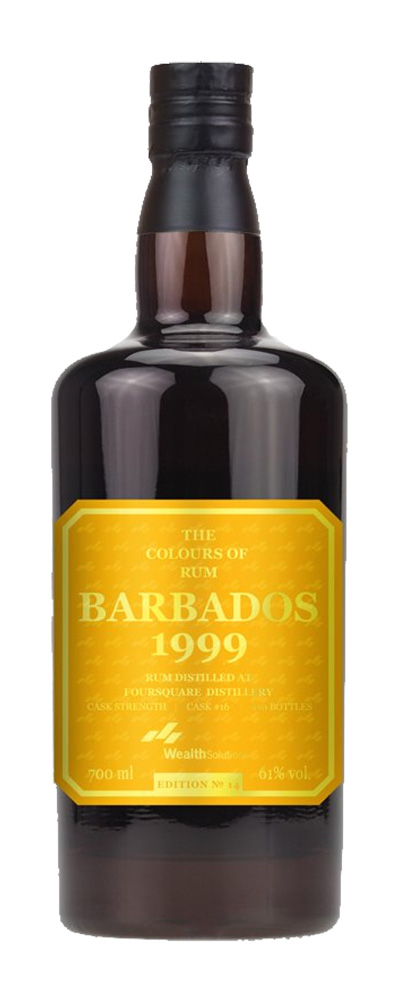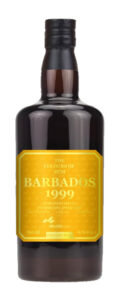 Nose: quite fruity (plums, baked pears) and relatively soft in comparison with the previous rums. A raisin sweetness behind it, as well as some toffee and brown sugar. Dark tea and wee herbal notes.
Mouth: sweet bananas with honey and oak spice (cinnamon, nutmeg, pepper). Then some yellow apple. Also caramelized popcorn, vanilla and leather. In fact this reminds me of grain whisky of similar age, maybe because there's most column still spirit in here?
Finish: medium, slightly spirity, with drier leafy notes and herbal touches as it fades.
This Foursquare has a rather whisky-like profile – column still whisky. It's rounded, not hugely complex, as well as influenced by plain American oak. Available from Colours of Rum or The Whisky Barrel for instance. Score: 84/100
Foursquare 22 yo 1999 (61,9%, The Colours of Rum 2022, Edition n°13, ex-rum cask #13, 228 btl.)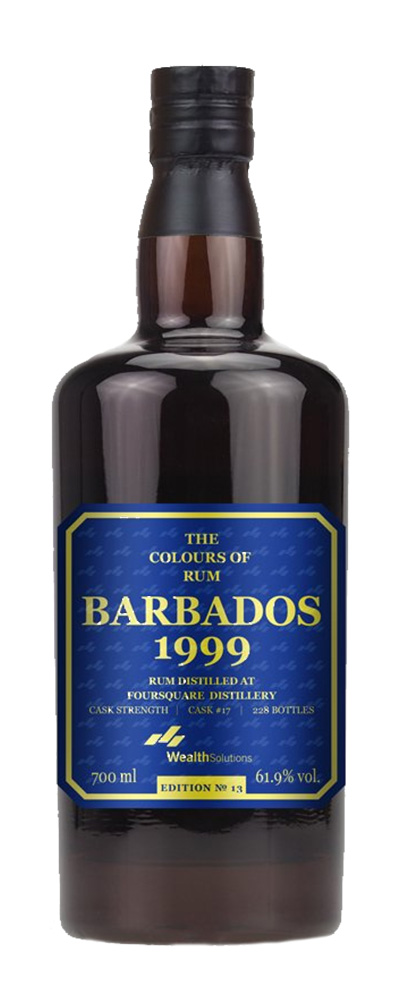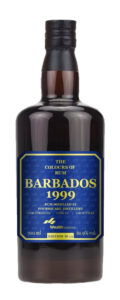 Nose: less sweet than the other cask, more narrow as well. There are some dry wood shavings and leather. Spiced notes and a hint of polished metal. Again there is a whisky-like side.
Mouth: meh. This seems narrow, rather woody and spirity. I'm getting a lighter style of spirit, overtaken by some alcohol burn, oak spice and liquorice. Cloves and mentholated freshness.
Finish: long and drying, on oak spice. Some heat and pepper.
We had similar Foursquare bottlings from the Colours of Rum series, but none of them made a huge impression. A bit of an outsider in this rum session. Available from Colours of Rum direct. Score: 82/100