Here's our irregular rum session again. On the one hand I still want whisky to have the main focus, on the other hand I see rum posts simply generate a little less interest. That's why I tend to combine them into larger sessions.
Anyway we start with a Hampden bottling by The Whisky Jury. This is actually the first release of a new project by Angelo Jacobs who used to run TastToe, the famous spirits retailer in Belgium. He has always been a big rum fan and decided to start his own independent bottler initiative called Spirits Project.
C<>H 28 yo 1993 (59,1%, The Whisky Jury for Spirits Project 2022, refill barrel, 115 btl.)
Nose: very high ester levels, very heady and almost perfumed. This has a truckload of solvents, glue and black olive tapenade. Very powerful. Ammonium chloride, damp fabrics and some leafy notes (Thai basil!). Tiny notes of marzipan, lemon peels and  rotting pineapple. Also hints of thyme and sour tobacco leaves.
Mouth: probably one of the most extreme rums I've had. Green bananas, fermenting pineapples, then glue and lots of grapefruit peels. Firm saline notes in the background, with this typical industrial and extremely dry side. This totally numbs your mouth with a unique mix of sour, bitter and tannic. There's an almost vinegary side too. Plenty of tapenade again, or anchovies paste. Lots of grassy notes and acetone. Really.
Finish: long, with more salty liquorice notes, green bananas, sour fermenting fruits and this uniquely dry, mouth-coating feeling.
Stunning and painful at the same time. Something to serve your uncle, if he says he's into rum and coke, ha! This is really ultra-sharp and totally invasive, but somehow elegant too. Let me just tell you this: my wife asked me to get rid of the glass when I was sitting next to her in the couch. This is something to drink on your own, I'm afraid. Score: 91/100
Next: Uitvlugt 1999. Did you know this was originally a Dutch distillery (established 1750)? It was closed in 2000 but it had collected several old stills from other distilleries like Port Mourant, Versailles, Albion, Skeldon… This rum was made in a wooden still, matured for 2 years in the tropics and aged further in Europe, until being bottled in the Colours of Rum series.
Uitvlugt 21 yo 1999 (52,6%, Colours of Rum 2021, Edition n°1, cask #54, 184 btl.)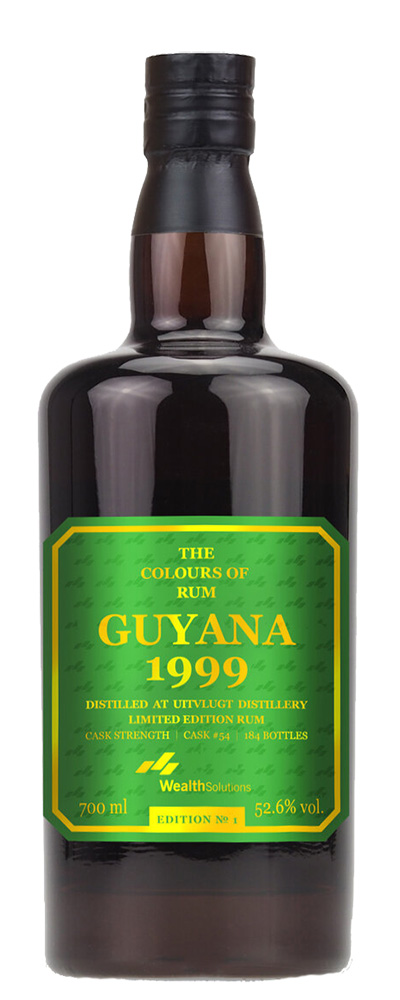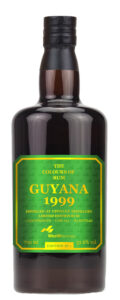 Nose: quite fruity, with some fresh pineapple and bananas, hints of pears, with notes of buttery caramel and raisins underneath. Light hints of new tyres and liquorice, as well as some aniseed and lemon peels. Quite fresh and relatively rounded.
Mouth: still a fresh and fruity side (lemons, green apples), with some pink grapefruit and even passion fruit. This works well with the light salty touch and minty notes. A hint of concrete and dry chalk, but it's less funky and olive-y than I expected. Just a hint of smoke in the distance. Somehow it feels younger than it is.
Finish: medium length, getting a little narrow and spirity (tequila?) but this bright note of pink grapefruit is still there. Dry finale with minerals and menthol.
A slightly uncommon Uitvlugt perhaps (although it's difficult to say if we don't know the still name), not very funky. But this bright combo of grapefruit, passion fruit and green apple is something I hadn't seen in rum before and makes it very interesting. Still available from The Whisky Barrel for instance. Score: 91/100
Uitvlugt 27 yo 1995 – Port Mourant (53,4%, Swell de Spirits 2022, cask #12, 250 btl.)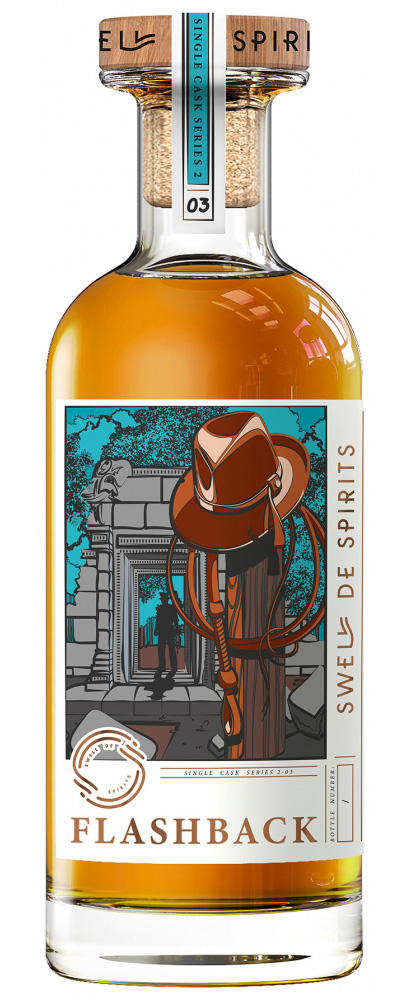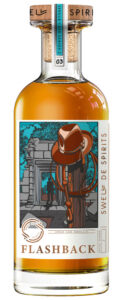 Nose: a similar nose on pineapple (granita) and bananas, with apples and a hint of vanilla ice cream. Some floral notes that were also present in the Colours of Rum release, but perhaps a little more here. Some liquorice. A few metallic notes which aren't out of place. Great sweet and sour balance.
Mouth: perhaps a bit more estery than the 1999 before. Starts high-pitched with more pineapple, green apple but also more wood influence. Getting sweeter and darker over time, evolving towards honey, aniseed, even some cold espresso in the end. Very subtle tarry notes.
Finish: long, with dark chocolate, mentholated notes, toffee and hints of drying wood.
Hard to pick a favourite. This one is darker and supposedly more complex, but also more woody. The perfectly chiseled fruits of the 1999 give it an edge. You may still be able to find a bottle of this one. Score: 89/100
Forsyths Worthy Park 'WPM' 11 yo 2006 (57,5%, Habitation Velier 2017)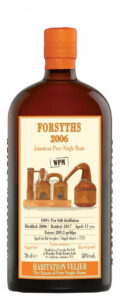 Nose: quite fierce and estery. Sharp notes of ginger cake and lemons, with smoky pineapple in the background. Some oily notes, nutmeg and liquorice. A slightly perfumed edge (floral / acetone) which is not too bad. Slight earthy notes and leather in the distance.
Mouth: the esters aren't extreme. Instead you get a rather rounded layer of fermenting fruits (overripe pineapple and orange) with grapefruit peels, green banana and lemons on the side. Some anchovies and salty brine, with green olives, anise, a hint of roasted nuts, pepper and liquorice. Also a hint of glue and nutmeg.
Finish: long, minty, leathery with plenty of aniseed and some numbing heat.
This is a medium light Worthy Park with an ester level of 209 gr/hlpa. It's not a true powerhouse but it shows all the expected flavours. Complex and dry with a great sense of refinement. Still available from The Whisky Exchange. Score: 90/100
Worthy Park 15 yo 2006 (55,5%, Whisky Blues for Picnic Bar, bourbon barrel #21, 246 btl.)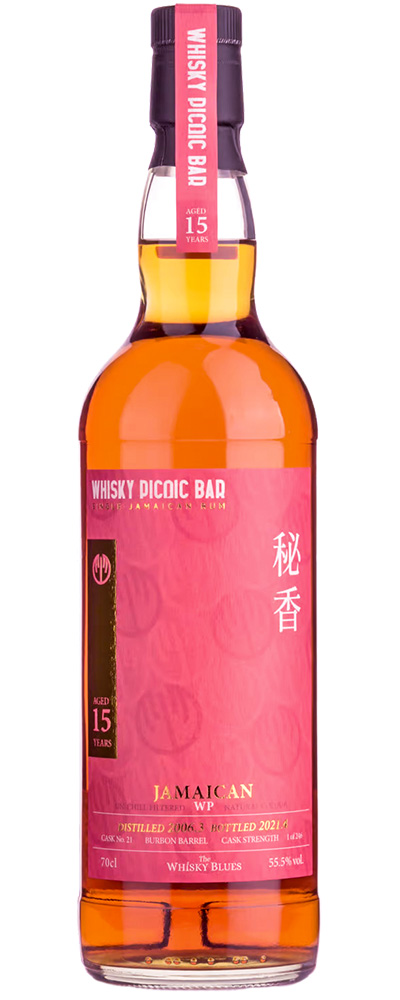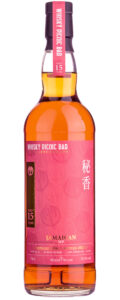 Nose: starts with woody notes (hints of coconut and varnish) but it opens up nicely on sweet tropical fruits like mashed bananas, mango and pineapple. A mentholated / camphory note, with sweet ginger and a firm salinity.
Mouth: quite creamy, showing lots of ripe fruits and woody notes. Apricots, bananas and stewed apples. Also cinnamon candy and a hint of caramelized nuts, with black pepper and something of a vanilla latte. The thickness is rather impressive and seems to swallow some of the funkiness.
Finish: long, spicy, with cinnamon, salt and a light savoury edge.
A nice pick from the Picnic Bar (ba dum tsss). This must have been an active cask, and while it overtakes some of the more typical notes, it also adds a nice fruitiness. This comes closer to whisky in a way, and when I'm drinking rum, I like it to taste like rum. Score: 88/100
We end this session with a vicious rum at 67.9% ABV. It was produced at New Yarmouth (Appleton… in Jamaica) and bottled by Precious Liquors for several other parties in Japan. I'm sure I'll have a good night sleep after this.
New Yarmouth 26 yo 1994 (67,9%, Precious Liquors for Bar Lamp, Grain&Cane + Bar Rum & Whisky 2021, cask #435082, 249 btl.)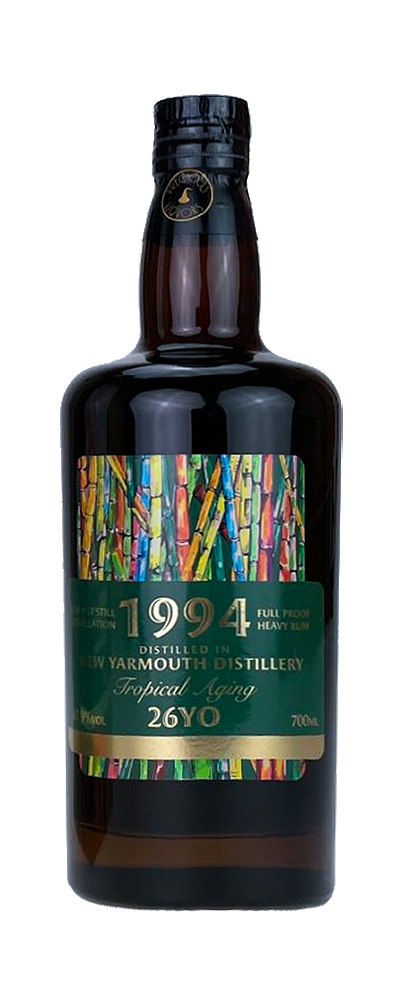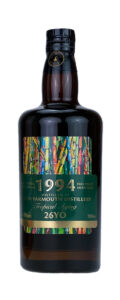 Nose: almost a sherry cask, showing toffee, chocolate and muscovado sugar, candied ginger, cinnamon and candied fruits. Even hints of plums. Also minty notes and cedar wood, with a good dose of pencil shavings as well. Cigar boxes. Caramelized pineapple adds some brightness after a while.
Mouth: less aggressive than I expected, although it's very wood-forward. Plenty of liquorice, active cedar wood and tobacco notes, but also sweet mango, coconut cream and cinnamon pastry. Caramel and toffee, maple syrup and hints of chocolate cake. Plenty of charred notes underneath, almost a hint of matchsticks too.
Finish: long, spicy, still these cedar notes, Christmas spice, maple darkness and some grassy heat.
A lot of wood influence here, which makes it very rich and intense. Interesting to play around with water, or simply blow away your friends at full strength. Slightly over the top perhaps, but I'm sure this will be a welcome bottle in bars. Score: 88/100