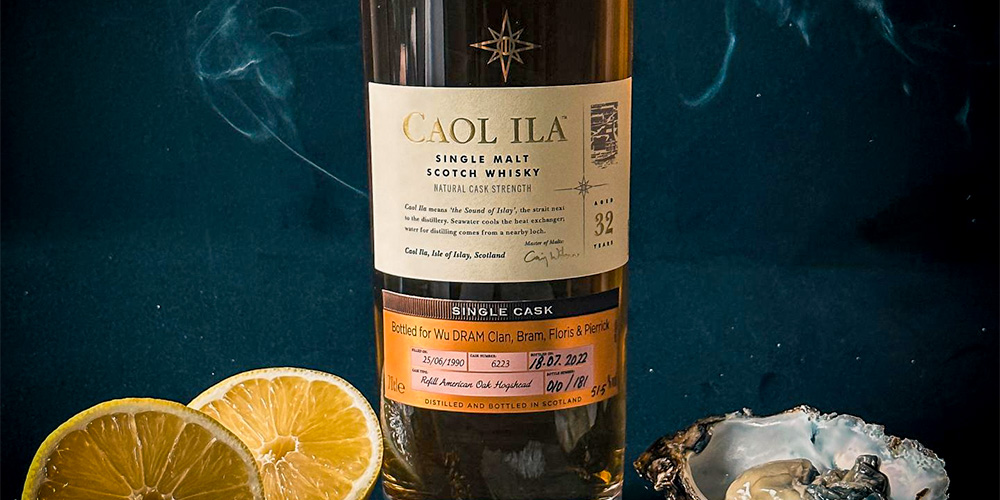 Caol Ila 32 Years 1990 (Wu Dram Clan, Bram, Floris & Pierrick)
Together with Pierrick Guillaume, former distillery manager of Caol Ila, the Wu Dram Clan and WhiskyNerds selected a Caol Ila 1990 single cask. This 32 year old is bottled in the Casks of Distinction programme.
They had the opportunity to try different cask samples during a joint visit to Scotland in 2021 and picked refill American oak hogshead #6223. It came out of the cask in July 2022, at cask strength 51.5% ABV. Only 181 bottles.
Further information can be found on the Wu Dram Clan website.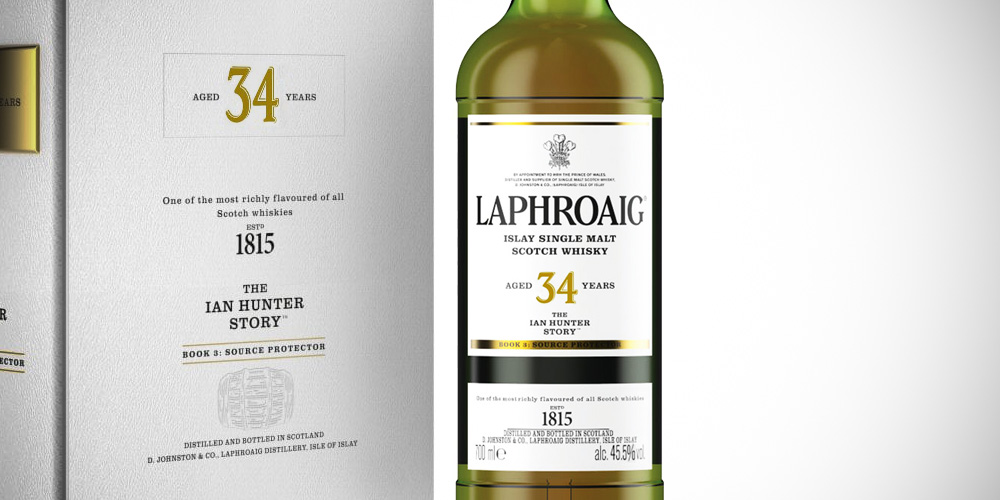 Laphroaig 34 Years – Ian Hunter (Book 5)
While the fourth edition has only just been released, we can already announce the Laphroaig Ian Hunter Book 5. It is a 34 year old again, bottled at 45.5% ABV. It is a combination of first fill bourbon barrels and Pedro Ximénez European oak hogsheads. The back label mentions hints of roast chestnuts and cold ashes.
Expected in a few months from now. In the meantime, check my review of the Laphroaig 33 Years Ian Hunter – Book 3.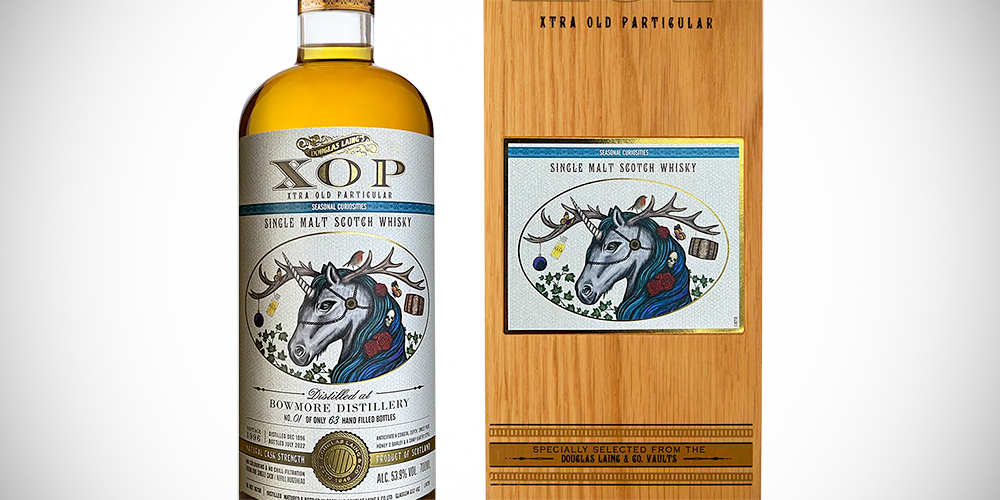 Bowmore 25 Years XOP (Douglas Laing)
This XOP Single Cask from Douglas Laing was distilled at the Bowmore distillery in December 1996. After 25 long years maturing exclusively in a refill hogshead, anticipate a coastal depth, sweet peat, honey'd barley and a damp earthy style. Only 63 hand filled bottles of this Seasonal Curiosities Edition exist. It comes at 53.9% ABV.
Available now from Douglas Laing direct.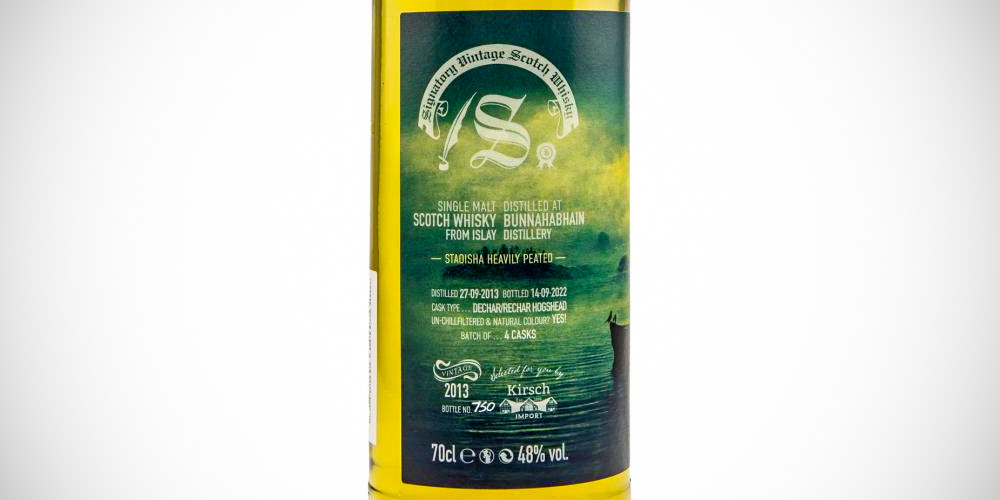 Bunnahabhain Staoisha 2013 (Kirsch Import)
Kirsch Import released a peated Bunnahabhain Staoisha. The cask was selected from the Signatory Vintage stocks. The label is quite interesting, as it was created by artificial intelligence, after the lyrics of a song by artist and Kirsch employee Wiljalba. There's a link to the song on Spotify.
The whisky was bottled at 48% ABV (instead of the usual 46% in this series). The whisky is 8 years of age (2013 vintage) and matured in dechar / rechar hogsheads. Available soon in Germany.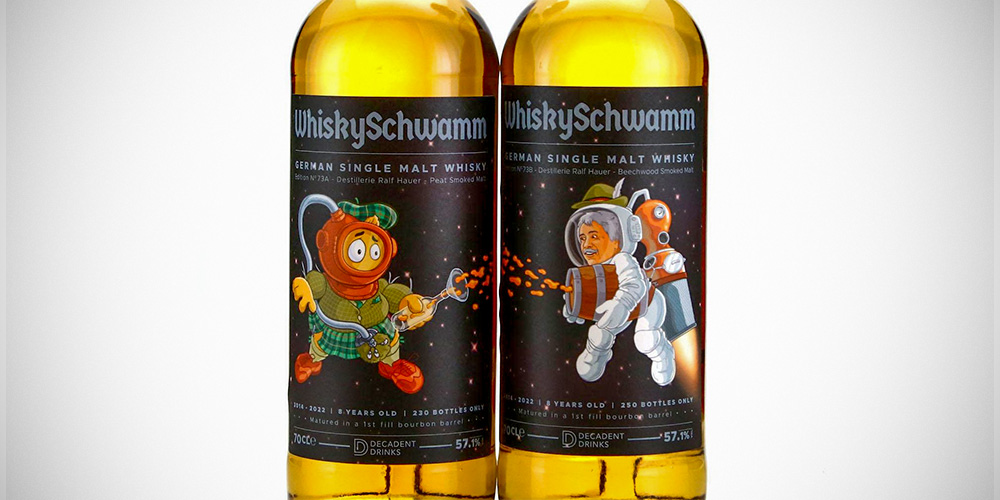 Saillt Mór 2014 set (WhiskySchwamm)
This latest pair of whisky bottlings from Decadent Drinks is called WhiskySchwamm. It hails from Saillt Mór – aka: Destillerie Ralf Hauer – in Bad Dürkheim, Germany.
Both are 2014 first fill bourbon barrels, matured for 8 years in Germany before transfer to the UK. They were lightly reduced to 57.1% ABV. One was produced with peated malt, the other with beechwood smoked German malt. Now for sale at Decadent Drinks.
Also interesting
Last but not least, here are some things that may not have been widely announced but that grabbed my attention in shops recently…