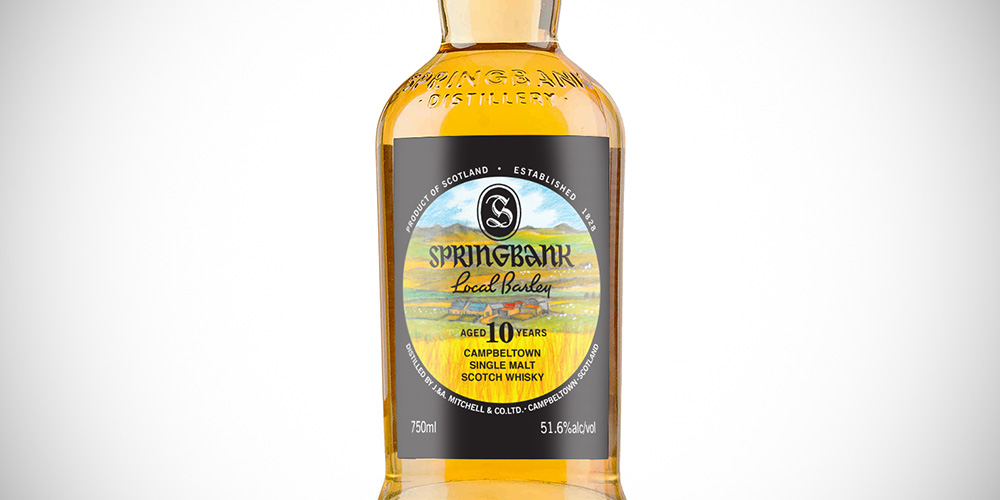 Springbank Local Barley 2022
The upcoming Springbank Local Barley 2022 will be a 10 Year Old. It is distilled from Belgravia barley harvested at Glencraigs farm. It is a 2011 vintage aged in standard (ex-bourbon) casks. A total of 15.000 bottles will be available with a strength of 51.6% ABV.
Update: read my Springbank Local Barley 2022 review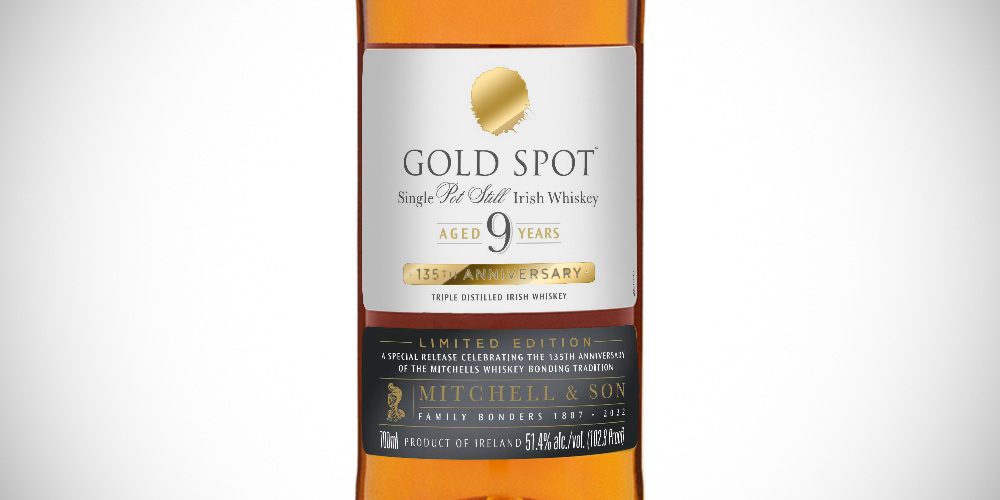 Gold Spot 9 Years 135th Anniversary
Mitchell & Sons opened their wine business at 21 Kildare Street in 1887, so they are celebrating their 135th anniversary this year. For this occasion they will release Gold Spot 9 Year Old, a limited edition in the Spot colour range.
According to the label it will be a combination of bourbon barrels, sherry butts, Bordeaux wine casks and Port pipes, bottled at 51.4% ABV. A celebration of the single pot still whiskey character with different types of wine casks in th mix.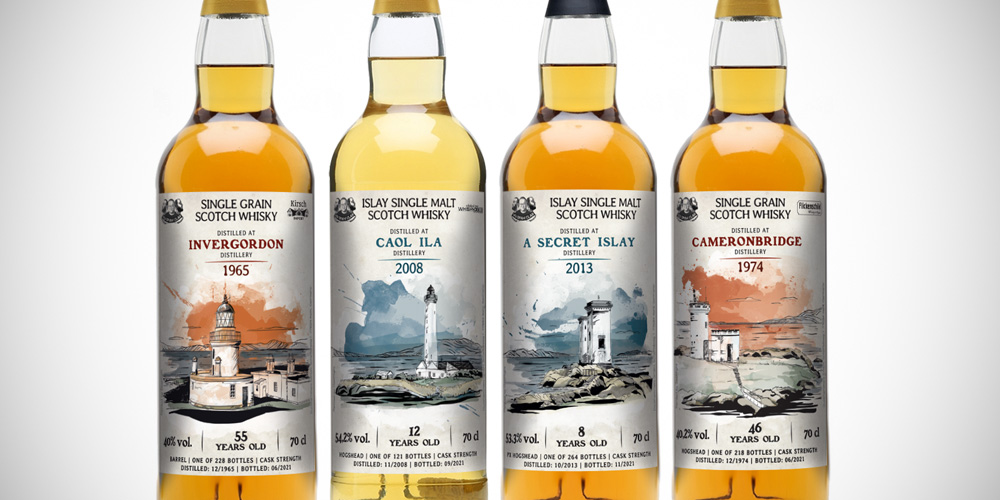 Wu Dram Clan: new releases
The Wu Dram Clan introduces a new series with watercolor illustrations of lighthouses on the labels. It starts with four releases, two Islay single malts and two very old grain whiskies:
A Secret Islay 8 Years 2013 (53.3%, PX hogshead)
Caol Ila 12 Years 2008 (54.2%, joint bottling with Whiskyjace)
Cameronbridge 46 Years 1974 (40.2%, joint bottling with Flickenshild)
Invergordon 55 Years 1965 (40%, joint bottling with Kirsch Import)
Update: read my review of these Wu Dram Clan releases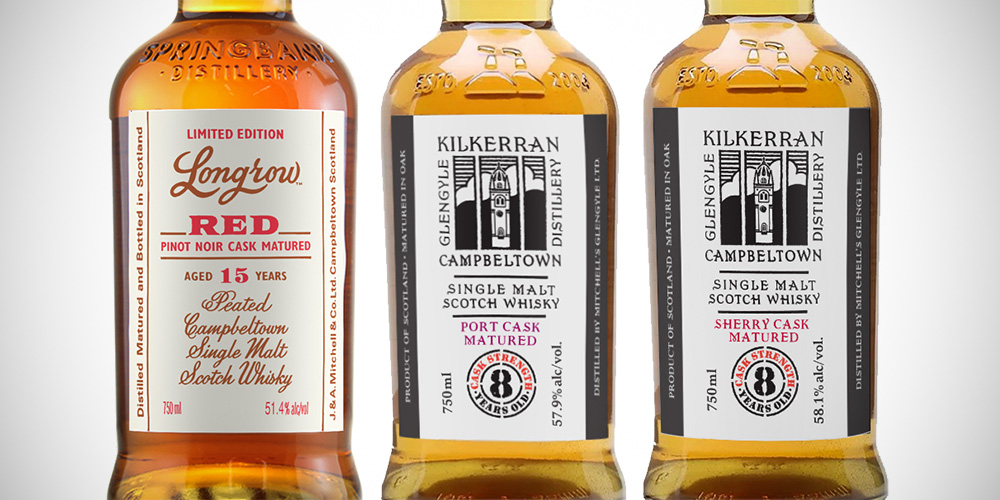 Longrow Red Pinot Noir / Kilkerran 8 Years Sherry & Port
More upcoming releases from the Mitchell family: the 2022 edition of Longrow Red will be a 15 Year Old Pinot Noir Cask matured. It comes at 51.4% ABV and was finished in fresh pinot barrels for the last four years of maturation. The barrels were sourced from Grant Taylor's Valli vineyards in New Zealand. This release is limited to 9400 bottles.
Then there's also a new Kilkerran 8 Years Sherry Cask (cask strength 58.1% ABV) and a Kilkerran 8 Years Port Cask (cask strength 57.9% ABV). Both now with the updated label in the bulky Kilkerran bottles.
Also interesting
Things that may not have been widely announced but that grabbed my attention in shops recently…