Wu Dram Clan recently launched a new series which features watercolour artwork of lighthouses on the label. There are two youngish Islay single malts (Caol Ila and one undisclosed distillery), as well as two very old single grain whiskies (Cameronbridge and Invergordon – the oldest expression from this distillery so far). Each of them is available through a different channel.
Invergordon 55 yo 1965 (40%, Wu Dram Clan & Kirsch Import 2021, single barrel, 228 btl.)
Nose: very bright and gentle. The generic coconut notes seem to have evaporated after all these years, here I find more ripe bananas, tinned pineapples and guavas, with marzipan and fresh citrus. Minty notes. Natural vanilla. Hints of cellulose varnish, nicely integrated. Hints of fragrant sandalwood and caramelized nuts. There's a great rummy side to it as well.
Mouth: lacking the thick, creamy side that you often get in grains, but not weak. Fresh citrus, dried ginger, still some pineapple notes. Pleasant sour notes which make it brighter. Hints of 'pencil liqueur' (let's hope it doesn't exist), which means you get an oaky touch but in a sweet and rounded way. Almonds and a hint of white pepper in the end.
Finish: surprisingly long, with bananas, nutmeg and a pinch of pepper.
This is a suprisingly fresh senior, kind of a rum and grain mix-up. The underlying sweetness keeps the wood at bay and brings along a Caribbean character. Exceeds my expectations. Available soon from different retailers via Kirsch Import.
Cameronbridge 46 yo 1974 (40,2%, Wu Dram Clan & Flickenschild 2021, single hogshead, 218 btl.)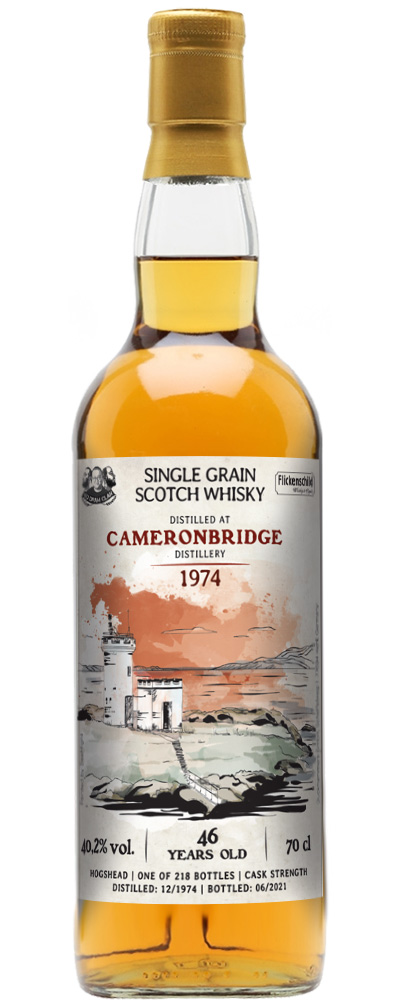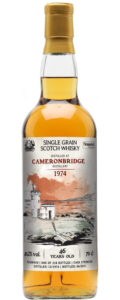 Nose: different, perhaps slightly fruitier and closer to an old Speysider, on tangerines and pineapples. Hints of maracuya and honey. Mint. Wood? Merely. Less rummy notes and less of the (great) varnish that we found in the Invergordon. Slightly less complex maybe, but excellent.
Mouth: now closer to an old Irish whiskey perhaps, opening up on pink grapefruit, mango and passion fruits. Lime. Pineapple. Light peppery notes too. Very similar to the Boogieman bottling we tried last year.
Finish: medium long, with the tropical notes keeping strong, alongside vanilla and light oak spice.
What do you prefer, Irish fruitiness or rummy fruitiness? I love the tropical fruits here, especially the bright passion fruits on the palate. It feels thinner than the Invergordon, but also less 'grainy' and the value for money is superior. Available from Whizita. Score: 91/100
A Secret Islay 8 yo 2013 (53,3%, Wu Dram Clan 2021, single PX hogshead, 264 btl.)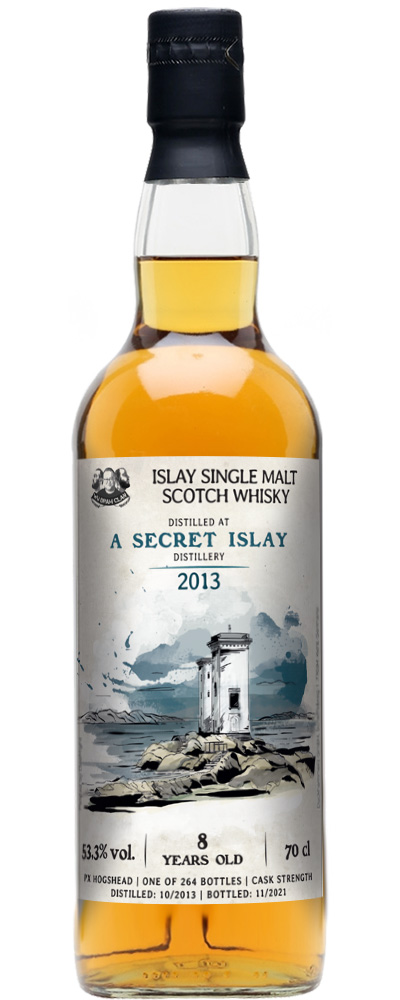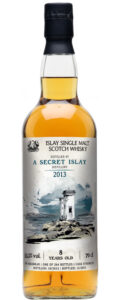 Nose: roots and leafy notes, warm smoked ham, with light Nescafé, yeast and herbs. Hints of bread with berry jams in the background – the sherry stays on the backplane. A light coastal breeze. Rubber too. There's a warm side hinting at Lagavulin but it could be another distillery as well.
Mouth: still this warm profile with ashes and coal, smoked meat, tobacco and a caramel sweetness. Mid-palate it gains spicy notes (nutmeg, pepper), tart orange and a more winey and rubbery side. Not bad but not perfectly integrated in my opinion. More herbs and liquorice towards the end.
Finish: medium, ashy, with a hint of cocoa and herbs.
A good daily Islay dram, well suited for wintertime. Maybe more of a hipflask whisky though, which is far below our expectations for the clan. Available from the usual Wu Dram dealers. Score: 83/100
Caol Ila 12 yo 2008 (54,2%, Wu Dram Clan & Whiskyjace 2021, single hogshead, 121 btl.)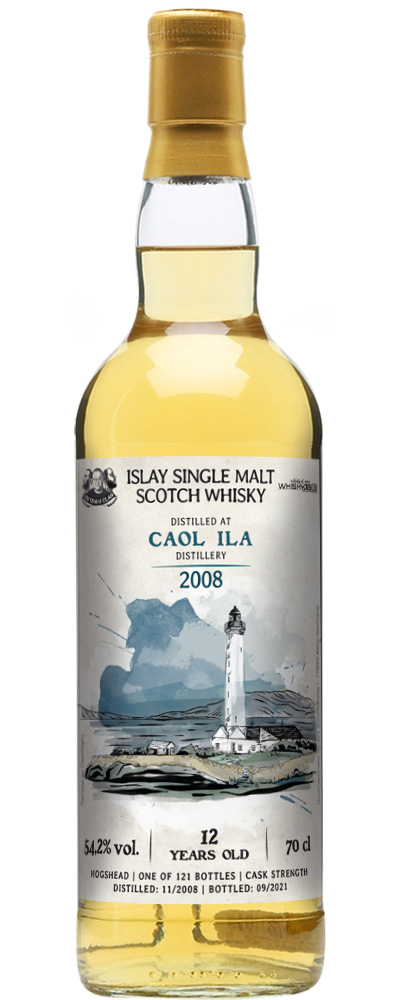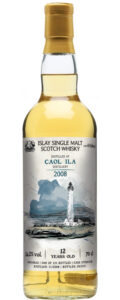 Nose: perfectly clean, bright and fairly gentle. Lemons and brine, with mineral notes and seashells, gorse flowers, mown lawn, oysters and green banana. Smoky notes throughout. Hints of a margarita. Caol Ila can be austere at this age but this is really seductive.
Mouth: same thoughts. Bright and sharp, with a lemony acidity, sweet grapefruit, chalk, seawater. Once you swallow the smokiness comes out, with echoes of roasted coffee beans and hints of tar. A few drops of fruit eau-de-vie.
Finish: long, warming and smoky, with a sweet-and-sour fruity note shining through.
Quality spirit, very chisseled but without any excessive sharpness. Good selection and a good example of the high Wu Dram standards, albeit with a fairly high price. Available from Whiskyjace. Score: 89/100