Each year around the time of the Limburg Whisky Fair we can expect a new batch of bottlings from German bottlers, including Maltbarn of course, and this year is no different. There were more bottlings (which will be reviewed later) but for now we'll keep it at three of them: a Ben Nevis 1996, Glen Garioch 2010 and Bruichladdich 2002.
Ben Nevis 26 yo 1996 (48,6%, Maltbarn 2022, bourbon cask, 158 btl.)
Nose: spot on. The juicy kind of fruitiness that I'm always looking for in this vintage. Mango, freshly squeezed tangelos and maracuja. Paraffin candles kicking in. Meadow flowers. Then subtle oily notes, a little verbena and walnuts. A little wet wool too. Pretty excellent so far.
Mouth: ah yes, an oily texture with more of these rather Irish tropical fruits (from now on Ireland is officially in the tropics). Mango, passion fruits, pink grapefruit. Pineapple too. A wee salty note, with chalk and minty notes. Mineral and fresh, exactly how we like them.
Finish: long, still fresh and deeply fruity, albeit in a slightly greener way.
I can't get tired of these Ben Nevis casks. Maltbarn already released a similar cask in 2020 but I like this one even more. Up there with the best ones, I wouldn't be surprised if this came from the wonderful #13xx-#14xx series. Just lovely.
Glen Garioch 13 yo 2010 (55,6%, Maltbarn 2023, sherry cask, 168 btl.)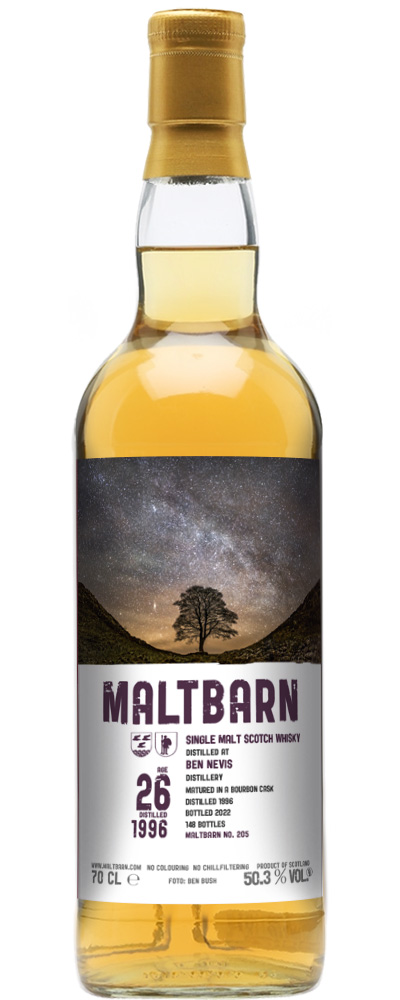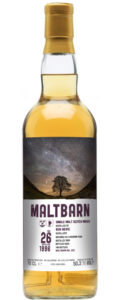 Nose: mineral and coastal notes prevail. Grape seed oil, fresh bread but also light concrete, limestone and paraffin. Some lemons and green fruits but very much in the background. A wee hint of Fino (dried wildflowers and flor yeast). Good.
Mouth: a bigger sweetness than expected, with big grassy notes (fresh and hay), as well as more mineral hints. Oily texture. Apples and pears, mixed with herbal notes. Crushed barley, mint and rosemary. A very light salty touch too.
Finish: medium, with hints of pepper, lemon zest and grass.
A characterful distillate with an advanced profile and a pleasantly austere edge. An interesting pick, I like it. Score: 88/100
Bruichladdich 20 yo 2002 (55,3%, Maltbarn 2022, bourbon cask, 161 btl.)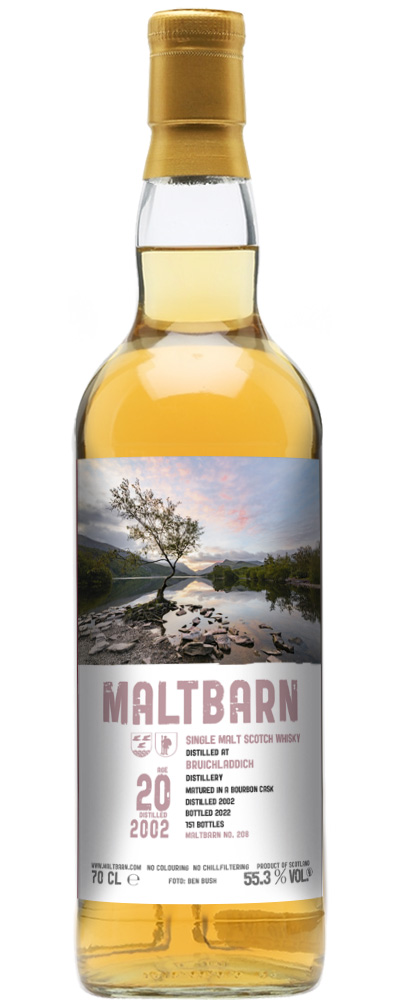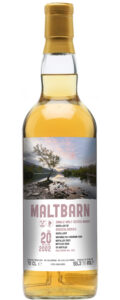 Nose: very creamy melons and apples, soft banana and guava too. Runny honey and lovely waxy hints of handcream. Then hints of vanilla milk, doughnut (without frosting or sprinkles) with grainy biscuits and hints of dried apricots. Very light peat as well, or so it seems, as well as an earthy / farmy note. A beauty.
Mouth: thick and flavoursome. Sweet malty sugars, now countered by peppery spice from the bourbon wood. Melons, honey and lemons – later grapefruit too. Slightly sharper than expected, with a light coastal tang – still very good. Ginger and herbal tea after a while.
Finish: medium, on zesty citrus, melons, mint and honeyed barley.
One of these early batches after Bruichladdich had been restarted, I guess. They were very lightly peated, but after 20 years it's merely a background smokiness. I'm more impressed by the waxy, fruity side. Pretty excellent. Check the Maltbarn website for availability and a list of retailers. Score: 90/100