Six cognacs today, from independent bottlers that are driving the entire revival of cognac among whisky lovers. We have well-known houses like Vallein Tercinier and Prunier, but we start this session with a new name: Famille Cabanne.
Apparently they have two brands called La Truffe and Richard Delisle, but I had never seen them in the independent scene. A nice discovery, as it turns out…
Cognac Famille Cabanne Lot 68 – Petite Champagne (55,7%, The Whisky Jury 2023, 497 btl.)
Nose: beautifully aromatic, with tangerines, nectarines and agrum but also plenty of floral honey. Neroli oil, honeysuckle and heady whiffs of ylang-ylang. Then mint and eucalyptus, as well as some furniture polish. Candied orange peels. Very 'glossy', if that makes sense.
Mouth: quite punchy, with a warming wave of spicy notes. Hints of white pepper and liquorice. Then more heady floral notes come out: jasmine and herbal tea. Later the tangerines, orange peels, bergamots and subtle mango appears, alongside drops of Bénédictine and peppermint.
Finish: quite long, a tad oakier. Hints of green tea with mint, oranges and maracujas.
This cognac boasts a very floral profile and the generous ABV makes it burst open. A great find from a name that we hadn't heard before. Great work from Wine4You (the importer) and The Whisky Jury.
Cognac Vallein Tercinier Héritage N.62 – Grande Champagne (45,2%, Cognac Sponge 2023, 285 btl.)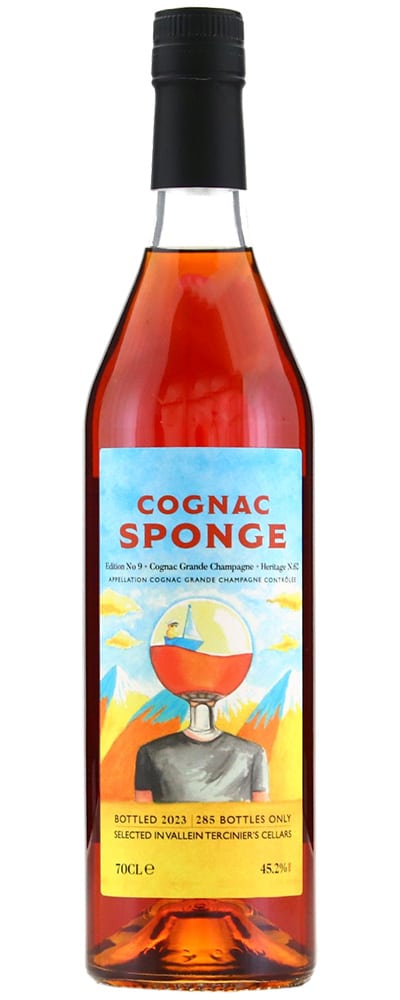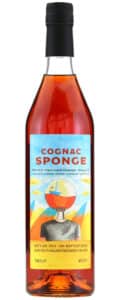 Nose: quite a refined profile again, though definitely not as floral. This has more classic notes of oak polish and beeswax, leading up to mentholated notes. Then apricots and mango with vineyard peaches, as well as darker figs. Bright and elegant.
Mouth: now much more leathery than expected, as if some of the brightness was capped. Clove and drying hints of black tea. A lot of tobacco leaves. Cedar wood and dusty library. Getting slightly medicinal at times. In the end flashes of grapefruit come out, but this is not the fruity cognac I expected.
Finish: long, camphory, leathery with hints of tannins.
Great nose, but on the palate it lacks a bit of the fruity exuberance we associate with this house. Still available from Decadent Drinks or Master of Malt for instance. Score: 89/100
Cognac Lhéraud 56 yo 1967 – Bons Bois (46%, Grape of the Art 2023, cask #15788, 132 btl.)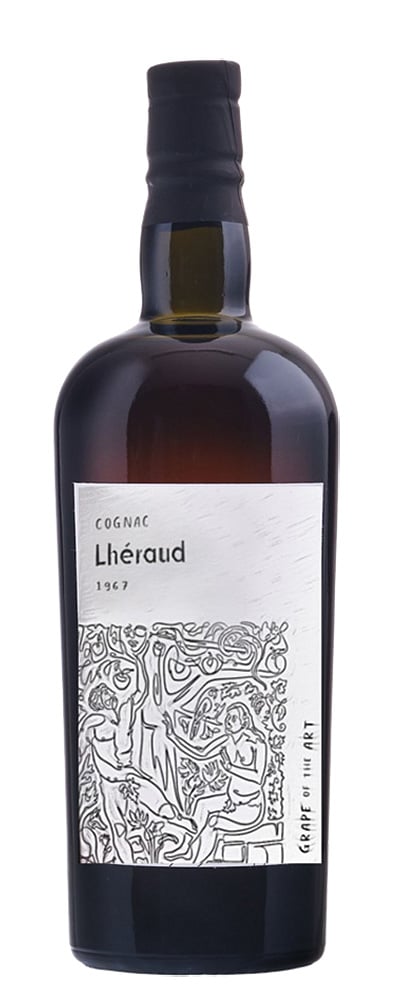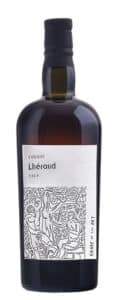 Nose: fairly robust, with a layer of wood polish on top of caramel notes and stewed plums. Also baked apples, candied citrus, dates and hints of cherries. Then tobacco leaves and whiffs of cigar boxes appear, as well as some earthy touches.
Mouth: same richness, with stewed fruits and moderate wood spice. Plums, semi-dried apricots, grapes, as well as figs. Caramelized nuts, even molasses and raisins. A light berry sourness too. Warming vanilla and liquorice in the end.
Finish: rather long with more earthy touches and hints of bittersweet herbs and dark caramel in the background.
In my opinion roughness and richness often go hand in hand in cognac. This Lhéraud has a generous dose of syrupy sweetness and wood spice, rather than some of the lighter, more volatile fruity notes. A warming after-dinner drink, punching way above the weight of Bons Bois. It seems that Malternative Belgium is one of the only places with stock. Score: 90/100
Cognac Daniel Bouju Lot 60 – Grande Champagne 'Un toast à l'amitié' (50,4%, Malternative Belgium for Geert Lagast & Raf De Ruysscher 2023, 30 btl.)


Nose: a bit of both world. Demerara sugar and tobacco. I've mentioned Caribbean rum in a Bouju Lot 60 before, and this is similar. Figs, dates and cedarwood. Nice leather bound books, even hints of tea and coffee, with distant smoked oak chips. Orange peels as well.
Mouth: quite wood-driven now, with strong cedar and lots of tobacco leaves. Rather tea-ish, alongside walnuts, roasted chestnuts and coffee. Hints of plum sauce. Also drops of herbal bitters. Certainly not as caramelly as the Lhéraud, but this is also quite dark. And a little drying. In the end a fragrant hint of potpourri comes out.
Finish: long, warming, with an almost chalky, tannic dryness. Oak spice, walnuts, fig pastry and Turkish coffee.
Quite concentrated and woody again, very similar to Le Brûle. When I wrote the review and decided on the score, I assumed I assume they were taken from different casks as it felt a little less refined. It must be a matter of line-up / bottling conditions as it is in fact the same cask. Today I feel the woodiness is slightly edgy. Score: 88/100
Cognac Prunier Lot 40 – Grande Champagne (54,2%, Swell de Spirits 'Private Garden' for The Antelope 2023, 28 btl.)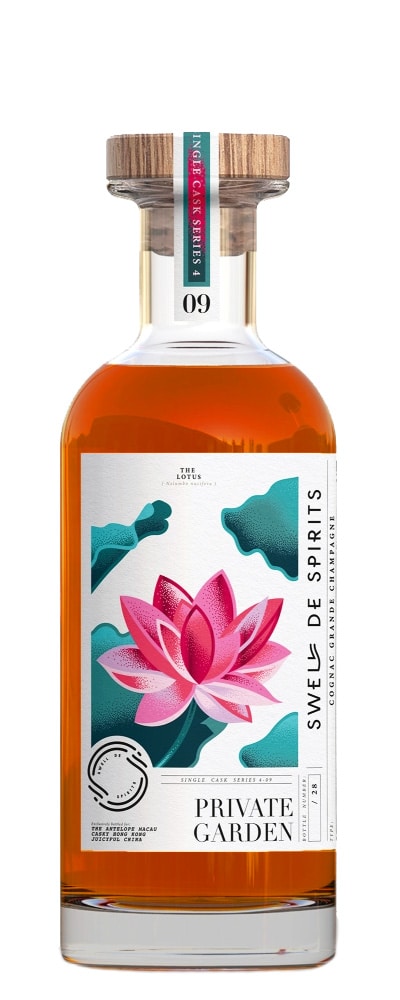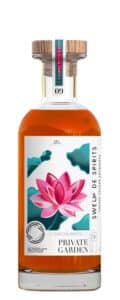 Nose: very aromatic leather, against a background of prunes, orange liqueur and Ginjinha. Molasses and black raisins. A big varnished side as well, alongside menthol and eucalyptus oil. It gets to the point where you get some intense bourbon notes. A light savoury, almost meaty hint in the background too.
Mouth: concentrated, still echoing some very old bourbon whiskeys, before it bursts open with bright fruits. Pink grapefruits, juicy cherries, redcurrants and plums. Quite a powerhouse again, with plenty of oak, but also enough fruits fighting back. Then we get some bitter oranges, dark chocolate and herbal tea, overtaking the fruits a little. Leathery dryness and clove as well.
Finish: long, on hints of dark Oloroso, plums and leather.
Big, bold, complex. Again quite a dark and robust cognac but it also has fantastic fruits to counter the wood. We already had great Lot 40 before – this is really similar. Pretty excellent. Score: 91/100
Cognac Prunier 1989 – Petite Champagne (62,1%, Swell de Spirits 'Private Garden' for The Antelope 2023, 60 btl.)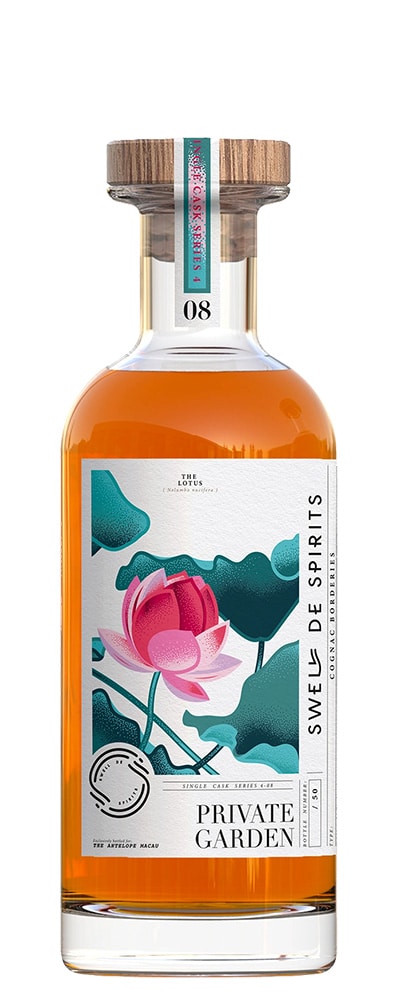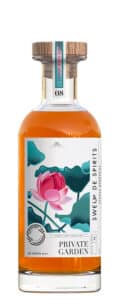 Nose: walnuts and oranges at first. I think the alcohol is slightly obstructive. Hints of spearmint, cellulose and furniture polish. Then almonds and tobacco leaves, as well as some floral hints. Water brings out fresh wood and roasted nuts.
Mouth: quite special. There's a hint of orange blossom water and jasmine. Lychee too, but slightly overtaken by varnished notes and alcohol. Here as well water doesn't seem to make it rounder, instead it brings out marmalade and a slight bitterness of wood spice.
Finish: quite long, with hints of peaches, floral notes and a combination of alcohol and wood.
This one felt rather spirity after the others, as if it needs more time to develop a more aromatic profile. Water didn't solve this problem entirely. No fireworks at the end of this session. Score: 87/100