I've reviewed a couple of Equinox & Solstice bottlings so far – the seasonal series from Decadent Drinks. Each of them are selected to be naturally bottled, uncomplicated and easily quaffable single malt whiskies. Here's a quick overview of my previous reviews:
It has been a while though. Today I will start by adding the missing first release, the Spring 2021 Edradour. At the same time I'll move forward with the Autumn and Winter releases from 2022. Next up are the Spring 2023 release and a sneak preview of the upcoming Summer 2023 release, a Balblair 2008. How often do you see independently bottled Balblair?
Ah, the mental peace of a complete series…
Ben Nevis 10 yo 2012 'Equinox & Solstice' (48,5%, Decadent Drinks – Spring 2023, refill hogshead)
Nose: perfect distillate-driven Nevis, with hints of barley eau-de-vie. Full of fresh lemons and limes, pears and wool. Oily notes and hints of aspirin. Classic hints of wet chalk. Whiffs of porridge.
Mouth: the brightness of the nose is still there, but is overtaken by oily notes. Also a liqueur-like hint of limoncello and green banana, alongside chalky notes, mashy notes and hints of mud. Then hints of waxed paper and a coastal salinity. Still full of youth, but a rather brilliant distillate.
Finish: medium long. More salty lemons with cooking oils.
A round of applause for the quality of this distillate. Totally pure, very characterful, very drinkable and perfect for springtime indeed. Sold out from Decadent Drinks direct, but still available from The Whisky Exchange for instance.
Ben Nevis 7 yo 2014 (48,5%, Decadent Drinks – Autumn 2022, second sherry butt)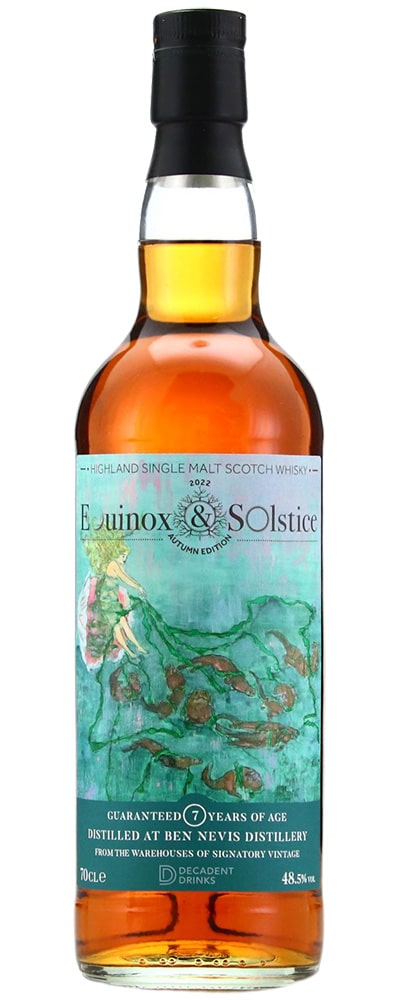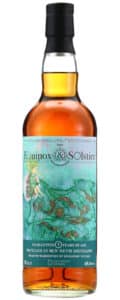 Nose: initially still quite lemony, with linseed oil, wet gravel and grassy undertones. The sherry is not taking the lead. After a while it moves towards walnuts and raisins, as well as light fudge. Hints of rose pepper and sourish woody hints.


Mouth: initially a little more butterscotch sweetness, but quickly getting drier, combined with tobacco and light coffee. Autumnal leafy notes and mechanical oils. Then also raisins and vague forest fruits. Mild wood spice.
Finish: mild and medium. Gentle baking spice with more of this sweet and sour sherry. Subtle chocolate.
Not the pure style of the 2012, but equally quaffable and more complex. It's an interesting, dry kind of sherry, leaving more than enough room for the distillery character to shine through. Still available from Master of Malt. Score: 88/100
Balblair 15 yo 2008 (48,5%, Decadent Drinks – Summer 2023, first fill bourbon barrels)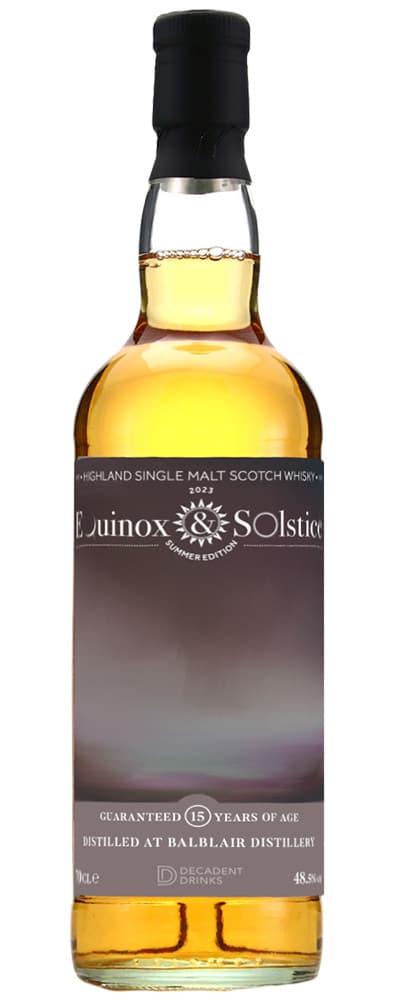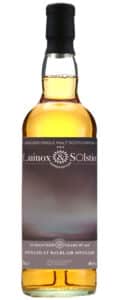 Nose: starts on vanilla ice cream and biscuity notes, followed by a mix of peaches, gooseberries and bananas. Also leathery notes and sesame oil which temper the sweetness a little. Then hints of almond milk and something of a Bounty bar.
Mouth: plenty of lemons now, still mixed with some almonds (including the bitter skin) and ginger. Hints of coconut and light herbal notes (eucalyptus perhaps) towards the end. Slightly drier now, with some vanilla but less fruitiness than expected.
Finish: quite long, with hints of caramel, nuts and spice.
A rather typical bourbonny Balblair at first sight, with a few elements that are tighter and drier than expected. Not the fruity kind of summer, although I'm sure this will make cracking highballs. Not available yet, but coming up soon. Score: 84/100
Edradour 10 yo 2003 + 2010 (48,5%, Decadent Drinks – Spring 2021, first fill bourbon barrels, 491 btl.)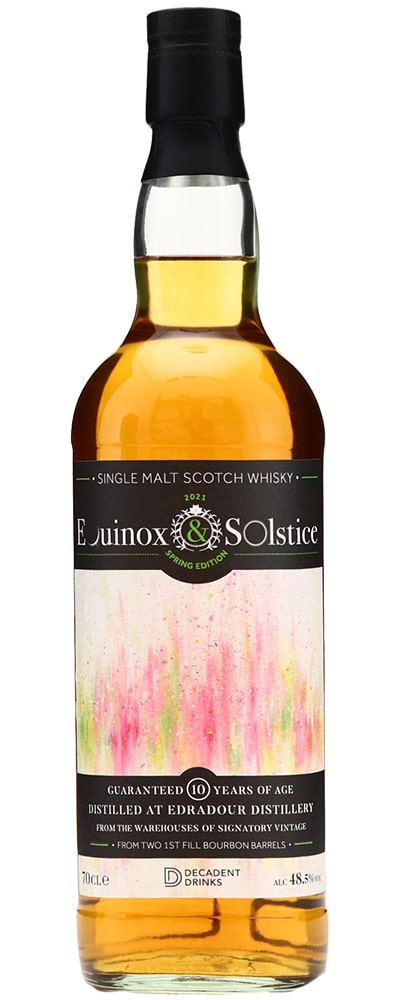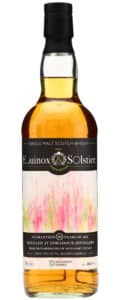 Nose: oily but surprisingly clean for Edradour.  Orange peels, baked apples and stewed rhubarb but also whiffs of old metal coins and leather polish. Then subtle waxy notes. Some pepper. Barley sweetness underneath.
Mouth: still oily and mouth coating, with hints of pastry, hay, chestnut honey. Leathery notes. Then more apples and oranges, with a lightly sour edge. After a while the oaky spice sets in, with white pepper and hints of nutmeg. A sense of wine tannins as well, sans wine.
Finish: medium length, more neutral now with some bready notes, wood spice
Perhaps more autumnal than springtime in my opinion, but a surprisingly clean yet full-bodied Edradour. The greasy natural character is nice, but otherwise it doesn't seem particularly unmissable. Still available from The Whisky Exchange. Score: 85/100
Mortlach 10 yo 2012 (48,5%, Decadent Drinks – Winter 2022, refill hogsheads + first fill sherry butt finish)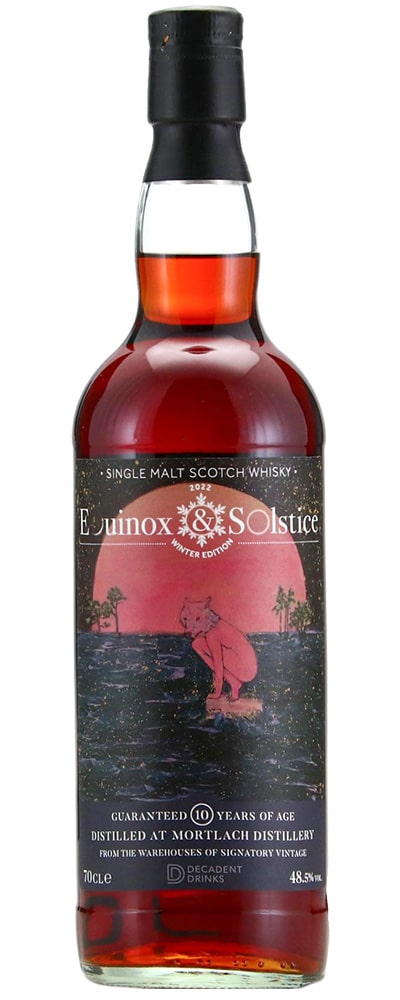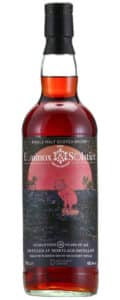 Nose: full blown sherry, although there are hints of high octane rum as well. Pipe tobacco and walnuts at first. Then figs and plums, blackberries, molasses and dark chocolate. Tart berries and earthy notes in the background. Coffee grounds as well.
Mouth: heavily sherried, with enough sweetness to round off the edges. Tobacco aplenty, cinnamon pastry, raisins, prunes and chocolate. Then some peppery and charred oak, as well as espresso. A dark and mildly meaty profile but the smart ABV keeps it in check.
Finish: long, still heavy on raisins and chocolate with coffee and a light woody prickle.
A proper sherry bomb. Refinement is not exactly its forte, but the ABV makes this a nice drinking whisky for wintertime. Still available from LMdW. Score: 87/100