Seven rums on the tasting table and we start with a lesser known name. Montebello, originally called the Carrère distillery, was founded in 1930. It produces a rum agricole from canes from the volcanic regions of Petit-Bourg, Goyave, Basse-Terre, Lamentin, and Sainte-Rose. It is one of the last Caribbean distilleries to use steam engines.
Montebello 23 yo 1998 (43,3%, The Colours of Rum 2022, ex-rum cask #4, 155 btl.)
Nose: pretty good. Some dusty wood and floral notes at first, moving towards dried herbs. Hints of orange and persimmon in the background, as well as light honey. Subtle hints of green olives in the background, but this is not a funky rum.
Mouth: rather light-bodied of course, it feels like you have to drag it out. Still a bit floral, even a little perfumed, with hints of oranges and lemon peels but also light menthol and lavender. Green tea (maybe matcha), leading to grassy notes and hay, as well as gently peppery wood. Faint char in the background.
Finish: shortish and rather herbal. These floral notes are back as well.
I was curious to check off Montebello, but I'm sure what to make of it. It feels underpowered and not particularly flavoursome. Available from Colours of Rum or retailers like Master of Malt and The Whisky Barrel for instance.
Bellevue 23 yo 1998 (54,3%, The Colours of Rum 2022, ex-rum cask #2, 252 btl.)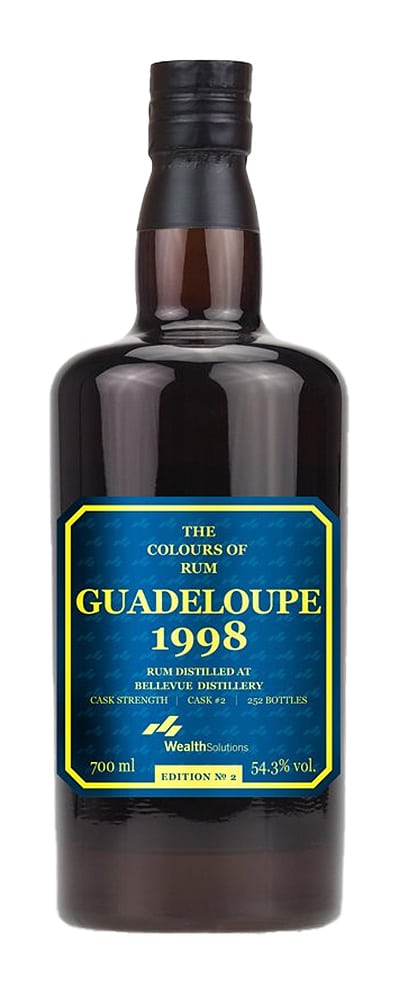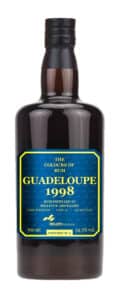 Nose: relatively mild, with aromas of leather and polished wood, as well as old metal tools and paint. Then some liquorice and rubber, plus olive oil and menthol. Black olives. Just a hint of dark molasses and toffee in the distance. Great balance.
Mouth: slightly rougher perhaps. Nice fruity notes (overripe banana as well as sour pineapple and berries) mixed with clove and nutmeg. A salty edge (salted caramel). Then sweet herbs, hints of lovage and old wood. A touch of rubber. and petrol Drying toward the end.
Finish: quite long and woody, with aniseed, salted liquorice and juniper.
A good one, mildly funky but rich. I think the nose is top notch, but on the palate it stays behind some other 1998s we've had. Available from Colours of Rum or Master of Malt for instance. Score: 88/100
Rhum J.M. 2015 (55,1%, OB for Kirsch Import 2021, bourbon barrel #200376, 254 btl.)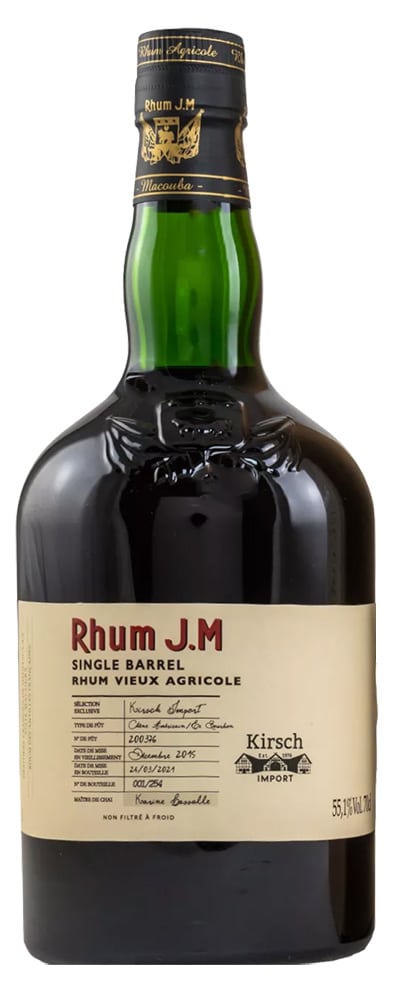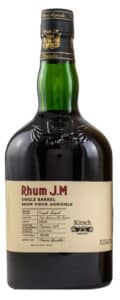 Nose: quite round and attractive, with a wave of varnished notes and peppery spice. Beautiful apricots, marmalade and green bananas underneath. Cherries. Then hay, brown sugar and toast. Subtle floral notes as well.
Mouth: grassy punch – it's quite young, obviously. Orange peels, vegetal notes, hints of ginger and nutmeg. Grapefruit comes out alongside green banana, mint leaves and fresh wood. It gets a little acrid towards the end, with heavily infused tea.
Finish: long, still grassy and minty, with a lingering dark sweetness in the background. Some drying wood.
A youngster in this session, but not without merits. The characteristic grassiness is there, with rounder sweetness to balance it out. Still a few bottles on German shelves. Score: 85/100
Uitvlugt 25 yo 1998 (60%, Decadent Drinks 2023, refill rum barrel, 194 btl.)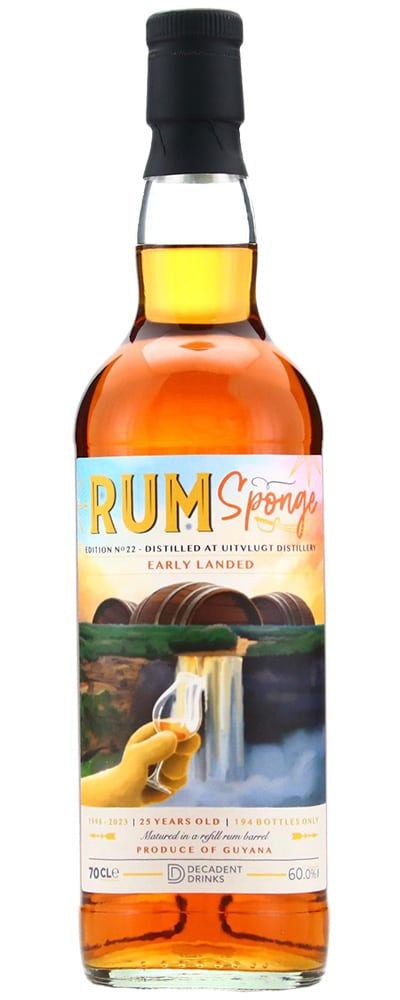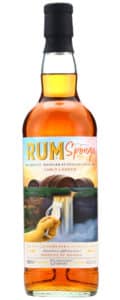 Nose: black olive tapenade, old wood, liquorice and pickles in brine. Crayolas, some balsa wood or maybe plywood. Women's cream. Hints of dusty concrete and earth. Light medicinal touches and aniseed too.
Mouth: medicinal herbs on the one hand, and rounder caramelized notes on the other. Ripe fruits underneath, as well as grapefruit. Grappa? Then back to olives and TCP, as well as some pine-y oak spice. Drops of caramel as well as camphor.
Finish: long and herbal, with a salty edge, peppermint and herbal notes.
Good complexity here – it unfolds nicely over time. Even a few intruiging aromas that are hard to pin down. Available from Decadent Drinks or The Whisky Exchange for instance. Score: 89/100
TDL 31 yo 1991 'Black Bart' (62,7%, Distilia 'The Golden Age of Piracy' 2023, cask #R2455, 205 btl.)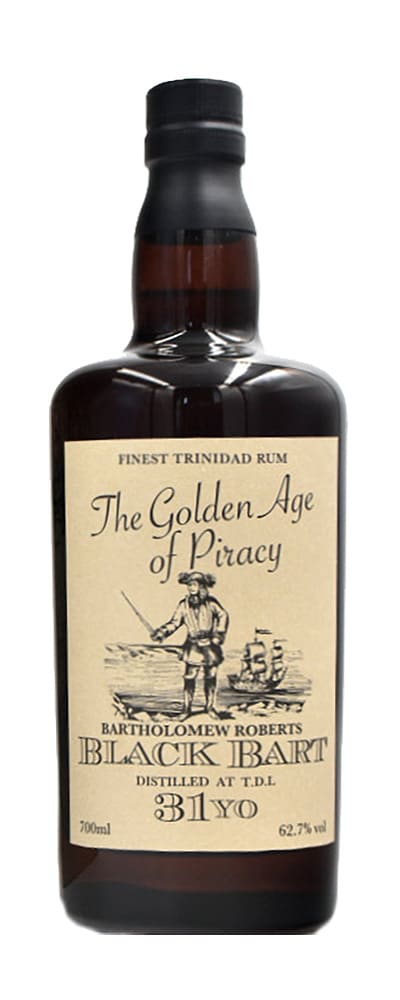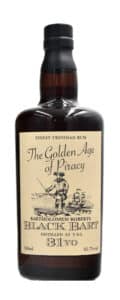 Nose: slightly sharp, on herbal oil, hints of eucalyptus and rosemary. Citrus notes – first lemons, later oranges. Then a hint of green olives, some wood varnish and a little sunflower oil. Leather. Not very expressive. Water makes it rounder and brings out a floral touch.
Mouth: still a lot of varnished notes, although there is nice vanilla and a little fruit syrup to round it off. Liquorice, pepper, orange peels and hints of leather. Some freshly sawn oak too, bringing it close to the linearity of grain whisky at times. Getting creamy later on, but overall still pretty narrow.
Finish: long, with oaky notes, leather and faint sugary notes, but also a lightly bitter herbal note.
If anything the simplicity sets this TDL apart. It certainly has nice elements but I expected more fireworks from such an old one. I've had issues with TDL's firm woody footprint, and this one reminds me of that. Available from Distilia. Score: 85/100
This next bottling was released by Oldman Spirits exclusively for the Nuremberg whisky fair The Village. The starting point was another bottling for Tara Spirits, given an extra finish in a refill PX cask.
New Yarmouth 28 yo 1994 (67,4%, Flensburg Rum Company 2023, 84 btl.)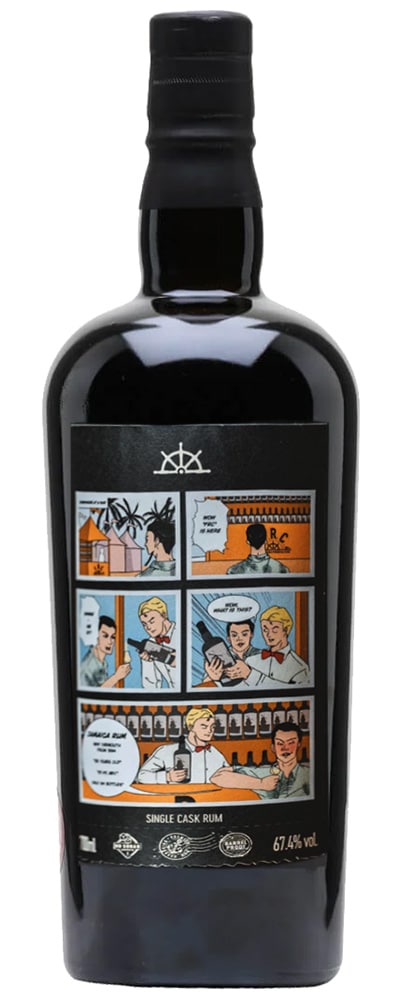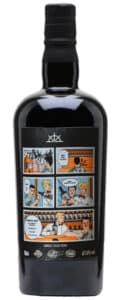 Nose: very rich, showing Mon Chéri and other combinations of fruit and chocolate. Also caramelized nuts, red fruit jams, nice mocha and toffee. Pan de higo. Then vanilla pastry and polished wood, as well as whiffs of coconut. Very rich.
Mouth: rather pressure-cooked again. A lot of dark chocolate, some drying tannins, next to black tea and plenty of toffee notes. Cedar wood. It's a big mix of dry and sweet notes. Varnished notes, hints of tobacco leaves and sweet herbs. The feeling of Mon Chéri is back.
Finish: long and herbal, with a salty edge, peppermint and herbal notes. drying hints of cedar and leather.
A good exercise: the original New Yarmouth is still recognizable, but it is pumped up by the PX. On the other hand you're missing some of the elegance and balance of the best 1994s. Funny how little information you can find about FRC bottlings. I can only assume it's sold out. Score: 88/100
Belize Rum 15 yo 2008 (68,1%, Swell de Spirits 'Private Garden' for Cave Deymier 2023, 200 btl.)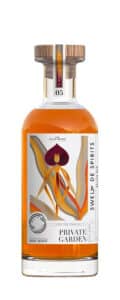 Nose: caramel pastry, with baked apple, stewed yellow plums and tobacco. An almost buttery side, with nougat. Leafy notes and hay appear later, as well as a volatile floral hint. After a while it shows more cooked fruit and hints of roasted coconut. Water brings out a nice industrial touch.
Mouth: fairly rounded again, if not for the pungent alcohol. Really hot. Vanilla pastry with caramelized nuts, coconut cream and sweet wood spice. Cinnamon mostly. Also an indefinite fruitiness and subtle menthol. Fresh tobacco. Again more depth and a nice hint of gasoline with water.
Finish: long and dry, with plenty of walnuts and caramelized hazelnut, lingering fruits and leather.
A beautiful nose, with a nice pastry sweetness and lovely tobacco. However, in my opinion it works much better when brought down to a more palatable strength. I'm not a cask strength fetishist, as you may know. Score: 88/100