I'm not sure how many undisclosed Islay Single Malts I've tried so far, probably a few dozens. As you know most of these 1990 vintages are rumoured to be Laphroaig.
We're having a head-to-head comparison between a recent Swell de Spirits bottling and a Nanyang Whisky release from a couple of years ago.
Islay Single Malt 32 yo 1990 (50,7%, Swell de Spirits 'Field Trip' 2022, refill barrel #4367)
Nose: a rather medicinal version with some sharpness up front. Dried herbs, seawater, even a hint of nail polish. Damp chalk and antiseptics. Then carbon paper and briney peat smoke. Salty resin, wet wool and hints of graphite after a while. Sometimes these old Islay malts are a bit faded, but here the coastal power can't be missed.
Mouth: more iodine notes and saline hints, but there's an underlying sweetness which starts with oranges and leads to mango, peach and echoes of passion fruit. Then creamy vanilla, spearmint, hints of lime jelly. Subtle bonfire smoke in the distance. Hints of leather as well.
Finish: long, on mild smoke, walnuts, gorse flower and lime.
Excellent again – everyone should have one of these in their cabinet. This one feels a little younger and sharper on the nose, but it has a nice fruitiness on the palate. Still available from Excellence-Rhum.
Islay Single Malt 30 yo 1990 (51,3%, Nanyang & Revo 'Peninsula Collection' 2020, 310 btl.)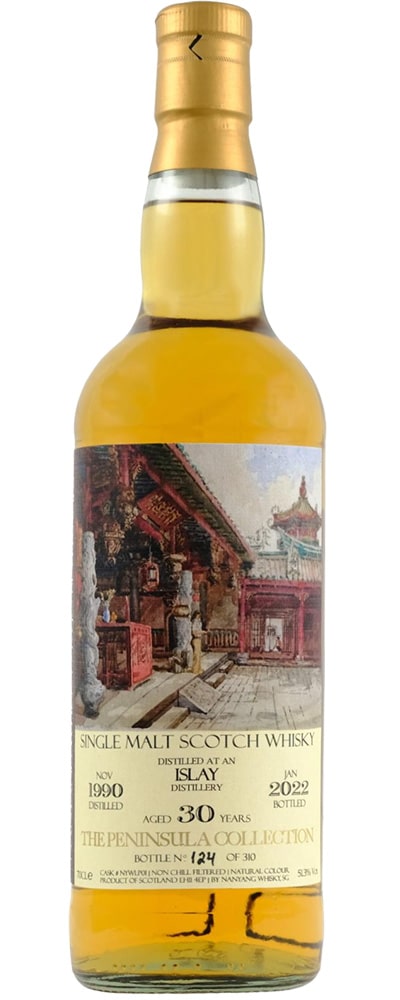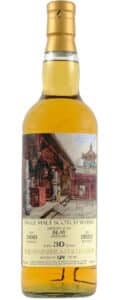 Nose: slightly more wool comes out, as well as waxed papers. Seaweed and oysters too, but it doesn't evoke a medicine cabinet like the other one. At least not right away, it stays on mentholated notes, with hints of apricot jam in the distance. Then also shoe polish and herbal cream.
Mouth: again fatter and fruitier than the Swell de Spirits version. Papaya and mango stand out, with vanilla cream, yellow apples and sweet grapefruit. Also more smoke than the nose suggested. Then plenty of ashes, hints of hessian and charcoal.
Finish: long, salty and camphory now. Peat smoke and lemon peels in the end.
I love the oily, fatty texture of this one. It works so nicely alongside creamy tropical fruit. The SdS bottling was very good, but this simply offers a tad more. Score: 91/100