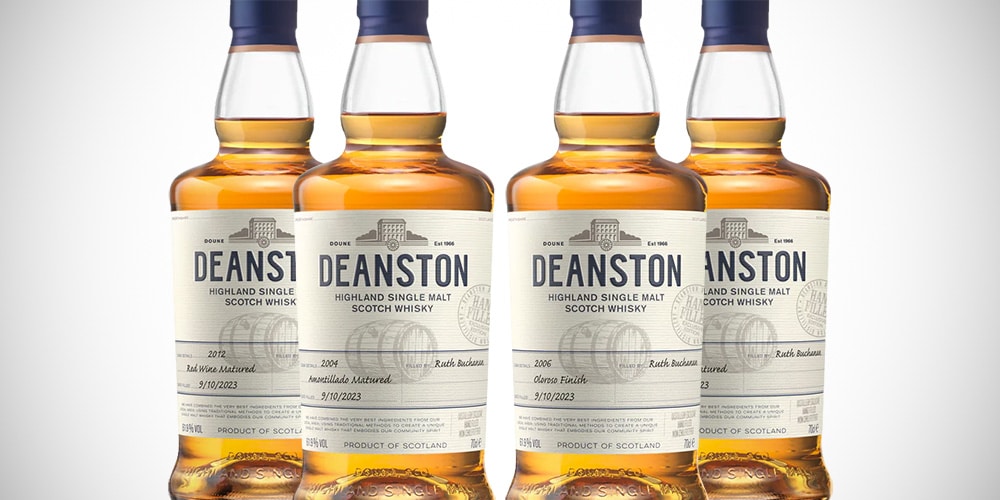 Deanston Warehouse 4 Collection
The Warehouse 4 Collection is a selection of single cask releases, hand-selected and hand filled by the team at Deanston Distillery. They have just announced four new releases:
All are now available from the Deanston website. I've ordered from them a few times – they have a very smooth process with all import taxes etc. paid up front.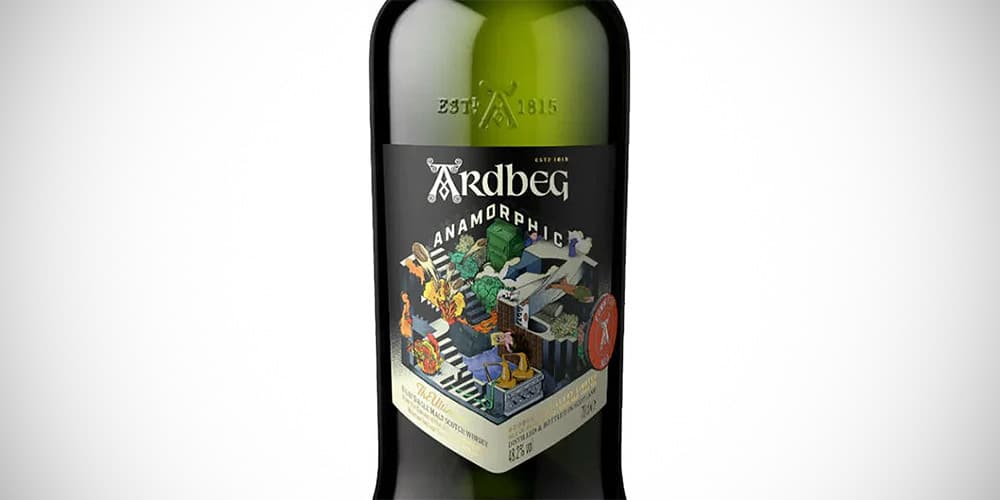 Ardbeg Anamorphic
Ardbeg Anamorphic is coming up. This bottling is composed from casks that underwent a special treatment prior to filling them with spirit. More precisely the barrel lids were removed and deeply toasted in a process which Ardbeg refers to as High mocha, to expose a larger surface area of ​​wood to the fire. This should result in a multidimensional 4D flavour profile. Ha!
Ardbeg Anamorphic is bottled at 48.2% ABV and will be available online for Ardbeg Committee Members.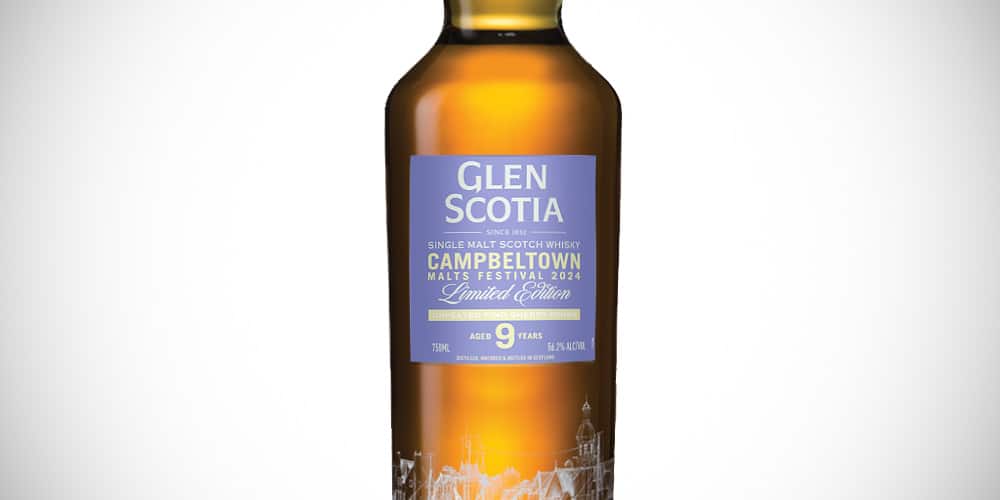 Glen Scotia Campbeltown Festival 2014: Fino sherry
Glen Scotia will present a 9 year old unpeated whisky for Campbeltown Malts Festival 2024. It was finished in a Fino sherry cask and bottled at cask strength 56.2% ABV.
It accompanies the Sound of Glen Scotia project featuring Neil Ridley and other musicians.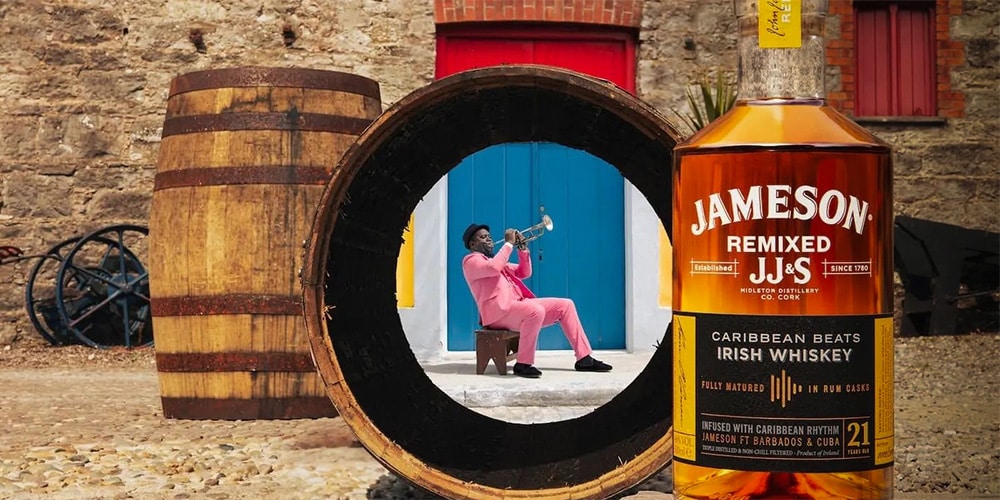 Jameson Remixed: Caribbean Beats
News from Jameson: a parcel of 18 year old whiskey that initially matured in Barbados rum barrels, was transferred for an extra 3 years to Havana Club 'Selección de Maestros' barrels. This is now the Jameson Remixed Caribbean Beats 21 Year Old. It is part of the Jameson Anthology (see my review of the 15 Year Old Remastered).
A total of 2900 bottles will be available (50cl), bottled at 46% ABV. The whiskey costs 280 euros and can be bought online.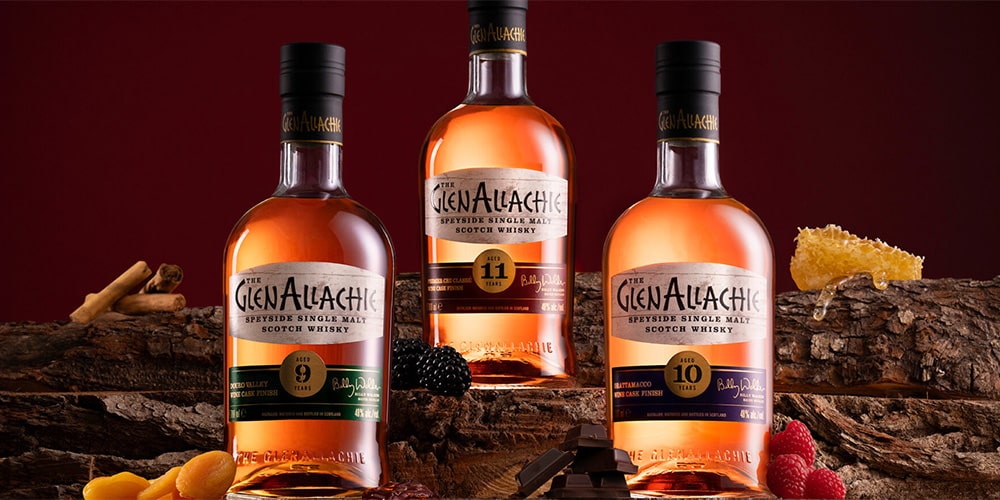 GlenAllachie Wine Cask Series – Batch 2
The GlenAllachie distillery presents the new bottlings of its wine cask series. After maturation in ex-bourbon barrels, the wine was finished in various European red wine barrels from France, Italy and Portugal.
11 Years Premier Cru Classé Wine Cask Finish (TWE)
10 Years Grattamacco Wine Cask Finish (TWE)
9 Years Douro Valley Wine Cask Finish (TWE)
All three come at 48% ABV with retail prices starting at around € 60. I will be able to try them soon and publish my review.
Also interesting
Last but not least, here are some things that grabbed my attention in shops recently…