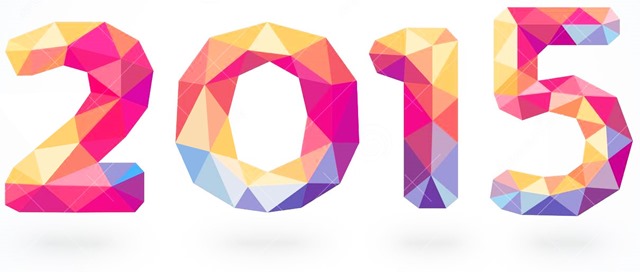 Happy New Year to everyone! Best wishes for 2015.
We've had a successful year on this website again. In terms of visitors, 2014 was roughly at the same level as 2013, with over 2 million pageviews. However there have been more prominent highs and lows. The summer months were quieter this year but the last two months have been consistently record-breaking, with 15% more visitors than in the same period of 2013. That means more daily visitors than ever before, with significant increases from Germany, The Netherlands, Norway, Singapore…
GlenDronach is still the most popular distillery, with Ardbeg closely behind. When looking at specific pages / drams, the comparison of Johnnie Walker Red Label and Black Label is the most popular. My reviews of the Macallan Ruby and Lagavulin Distillers Edition are next.
The best whiskies of 2014
Among the new releases, the highlight of the year was probably the Glen Grant 1948 bottled by Gordon & MacPhail for WealthSolutions. A stunning whisky, but probably more of an emotional tasting.
I also had the privilege to try past stunners like the Isle of Jura 1972/1991 SMWS 31.4, the Karuizawa 45 Year Old 1967 or the wonderful Glen Grant 21yo bottled in the 1960's. That Glen Grant was definitely the best whisky I tried in 2014.
When looking specifically at the 2014 releases, I had the impression the last few months were much more interesting than the beginning of the year. These ones stood out in a really positive way:
For everyone's cabinet: Benromach 10
For those on a budget, the renewed Benromach 10 Year Old was a great surprise, as well as its higher strength sibling: Benromach 10 Year Old 100° proof. Great, old-style drams that are well priced. Probably the best value drams on the market today.
Overall feeling
Somehow I thought 2013 was a bit depressing: prices were going over the top, NAS releases were a new trend, and top quality was sometimes hard to find.
In 2014, prices were certainly not lower (just look at the ridiculous pricing of Diageo's Special Releases – and notice that we've only bothered to review two or three) but I think we've become accustomed to buying less and letting more bottles gather dust on the shelves. I'd say the general quality from respected sources was okay: the excellent (and once readily available) 1970's are gone for good, but at least we've discovered a couple of distilleries that are also good at lower ages. Let's keep it at a status quo, and let's be happy with that.