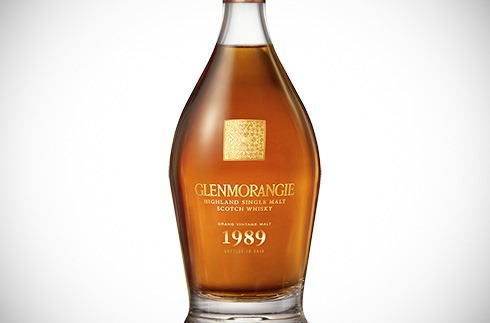 Glenmorangie 1989 Grand Vintage
Matured in Bond House No.1 and bottled at 43%, the new Glenmorangie 1989 is the latest Grand Vintage release from this distillery.
It's a 27-year-old single malt matured partly in Côte-Rôtie red wine casks. Just over 6000 bottles will be available for around € 650.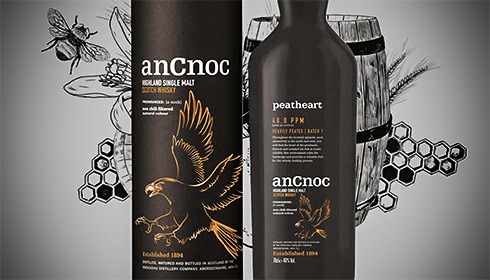 anCnoc Peatheart
anCnoc Peatheart is a new peated release, their most peated expression so far (40 ppm 'heavily peated') in the growing smoky range from this distillery. It's a NAS bottling at 46%, matured in bourbon barrels and apparently it will come in numbered batches.
Update: available from Master of Malt among others.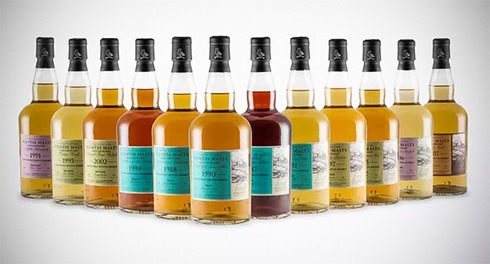 Wemyss Malts – Autumn 2017
There's a new batch of single cask releases from Wemyss Malts, with prices between € 60 and € 390 more or less, all bottled at 46% unless otherwise stated:
"Herb and Lime Salsa" – Bunnahabhain 26 yo (hogshead)
"Bittersweet Baklava" – Bunnahabhain 28 yo (hogshead)
"The Viceroy's Elixir" – Bunnahabhain 29 yo (sherry butt)
"Mocha on the Deck" – Bowmore 18 yo (59.3%)
"Carpaccio Salsa Verde" – Caol Ila 36 yo (hogshead)
"Stewed Fruit Relish" – Craigellichie 14 yo (hogshead)
"A Liquorice Potion" – Benrinnes 19 yo (barrel)
"Forest Fresh" – Glen Keith 21 yo (hogshead)
"Under the Lemon Tree" – Linkwood 22 yo (hogshead)
"Apple Blossom" – Blair Athol 25 yo
"Trawlerman's Satchel" – Croftengea 11 yo (hogshead)
"Princes Torte" – North British 9 yo grain whisky (hogshead, 64.8%)
ps/ The Malt Whisky Yearbook 2018 is out. Buy direct or order a copy from Master of Malt for instance. I'm currently going my copy and preparing a review, but it's great, as ever.