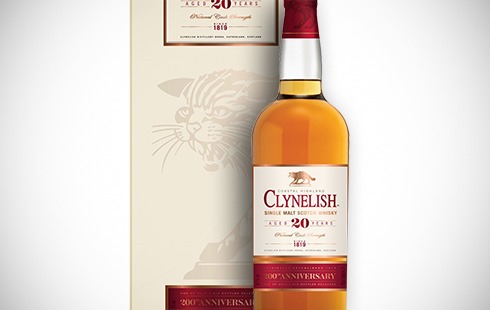 Clynelish 20 Years – 200th Anniversary
In 1998 the team at Clynelish set aside six European oak sherry casks to mature for 20 years, to celebrate the 200th anniversary of the distillery (1819 – 2019).
They are now released as a limited edition of 1819 bottles, available for £ 350, only at the distillery.
At the same time they have a first-fill bourbon hogshead from 2009 as a hand-filled distillery exclusive for £ 90.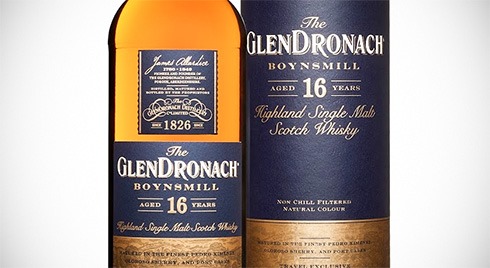 GlenDronach Boynsmill 16 Years
The second travel retail exclusive from GlenDronach: the GlenDronach 16 Years Boynsmill. It is a combination of Oloroso, Pedro Ximénez and Port casks.
Interesting but the first reports are not too positive, I'm afraid travel retail expressions should always be approached with a healthy suspicion…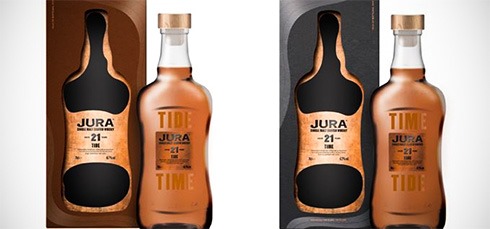 Jura Tide & Jura Time 21 Year Old
Jura has announced two 21 years old expressions. Jura Tide is finished in virgin oak, bottled at 46.7% ABV and distributed to retail shops in the UK. Jura Time is finished in peated casks, bottled at 47.2% ABV and only available in global travel retail.
The new pair is said to be released in on-going small batches that mention the bottling year.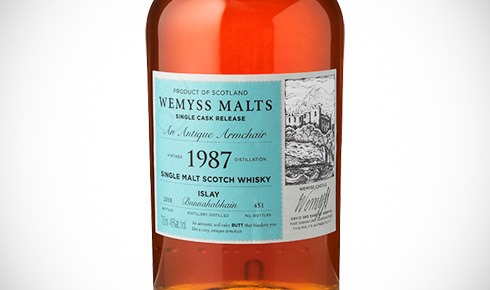 Bunnahabhain 1987 – Wemyss Malts Cask Club
Wemyss Malts is about to launch the second Cask Club bottling, a Bunnahabhain 1987 of 31 years of age, nicknamed An Antique Armchair. It will be released on the 30th of May simultaneously online and at Feis Ile. It has an outturn of 451 bottles at 46% ABV and it will be priced around € 275.
Also interesting
Things that may not have been widely announced but that grabbed my attention in shops recently…