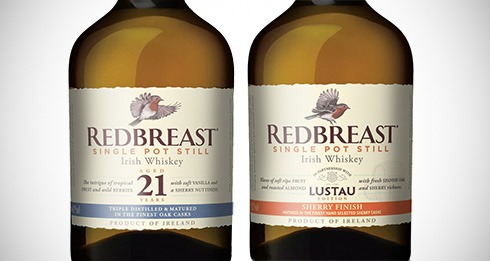 Redbreast whiskey makeover
Redbreast appears to be working on a makeover for its core whiskey range, with new labels. The font is different and the little bird on the labels is depicted in a slightly different pose, having a dynamic appearance when you put bottles side by side. Colour coding is used to set the different ages apart, but no changes are expected for the line-up itself.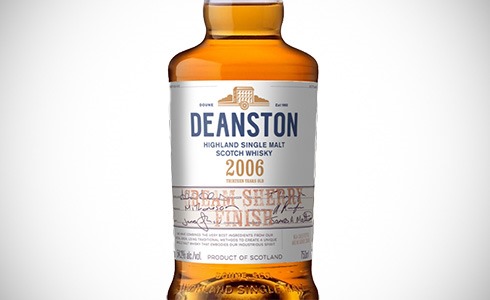 Deanston 2006 Cream Sherry Finish
Deanston will soon release a 2006 Cream Sherry Finish. Cream sherry is a mix of dry styles (mostly Oloroso) with some 20-30% of Pedro Ximénez and / or Moscatel sherry, resulting in a sweet to very sweet wine. It was hugely popular in the 1970s and 1980s but is now seriously in decline. Not my favourite sherry but it might work well for whisky finishing.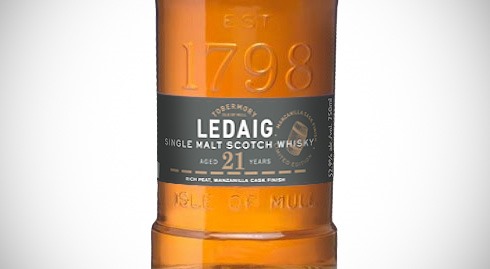 Ledaig 21 Years Manzanilla Cask Finish // Tobermory 19 Years Marsala Cask Finish
From Ledaig comes a new 21 Year Old finished in Manzanilla sherry casks (52,9% ABV, 1602 bottles). Mother distillery Tobermory has a 19 Year Old Marsala Cask finish (55,7% ABV, 1134 bottles). These are possibly US exclusives.
Also interesting
Things that may not have been widely announced but that grabbed my attention in shops recently…