We're having a look at the newest Rum Sponge releases, starting with a 32 year old Enmore from Guyana. Remember that Enmore used the old wooden pot still taken over from Versailles distillery.
Enmore 32 yo 1988 (48,1%, Rum Sponge #7 2021, 201 btl.)
Nose: a profile that reminds me of the Long Pond 1941 I once tried (without taking notes). Lots of herbal notes (dill) and black olive tapenade, along with thuja wood, pipe tobacco and hints of banana bread. Some fennel and aniseed. Whiffs of menthol and old copper.
Mouth: now slightly less funky than I expected, except for a firm briny side. Plenty of resinous notes, with moderate tarry notes, slowly merging with sweeter fruits like banana and mango. A couple of raisins. Slightly burnt cake. Liquorice and tapenade again. Keeping a nice balance between drinkability and funk.
Finish: long, on aniseed, liqourice, tarry notes, Thai basil and brine.
There's a lot of praise for the extreme ester bombs, and this may be slightly more docile and balanced, but equally impressive. Great herbal notes and moderate fruits. Still available from Master of Malt.
Now brace for the latest Rum Sponge release, a Jamaican rum and a follow-up for the extreme Rum Sponge release 6. It is a combination of two barrels filled in 2000 and 2001.
Jamaica JMH 19 yo 2000 + 2001 (55,4%, Rum Sponge #8 2021, two refill barrels, 420 btl.)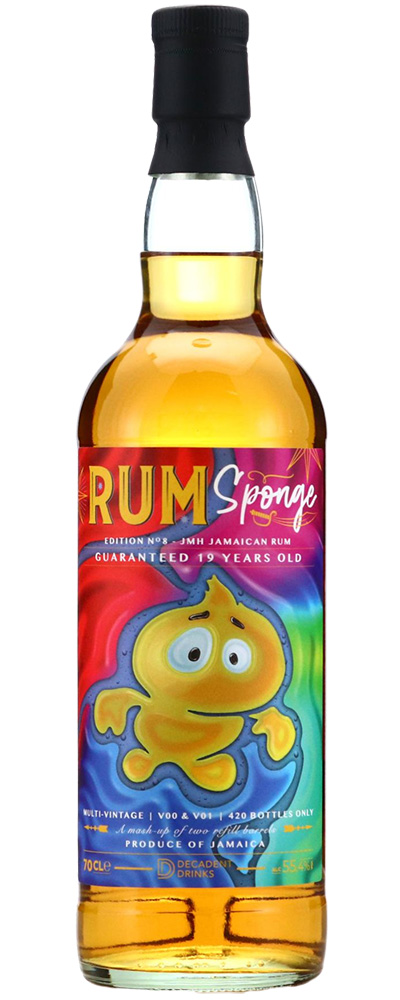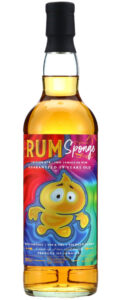 Nose: this starts like a plate of tinned pineapple slices. Later also mango and a hint of vanilla. Really thick, sweet and tropical, although it quickly becomes fermentary, as well as showing brine, sesame oil and brake fluid. Also gravel and something tequila-ish. Very aromatic, this jumps out of the glass.
Mouth: still very estery and fruity, although there's always this funky over-over-ripe side. Bananas, even hints of Pisang Ambon (sorry, I swear I had it only once). Then olives and brine, petrol and subtle tar. It's full on Jamaica.
Finish: very long, estery, salty. Banana ice cream and pineapple cubes.
The thick, sweet fruitiness of this spirit is outstanding. Add to this all the funky notes and you get a rum dialled up to 11. This one is now available from Decadent Drinks direct.
Score: 90/100