Not one but two Secret Speyside 1990 releases, both part of the latest batch of The Whisky Jury bottlings.
They're single malts but not produced at the same distillery. For the first (darker) one, the font and colour give us a perfect clue (I love these hints, a similar graphical twist is seen in his new Ben Nevis release). The second (lighter) one was distilled in the town of Rothes, that's all we know.
Secret Speyside 30 yo 1990 (46,6%, The Whisky Jury 2021, refill hogshead, 159 btl.)
Nose: a gorgeous old-style profile full of beeswax and pollen. Hints of lanolin and wet wool. Whiffs of women's powder as well. Some leather, dried mint leaves and heather. Some citrus green tea and lemon peel emerge. Subtle earthy notes and vague orchard fruits in the background. Very complex.
Mouth: a similar old and oily style that reminds us more of the 1960-70s than the 1990s. Lots of waxy notes again (old ointments), with oak polish, orange oils and lemon peels. Crystallized fruits and a subtle, greasy sweetness. Bay leaf, hints of eucalyptus and soft resin. Hints of walnuts and subtle wood spice.
Finish: long, a little earthy and leathery, with marmalade and hints of herbal tea.
A great old-school whisky from (re-)refill wood. Not as sherried as the colour suggests, but complexity is high, elegance as well. This is such a marvellous release.
Secret Speyside 30 yo 1990 (53,2%, The Whisky Jury 2021, refill barrel, 263 btl.)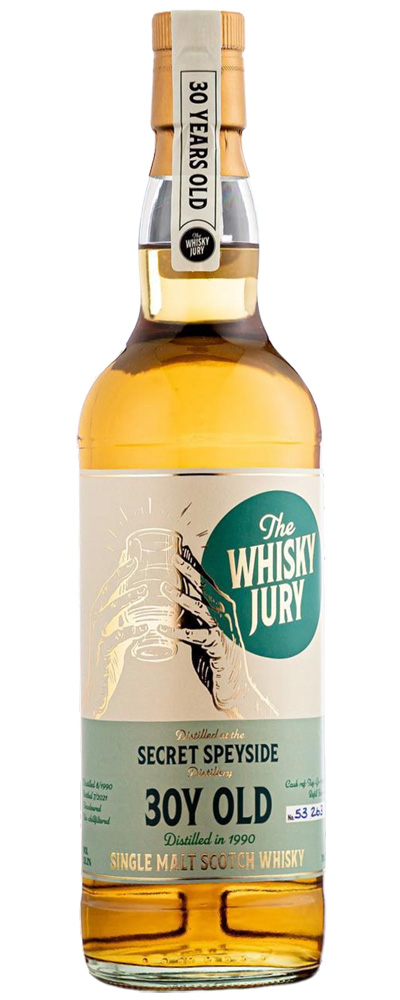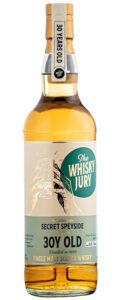 Nose: this is a slightly fruitier style, with a more 'modern' wood influence. Orchard fruits (green plums, gooseberries, peaches) with light blossomy notes, lime and minty herbs. A subtle grassy note and a generous layer of oak polish.
Mouth: oily, with a warm fruitiness again (apricots, oranges with peels) and polished oak. Biscuits, acacia honey, some mineral touches. Speyside but with a subtle Highlands element, I'd say. Hints of mocha, herbal teas and resin.
Finish: long, slightly citrusy, with more of this warming mocha and a drying / waxy note.
This may be a little more modern than the refill hogshead, but it's still very impressive. A great balance of fruits, polished oak and waxy / resinous hints.
Score: 90/100