We continue our discovery of the recent Maltbarn releases with three single malts from the Speyside region, all in their twenties (well, almost…).
We have a delicate Glenlossie 1992, an undisclosed Speyside Malt 1995 from a (light) sherry cask and a Balmenach 2002. Check the Maltbarn website for more details.
Glenlossie 29 yo 1992 (49,5%, Maltbarn 2021, bourbon cask, 143 btl.)
Nose: a lovely mix of aromatic pears and peaches, rosewater lokhum, wildflowers and hints of moisturizer. Then lemon peels, wax crayons and vegetal oils. Kiwi yoghurt. Cheesecake. Grassy touches and blossomy oak. I keep writing aromas because it's hard to pin down. In any case I find it intruiging, rather feminine and pretty lovely.
Mouth: again a bit quirky but intruiging. At its base is a bright, rather green fruitiness mixing wih floral notes. A subtle chalky dryness too. Sweet grasses and malty notes. Mint and green apple, unripe banana, lemon meringue and green tea. Ginger and a funny hint of cardboard as well (which is fine in this case).
Finish: a bit short perhaps, but clean. Hints of lime, spearmint and drying chalk.
A very floral, delicate, feminine whisky that reminds me of the Lowlanders. A bit of a special profile, probably not for everyone. That said, I think it's lovely and something we don't come accross often.
Speyside Region 26 yo 1995 (51,9%, Maltbarn 2021, sherry cask, 140 btl.)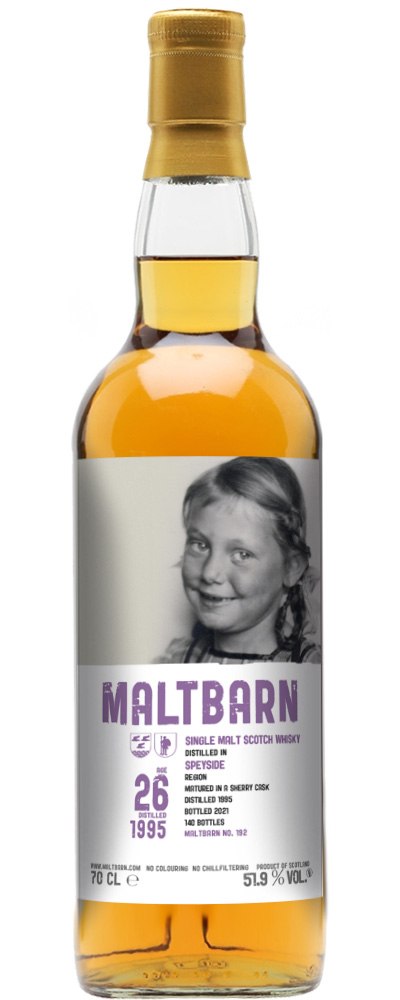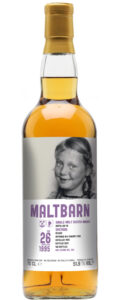 Nose: a lot more classical than the Glenlossie. Juicy apples and gooseberry tartlets with faint hints of oak varnish. Moving towards beehive notes (pollen, wax, honey). Some almonds and subtle custard.
Mouth: same feeling. Hints of apples, apricots and tangerines. Cointreau. Then waxed papers, honey and touches of varnished oak. Panettone. After a while it moves towards herbal tea, mint and heather.
Finish: quite long, half fruity, half malty. Hints of bitter lemon, oak and sultana.
Very good, especially the beehive notes add a few points. It's just a little generic to score higher, and the bitterness of the oak starts to take over on the palate. Score: 87/100
Balmenach 19 yo 2002 (55%, Maltbarn 2021, bourbon cask, 160 btl.)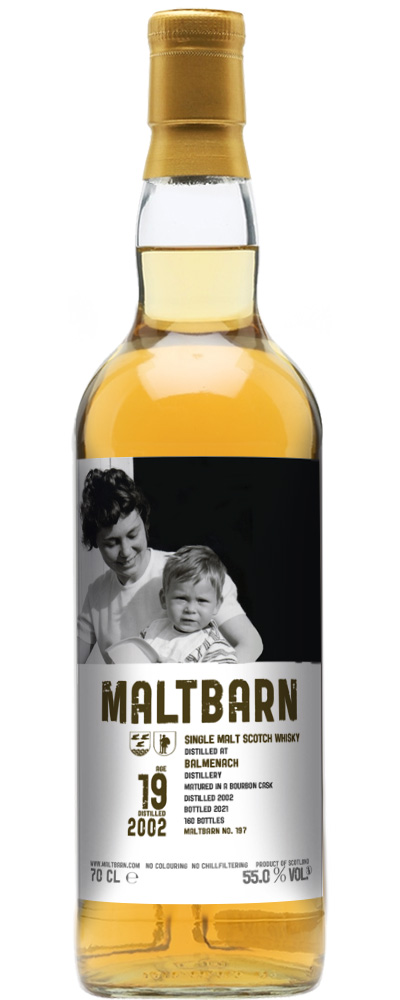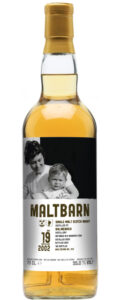 Nose: quite fruity and aromatic. Peaches, fresh apples, lemons and orange peels. Also hints of bubble gum. Then vanilla and wildflowers in bloom. Fresh linen, mint leaves and a hint of yeasty dough as well. Quite fresh and enticing.
Mouth: sweet malty notes prevail, with melons and pineapples as well as vanilla marshmallows. There's a grainy side to it, as well as a green / tart edge and grapefruit notes. The floral notes from the nose return, mixing with ginger and white pepper from the wood.
Finish: still malty and sweet. Quite long, with hints of melon and liquorice.
Good whisky, with a beautiful fresh character. I find it a little simple on the palate though, and already showing a subtle bitterness which drags it down a little. Slightly underdelivers if you consider the age. Score: 84/100