Today we're trying two bottlings by the German shop Whiskyjace. One is a 2001 Blended Malt, something we've seen on numerous occasions, from Thompson Bros / Whisky Agency / Mancarella etc..
The other one says Ruadh Mhor 2010 on the label. If that doesn't ring a bell, I can tell you that every year Glenturret produces an extremely limited volume  of heavily peated spirit. This fiery style is known as Ruadh Maor or Ruadh Mhor. 
The third one is just out, a Caol Ila 2008 from a refill hogshead, finished in a smaller sherry octave (but still very light in colour).
Speyside Blended Malt 19 yo 2001 (45,2%, Whiskyjace 'Art Edition 02' 2021, first fill sherry cask, 60 btl.)
Nose: chocolaty sherry, with almonds and walnuts, mocha and leafy notes. Hints of menthol. Some dark raisins and plums in second row, as well as some cherries on syrup. Lovage and black tea.
Mouth: more of these chocolate notes, with drops of espresso, herbal liqueurs and black peppercorns. Dark and fairly savoury, although there's a hint of (burnt) fruitcake. Earthy touches in the background. Tobacco and overinfused tea as well.
Finish: medium, not getting leathery and dry. Cocoa and tobacco.
A classic sherry influence, rather on the savoury and chocolaty side. All fine, affordable and easy to like. Around € 100 from Whiskyjace.
Ruadh Mhor 11 yo 2010 (52,6%, Whiskyjace 'Art Edition 01' 2021, first fill sherry cask, 60 btl.)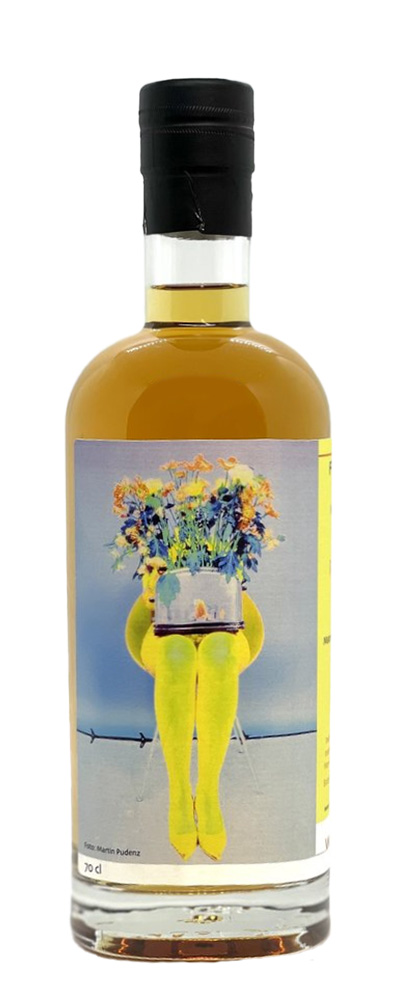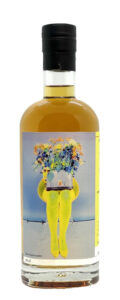 Nose: rather pungent, with burning leaves, peppercorns and aromatic eucalyptus, as well as a salt & vinegar sourness in the background. Burnt wood, hints of tar, smoked chalk and engine oils, but also a dark sweetness to round off the rough edges.
Mouth: lots of tarry notes again, with Dutch liquorice, roots and charcoal. The salty side is noticeable, fighting a sweeter malty side. Some nutty notes, sourness, scorched earth and plenty of tobacco. Quite a powerhouse.
Finish: medium, dry
Quite an experience. There's something 'homemade' to it, in a way that reminds me of mezcal. Lots of earthy / smoke notes with a sourness to it. Around € 85 from Whiskyjace. Score: 85/100
Caol Ila 12 yo 2008 (57,8%, Whiskyjace 'Art Edition 03' 2021, refill hogshead + sherry octave finish, 107 btl.)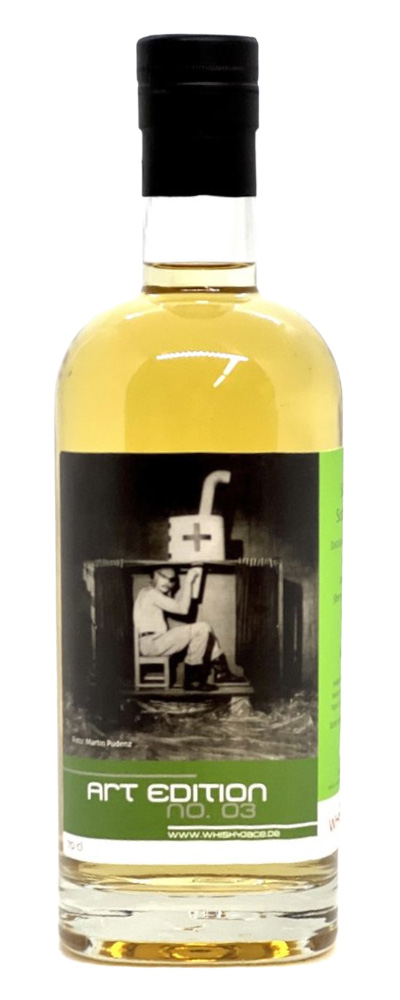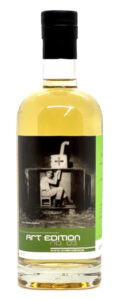 Nose: the sherry imparted some sweetness but no dried fruits and such. Dried seaweed, spicy bread loaf, with pine resin and mentholated notes. Classic mercurochrome, smoke and damp newspaper. Sweet lemon juice and ginger lemonade. Subtle vanilla too.
Mouth: dialed up in terms of oakiness (white pepper, some grassy touches) and almond sweetness, albeit with a light tangy side. Lemons and ginger, sweet apple in the background. Sharper peat, rockpools and chalk as well.
Finish: long, still quite spicy, with subtle smoke, candied ginger and a hint of sourdough.
A slightly pressure cooked version of Caol Ila. I'm not sure I would choose this over a more natural version, but an interesting variation. Around € 120 from Whiskyjace. Score: 86/100